Square Enix has officially opened up pre-registration for Yoko Taro's dark fantasy RPG adventure SINoALICE on both iOS and Android. For those who aren't aware of the game, this was originally created in 2017 as a joint project between SE and Pokelabo. Original dark fantasy tale, the entire story came from creative director Taro as it was paired with music composed by Keiichi Okabe and MONACA. The Japanese version of the game was even awarded "Best of 2017" on Google Play and ranked first in both the Google Play and the App Store free game charts. So naturally, the company decided to give it a shot on a global level and see how well it would do here. As far as the story goes, well, there's not a lot to it as you can see the brief introduction the devs created for it below.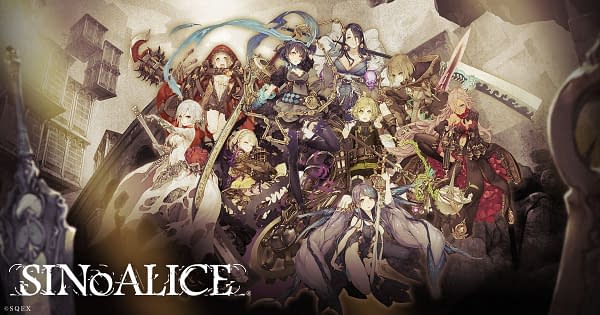 Library, a place where all of the world's stories are gathered. Now, here at the library, the girls' struggle to complete the story of their desires. Characters in SINoALICE have one wish: to revive their author. But in order to fulfil that wish, they must take each other's lives. The project's character designer, Jino, adds a unique twist to each character; a sight to be seen in large real-time battles.
Google Play has already received 1.5m registered users, and to celebrate, all users of the global version on both iOS and Android will receive one upgrade set, which contains: 5 upgrade swords, 5 upgrade shields, and 5 upgrade tablets. You can check out a full set of screenshots below along with the teaser trailer to see if you're interested in the game. Considering the praise it received in Japan, it might be worth your time to check out this new RPG and see what the story has to offer.
Enjoyed this article? Share it!