"3 From Hell" Will Play in Theaters for Three Nights Only in September
3 From Hell, the latest film from Rob Zombie, finally has a release date. While the film will not see a traditional full theatrical release, Fathom Events will host special screenings of the film over three nights in September. The three nights will be September 16th, 17th, and 18th. Each will have special treats for fans as well, so you have to see it all three nights! The first on September 16th will feature an introduction by Zombie, and the first 50 people will get a poster. On the 17th, there will be a 30 minute making-of documentary attached to the film. The real treat is the last day, where you can see a double feature of 3 From Hell and The Devil's Rejects.
New 3 From Hell Poster!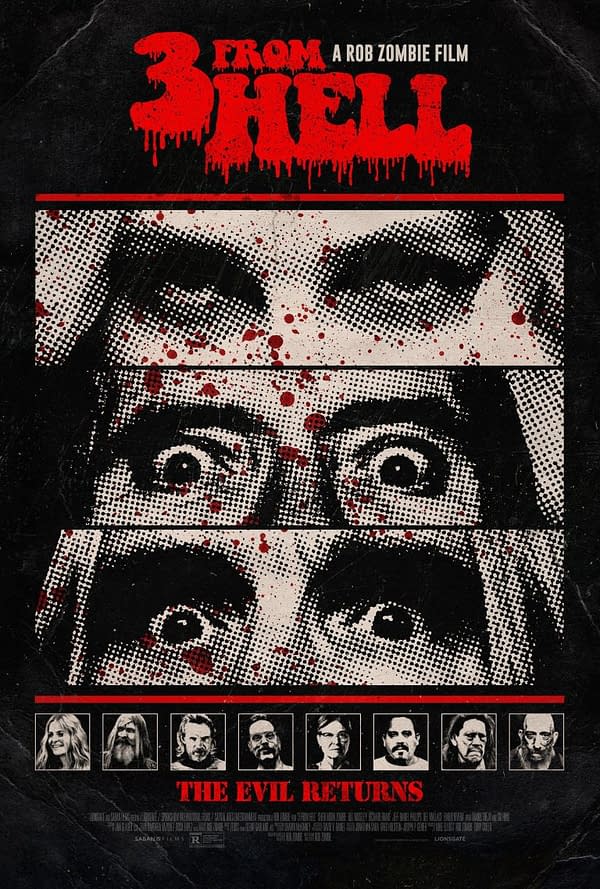 Sid Haig, Bill Moseley, Sheri Moon Zombie, Emilio Rivera, Jossara Jinaro, Danny Trejo, Kevin Jackson, Wade Williams, Jeff Daniel Phillips, Pancho Moler, Daniel Roebuck, David Ury, Sean Whalen, Austin Stoker, Dee Wallace, Richard Brake, Bill Oberst Jr., Dot-Marie Jones, and Tom Papa are all onboard for the ride this time.
Tickets for all three nights of the 3 From Hell Fathom Events weekend screenings will be on sale July 19th. You can go here to get them when they do. Which night will you be attending? Let us know down below!
First seen on Bloody Disgusting