Disney has made a frankly silly amount of money this year and they are looking to go out of 2018 with a bang. Mary Poppins Returns could be one of the biggest movies of the year quite easily. Disney didn't spare any expense when it came to continuing the story one of the most beloved movies of all time. They have released a new featurette about the film with several cast members talking about how important the production is to them and what it was like to be on such a beautiful set.
As far as posters go Dolby Cinema released a new exclusive poster for the movie and it's just as lovely as the previous posters.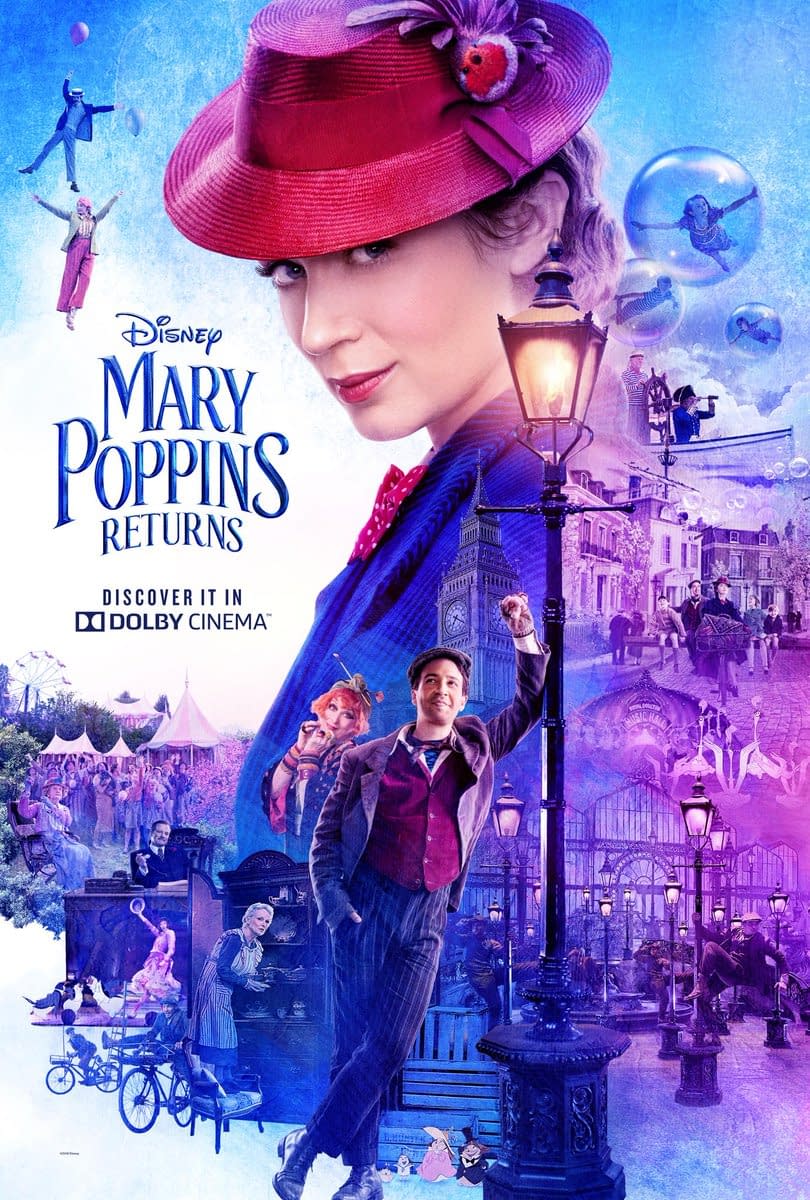 A few days ago Disney also released a clip from the movie which shows us the Bank's children and Mary Poppins reuniting for the first time in many years.
There are a lot of movies coming out in December but is Mary Poppins Returns on your list of movies you're planning on seeing? Let us know in the comments.
Summary: Decades after her original visit, the magical nanny returns to help the Banks siblings and Michael's children through a difficult time in their lives.
Mary Poppins Returns, directed by Rob Marshall, stars Emily Blunt, Lin-Manuel Miranda, Colin Firth, Meryl Streep, Ben Whishaw, and Julie Walters. It will be released on December 25th.
Enjoyed this article? Share it!