We're getting an animated Addams Family movie next year, in case anyone forgot that was going to happen. The movie is going to be directed by Greg Tiernan and Conrad Vernon, who brought us the adult animated comedy Sausage Party, based on a screenplay by Matt Lieberman, and Golden Globe winner Oscar Isaac was already announced to voice Gomez Addams. In a press release sent by Jonathan Glickman, MGM's President, Motion Picture Group, the rest of the cast has been announced, and it's a doozy.
Academy Award winner Charlize Theron as Morticia Addams, Chloë Grace Moretz as Wednesday Addams, Finn Wolfhard as Pugsley Addams, Nick Kroll as Uncle Fester, Bette Midler as Grandmama, and Academy Award winner Allison Janney as the family's arch nemesis Margaux Needler.
The press release also provided a first look at the designs of the characters.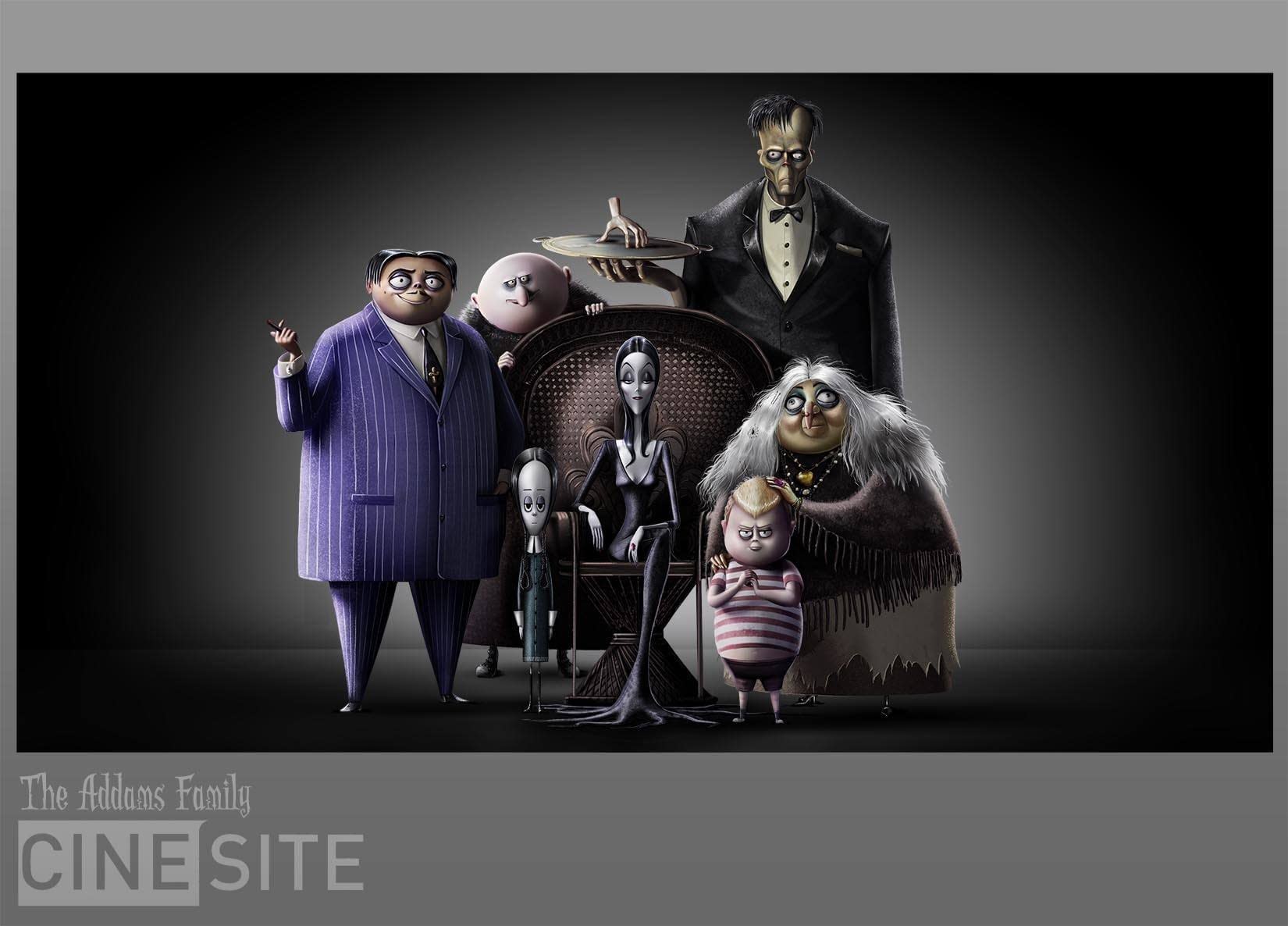 Vernon said in a statement that he was a fan of the original series and was looking forward to doing something new.
Vernon said, "Greg and I have always been a fan of the Addams Family in past versions, so when we set out to make this movie, we were excited to do something new. With that in mind, I drew from the brilliantly original Charles Addams New Yorker cartoons for the look of the film and decided to tell the story of how Gomez and Morticia meet, find their house and start their family. This unique approach is what drew me in to direct the film. The reimagining also extends to the stellar cast we've put together who will each bring their own spin to our film that will appeal to longtime fans of the Addams and introduce them to a new generation."
Glickman went on to praise the two directors and made sure to say that this will be a movie will kids and their parents:
"Conrad and Greg are masters of animation with the keen ability to create something both kids and their parents will enjoy for different reasons. Adding to that a world class caliber of talent with Oscar, Charlize, Chloë, Finn, Nick, Bette and Allison – we can't wait to bring their fresh and modern take on The Addams Family to the worldwide audience."
The Addams Family currently has a release date of October 11th, 2019.
Enjoyed this article? Share it!