"Alita: Battle Angel" Producer Advises Fans to Ask Disney for a Sequel
Alita: Battle Angel was a unique and ambitious film that established plenty of groundwork for a future sequel. Though it may not have been the immensely successful box office hit Fox had hoped for, the recent shift to Disney left ambiguity surrounding the chance of more. Now, one of the film's producers has spoken about the chance of another Alita film and tells fans what they need to do to expand the universe once more.
In an interview with CinemaBlend, producer Jon Landau tells the site, "What I think the Alita Army should do is keep peppering our family now at Disney and [let them know] how important it is to have another Alita movie and hopefully we'll venture there one day."
Alita made a little over $400 million as it's worldwide box office total, which was said to have needed $400-$500 million to breakeven. The audience that did witness the film's magic has taken to the internet to support the franchise, with a petition garnering over 120,000 votes, roughly $20 million in DVD and Blu-ray sales, and overall passion for a film that took major risks.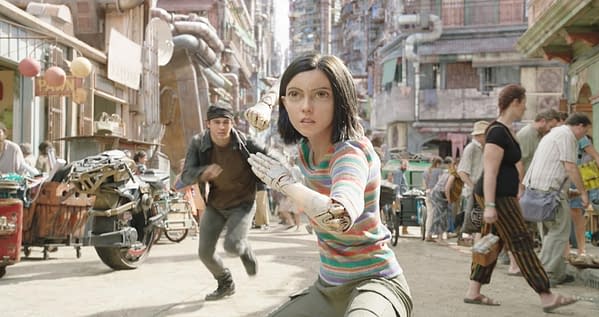 Alita: Battle Angel herself (Rosa Salazar) has previously expressed an interest in returning to the role, divulging, "I would play Alita until my last breath, I would, and thanks to the performance capture technology, I probably could." The star reinforced the notion that many had been hopeful about with some promise while adding, "Buy those Blu-rays, but no, I haven't heard anything yet."
Because of James Cameron's involvement in the film, there is additional hope because of his reputation. After massively successful films such as Titanic, Avatar, Aliens and The Terminator, there's still a chance that Disney will continue to invest in Cameron's passion projects.
What are your thoughts on Alita: Battle Angel 2? Would you enjoy a sequel with more Alita action?