Sparks Continue to Fly Between Braun Strowman and Alexa Bliss on WWE Mixed Match Challenge
Last night, viewers of WWE's most entertaining weekly show (now that Total Divas is off the air), Mixed Match Challenge, were treated to another chapter in the smoldering storybook romance between Braun Strowman and Alexa Bliss. The unlikely duo, thrown together as part of the weekly mixed tag tournament that airs on Facebook Live, found sparks of romance in their first match a few weeks ago when, after winning, Strowman said that he found Bliss "cute" and Bliss returned the compliment by comparing Strowman to a mack truck with a smile on the front. When Bliss told Strowman that the pair were likely to go "all the way" in the tournament, the crowd began chanting for it, hoping the pair would go "all the way" in a totally different sense.
On Tuesday's episode of Mixed Match Challenge, Strowman and Bliss faced off against the husband-and-wife duo of Naomi and Jimmy Uso, a match they won after Strowman powerslammed Uso through the announce table, allowing Bliss to pin Naomi while she was distracted. But earlier in the match is when the fans who watch wrestling not for the brawling but for the romance were treated to more steamy action.
With Strowman outside the ring and Naomi down on the mat, Bliss climbed to the top rope, perhaps hoping to perform the Twisted Bliss and get the win…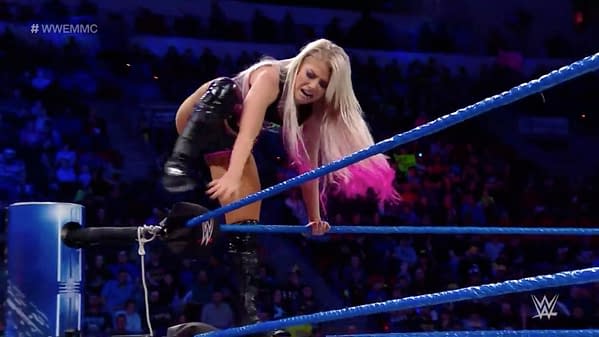 But Naomi had other ideas, kicking Bliss in the head…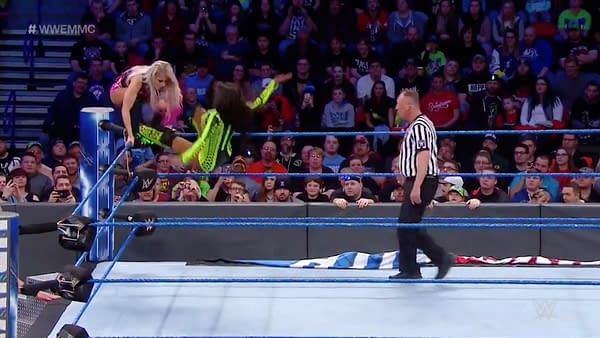 And knocking her off the ropes and straight into the arms of Strowman…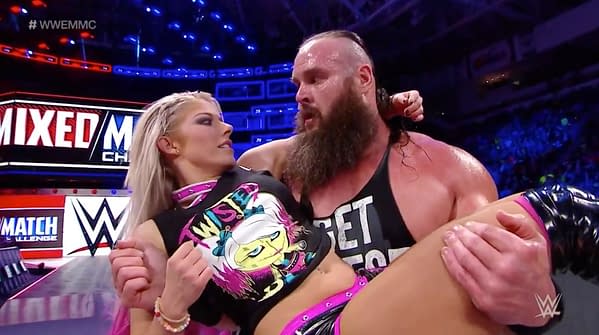 Strowman and Bliss did their best to ignore their obvious chemistry, with Strowman placing Bliss back on the ring apron, but Naomi wasn't through playing cupid, bouncing off the far ropes and knocking Bliss back onto Strowman…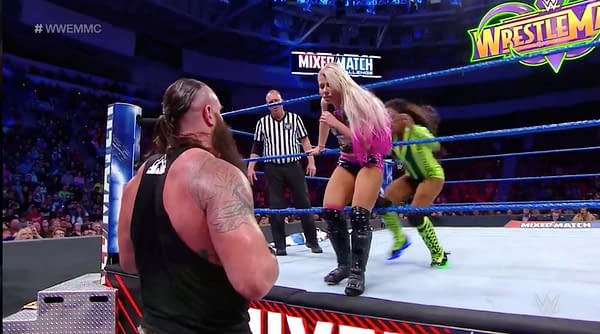 It was a situation neither one expected…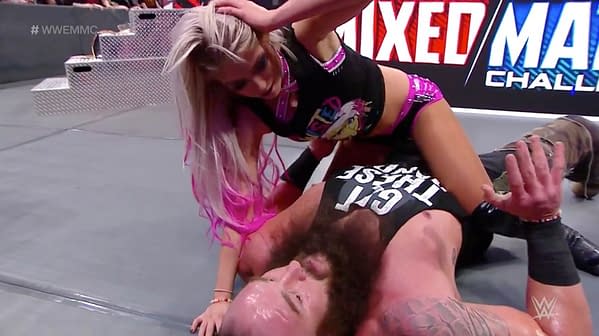 But Strowman, at least, seemed to enjoy it.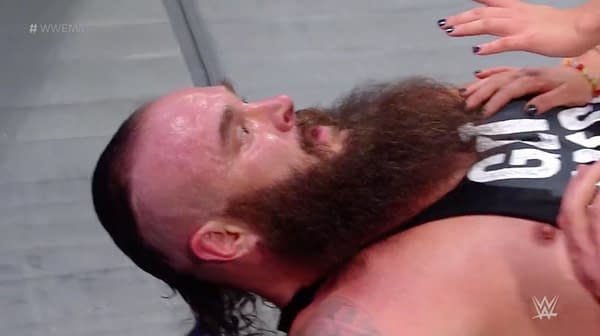 As did Alexa…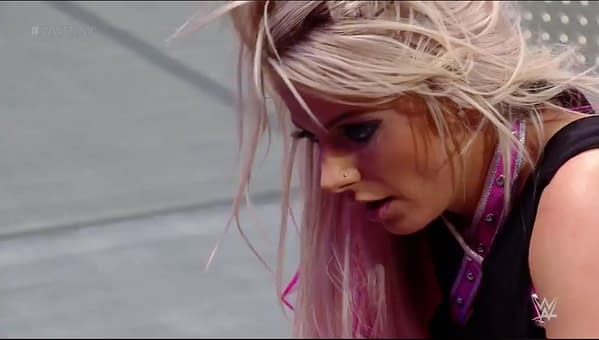 As Beth Phoenix remarked on commentary: oh my! Despite the distraction, as we know, the pair ultimately scored the victory…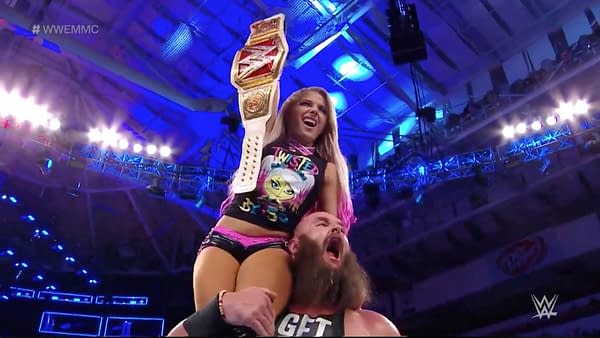 Leaving Naomi and Uso in the wreckage…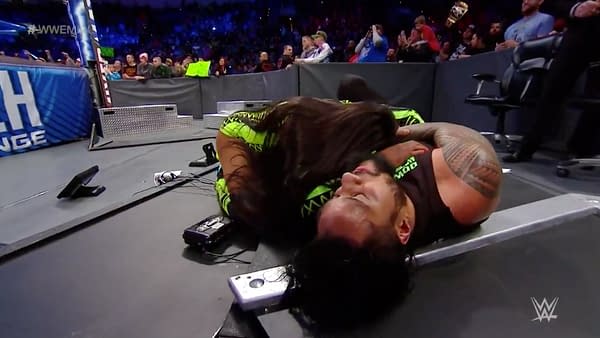 But it's the hearts of the fans which will truly be wrecked if the chemistry between Strowman and Bliss doesn't explode into a full-on romance by the end of this tournament.
Check out Tuesday's episode of Mixed Match Challenge here.