Posted in: Movies | Tagged: Angela Berliner, Audio Drama, Audio Verse Awards, Barbra Dillon, Briana English, Bryant Dillon, Darrel Cherney, entertainment, Fanboy Comics, Kari Lane, Kevin McCloud, Paul Pakler, Rebecca Lear, Sam Cushion, Sam Rhodes, Tess Hunt, the hunger games, The Katniss Chronicles, Tony Caballero
---
Anatomy Of An Audio Drama For The Katniss Chronicles – Changing Lives Through Access
By Michele Brittany, a Bleeding Cool Correspondent
It was a book club discovery. "I really identified with Katniss," said Executive Producer Barbra Dillon and the voice Katniss Everdeen for The Katniss Chronicles. "Never before had I encountered a character that seemed so real and admirable. She was so strong, yet vulnerable at the same time. Being that the story is told from Katniss' perspective, you – the reader – are privy to all of the thoughts that are going through her head. When, to others, she may appear fearless and brave, on the inside she is unsure and frightened. I loved that the hero was not only a woman, but one that was accessible." Dillon was an instant fan and was so moved by the trilogy that she introduced her husband Bryant Dillon and friend Sam Rhodes to the books. Both were also inspired by the story and saw potential. "Bryant had the idea to bring the story to life through an audio drama," Barbra Dillon revealed. "At the time, we had some experience in working with an audio-only medium given that we were working with podcasts through our work at Fanboy Comics, and everything just seemed to fall into place."
Original Adaptation
Screenwriter and frequent contributor to Fanboy Comics, Tony Caballero was asked to join Bryant Dillon and Rhodes in writing the adaptation. "I was on a young adult novels binge and worked with Barbra, Bryant and the Fanboys," according to Caballero at the Hunger Games Meets Audio Drama panel presented at the recent Long Beach Comic Expo in Long Beach, California. In addition to being Head Writer, he joined the Dillons, Rhodes, and Rebecca Lear as Executive Producers for the project.
"We wanted to stay faithful to the books," Caballero said, however they did not want to replicate an audio book, one that usually involved one reader and might incorporate multiple actors for the purpose of differentiating the story's characters. However, Caballero added, "We wanted to create a radio theatre of the mind." In other words, an auditory experience that included multiple actors, music and sound effects, but without the visual component.
Writing feverishly began in August of 2011 because the writers were faced with creating a working script as quickly as possible. As those who have read the books will know, the stories are told in first person and incorporate internal monologues. Caballero, Rhodes and Bryant Dillon had to come up with another method to tell the story. Hence, they added Linia Moton (Angela Berliner), Bett Botlee (Darrel Cherney) and Juni Paloozi (Tess Hunt) as Capitol commentators. "They are not just talking heads," said Rhodes. These characters added story exposition without burdening Katniss with that monumental task on her own.
Timing and rhythm was crucial to the audio drama. Caballero said the cliffhangers in the books provided a natural end for episodes, so in total, there were 17 episodes the writers identified in their adaptation of the first book in the series. [Barbra as Katniss with Gary Ross at THG Premiere]
Hearing the Right Voices
As the adaptation was taking shape, Rhodes who also had directorial duties, started collating a list of either people he knew with voice acting experience or via recommendations. Conducting phone auditions over a two-week period, Rhodes said, "I needed to have a strong vision," because it was an audio drama: he had to make sure that the voices did not end up sounding alike and causing confusion for the listener. He also wanted work only with local actors since the recording would take place in his home studio or at the Dillon's home to record their dialogues. The actors were donating their time to the project, so Rhodes needed to be able to work around their schedules.
Barbra Dillon's brother, Paul Pakler, came on board the project to create the Capitol dialect and coach the actors. For instance, commentator Linia Moton took on a valley girl twang and citizens of District 12 had a more southern accent similar to those living in the southern region of the Appalachian Mountains.
Barbra and Bryant Dillon were cast first, as Katniss and Peeta respectively. "We really loved the project and wanted to be as involved as possible," Barbra Dillon said. Briana English was cast as Prim, Katniss's younger sister, and was probably the most difficult casting. "The character begins as a young girl and matures both in age and in life experience. Her voices changes drastically…her character is one of the most important in the series," Barbra Dillon stated.
In all there were approximately 80 or so roles filled by 40 to 50 voice actors. It was surprising to learn that for a three-plus year undertaking, the overwhelming majority of actors have stayed on for the entire project. The handful of actors that did have to step away was due to other time commitments or relocations that took them away from the area. [TKC Creators Interviewed by CNN at SDCC 2012]
Ready….Action: Recording Dialogue
"I wanted to make it dark and gritty like a television show but without the visual," Rhodes said and as Director he needed to be able to bring those actors to his vision. With script and actors, Rhodes began meeting with each actor individually to record their respective dialogues. He would set up the scene and talk about the emotion needed prior to recording the take. Rhodes would read lines with them. (Rhodes lent his voice to a few of the minor characters through the series.) Between takes, he would discuss changes needed: pacing of dialogue, tone, and emotion. The process was not dissimilar from a director with an actor for a movie or a show, however for the audio drama, "the actor only has his voice, nothing else," reminds Rhodes.
Without visual cues, the voice has to work even harder because everything hinges on it. "I have new respect for actors," Caballero said, who had helped out by voicing a couple of small roles. Bryant Dillon, who was the voice of Peeta, had done stage and television acting before, but admitted that in voice acting, he appreciated that he could ask for a retake if he didn't feel he had portrayed the emotion quite as he wanted in his dialogue. For Barbra Dillon, the role of Katniss was a huge undertaking and sometimes trying to find the right vocal inflection was challenging since she herself hadn't been in any death matches or had fireballs hitting her leg lately.
Recording at home rather than a professional studio had some inherit issues. For example, recording The Katniss Chronicles has taken place in a home along the flight path of airplanes coming into and going out of the Bob Hope Airport in Burbank, California. Every time a plane passed overhead, recording had to be stopped. Same for dogs barking, air conditioners, loud radios of passing vehicles, and sometimes, even enthusiastic chirping birds. At other times, when a heated scene was going to be recorded, Rhodes would alert his neighbors in advance that they would likely hear a lot of yelling and screaming, and politely asked that they kindly not call the police.
[Actress Kari Lane Wraps Recording for Part III]
All Tracks Lead to One Episode
Editing followed and Rhodes switched to his next hat. He started out using Garage Band before switching over to Logic Pro X midstream of Part II (which corresponds to the second book). He explained his editing formula as 80% dialogue, 10% music and 10% sound effects across usually 16 tracks. For instance Katniss had four tracks herself: one track of dialogue, two tracks for flashbacks, and one for inner thought that had a filter that created a slight echo so as to differentiate from the other dialogue types. Rhodes utilized the sound effects from Garage Band as well as Hollywood Edge. (For those not familiar with editing and what it looks like, Barbra Dillon gave the apt description: think sideways Tetris.)
Although only 10% of the equation, music was extremely vital to the audio drama. Rhodes came across Sam Cushion, a musician that would compose music if moved emotionally by a book. The Hunger Games trilogy was one such series of books that had inspired his own unofficial soundtrack. Rhodes secured permission from Cushion to use his music. Rhodes was thrilled because both Cushion and The Katniss Chronicles "were moved emotionally by the same source….Our project would not be what it is without his music." Rhodes cited the track "Death of Rue" from Cushion's The Hunger Games Unofficial Score as a perfect example. Additional sources of music came from Rickvanman and Kevin McCloud.
It was a massive undertaking when they started in August 2011. Premiere of The Hunger Games was eight months away, and while writing, casting, recording, and editing was an overlapping process, Caballero said that in actuality, "each episode took approximately 8 to 10 weeks." Another way of looking at to according to Bryant Dillon was that The Katniss Chronicles was like "shooting a trilogy in your free time." [Actress Ruth Gamble Recording Part II]
We're Live Folks
Part I premiered online on November 15, 2011 with Episode 1: The Reaping and concluded with Episode 17: Aftermath on March 20, 2012, three days prior to the premiere of The Hunger Games. Each audio episode was accompanied with a list of cast, crew, and music as well as a photograph. All the photos in Part I were taken by Rhodes and Rebecca Lear and either included actors playing the roles or capture a nuance of the episode. In Parts II and III, they turned to other photography, still with the purpose of conveying the essence of the episode. Lear added text to the photographs and rounded out the team of executive producers on the project. Producing the second book for Part II met with a major bump in the editing process. The data for each episode had gotten so big that Rhodes had to record and edit in multiple files. "The Katniss Chronicles was getting too demanding on Garage Band," admitted Rhodes. He looked into other programs and settled on Logic Pro X in part because he had been assured that he would be able to transition his files from one program to the other. Unfortunately, the transition was anything but seamless. It was a laborious process but Rhodes was soon working in one file and editing was back on track. Part II premiered with Episode 1: The Spark on June 25, 2013 and concluded with Episode 22: The Storm on December 3, 2013. The cast and crew have been diligently working on Part III. All of the dialogue has been recorded, however Barbra Dillon, with the lion share of dialogue as Katniss, will still be recording into the summer months. For those who have been following The Katniss Chronicles and have been patiently waiting for Part III, the wait will soon be over. Episode 1 of the third book will premiere later this month, on Tuesday, June 24. Labor of Love Touches Others
The Katniss Chronicles is truly a labor of love. "We make no money from this fan project," Barbra Dillon stated. All financial contributions have been provided by the Executive Producers that includes the Dillons, Rhodes, Caballero, and Lear; and the entire cast donated their time to the project. The fruits of this three-year endeavor have been many though.
A peer-based awards organization that started up this year, Audio Verse Awards, bestowed four honors on The Katniss Chronicles that included Best Fan Adaptation/Drama, Best Writing in a Fan Adaptation, Best Performance by a Large Ensemble Cast, and Best Actress to Barbra Dillon in her role as Katniss Everdeen. This is a incredible honor because even though audio dramas have global appeal, there are few organizations that recognize and honor their merit. While the awards provides validation, the real honor is what The Katniss Chronicles brings those who are blind, deaf (or both), or vision impaired. It's not unfamiliar territory for Barbra Dillon whose mother works with the Blind and Vision Rehabilitation Services of Pittsburgh and has passed out copies of the episodes to those at the center. Those who usually don't have access to such popular stories have been given an audio drama that brings enjoyment. And, those who struggle with reading comprehension gain understanding from listening to the audio drama, gain a sense of empowerment and independence. "They [the episodes] were a big hit, and we have continued to reach out to rehabilitation organizations, as well as schools for all grade levels, across the globe to offer The Katniss Chronicles as a learning tool. The response from educators has been astounding, and we are honored to be able to assist in providing teachers with learning tools to be used in the classroom," Barbra Dillon said.
According to Barbra Dillon, although she could not quantify the number of listeners (iTunes does not provide listener statistics), The Katniss Chronicles' reach has been far and wide. They have had correspondence from the U.S., U.K., Singapore, the Philippines and Indonesia, Africa, and South America. All have been interested in incorporating the audio into their curriculums for their hearing and visually impaired students. [Barbra Dillon Recording Part I]

It's fandom at its finest. "The Katniss Chronicles represents our passion as fans for 'The Hunger Games' books, as well as our desire to bring Suzanne Collins' incredible story to a larger audience. We adore the books and all that Katniss Everdeen stands for, and, as creators, we hope that our project allows audiences to enjoy the story through a different medium," Barbra Dillon conveyed on behalf of herself and the all the cast and crew.

Part III of The Katniss Chronicles will premiere Tuesday, June 24 and conclude prior to Mockingjay, Part I's premiere set for this November 21. In the meantime, here is a trailer to introduce your ears to the auditory experience of The Katniss Chronicles, the unofficial audio drama based on Collins book series, The Hunger Games.

[audio:http://www.fanboycomics.net/thekatnisschronicles.com/images/stories/audio/bonuscontent/TKCpart3trailerfinal.mp3]

All photographs were provided by The Katniss Chronicles.

Michele Brittany is an independent popular culture scholar and semi-professional photographer currently editing an upcoming anthology on the influence of James Bond on popular culture. She regularly posts reviews and analysis on the spy/espionage genre on her blog, Spyfi & Superspies.
---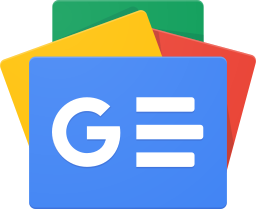 Stay up-to-date and support the site by following Bleeding Cool on Google News today!