Andy Serkis's Jungle Book Gets a Title Change and a Synopsis
Andy Serkis has an adaptation of The Jungle Book coming out next year. It's going to star a cast of real people and motion capture, which isn't surprising considering that Serkis is both directing and starring in the film. The movie was pushed back after Disney's animated version became a huge hit, but it's slated for a late 2018 release date and Collider got some new information on the movie. The first is that it's getting a title change to Mowgli, and the second is that they have a summary for the movie.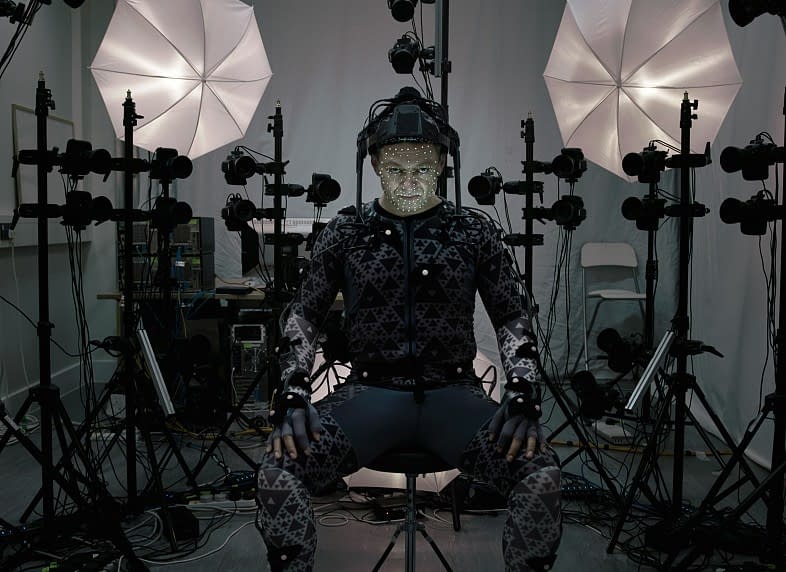 "The story follows the upbringing of the human child Mowgli, raised by a wolf pack in the jungles of India. As he learns the often harsh rules of the jungle, under the tutelage of a bear named Baloo and a panther named Bagheera, Mowgli becomes accepted by the animals of the jungle as one of their own. All but one: the fearsome tiger Shere Khan. But there may be greater dangers lurking in the jungle, as Mowgli comes face to face with his human origins."
Serkis has said that this is going to be a "dark" version of the story, which is kind of weird if you think about it. The story of The Jungle Book is already pretty dark, so how much darker can they go from "a tiger wants to murder an abandoned kid"?
This one is could be something special simply by the calibre of people involved. Mowgli will star Christian Bale as Bagheera; Cate Blanchett as Kaa; Benedict Cumberbatch as Shere Khan; Naomie Harris as Nisha; Andy Serkis as Baloo; Peter Mullan as Akela; Jack Reynor as Mowgli's Brother Wolf; Eddie Marsan Vihaan; Tom Hollander as the scavenging hyena, Tabaqui; Matthew Rhys is Lockwood; Freida Pinto is Messua; and Rohan Chand as Mowgli.
Mowgli, directed by Serkis, will be released on October 19th, 2018.