Posted in: Movies, TV | Tagged: doctor who, gareth roberts, homophobia, HRL, LGBTQ, misogyny, transphobia, twitter
---
Doctor Who Writer Gareth Roberts Tweets Trans-Misogynistic Remarks
Gareth Roberts is a pretty prolific writer for Doctor Who, having worked on the novels, comics, audio programmes, and the TV show itself. He's the writer of Doctor Who episodes such as The Lodger and Closing Time, popular episodes for their witty comedy and strong emotional content. He worked extensively with Russell T. Davies. However, he recently made a bit of a hubbub on Twitter, where he posted comments deeply insensitive to the transgender community.
https://twitter.com/OldRoberts953/status/904318757706846208
https://twitter.com/OldRoberts953/status/904319564581937157
Naturally, this caused some backlash, as his comments can be seen as deeply offensive. And some are left wondering whether his connection with Doctor Who has left others who identify as trans too uncomfortable to work on the show, or even blocked their access to it.
https://twitter.com/XYcyberjulie/status/904394636466282496
https://twitter.com/ehorakova/status/904390027811094528
One could wonder if this was an example of hacking, but looking back, we can see that Roberts seems pretty proud of his content being as inflammatory as possible.
Aside from his writing credits for Doctor Who, The Librarians, and The Sarah Jane Adventures, Roberts's Twitter also lists himself as a Member of Parliament for Mondas South, as a Conservative. And while Conservatives may not have the best track record for LGBTQ+ sensitivity, it is worth pointing out that these kinds of comments seem miles apart from the parties official stance on the issues. It's a little surprising to see him making such comments on such a public forum in this manner.
Then again, those constituents would largely be Cybermen, so maybe they're cool with that kinda thing.
Another thing many will feel like pointing out is Roberts is himself gay, and that this will somehow mean his comments cannot be construed as homophobic, transphobic, or otherwise. However, it is entirely possible to be gay and make homophobic or transphobic comments; homosexuality doesn't automatically preclude you from such connotations.
It is probably also worth noting that as yet, Roberts is not known to be attached to Doctor Who going forward. After Steven Moffat took over the reins, Roberts is only credited as co-writing with Moffat on episode The Caretaker, and he has not been listed on any episodes since.
It is possible that this means that Roberts is no longer connected to the series, for whatever reason.
---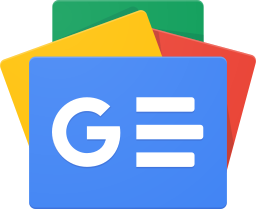 Stay up-to-date and support the site by following Bleeding Cool on Google News today!