Posted in: Focus Features, Movies | Tagged: asteroid city, Focus Features, wes anderson
---
Asteroid City: 3 New Character Posters And 3 Clips Released
We have three new character posters and three new clips from Wes Anderson's new film Asteroid City. It will be released on June 23rd.
---
We've discussed how June is a hectic month regarding releases and how even the biggest films will be fighting for a place at the box office. Then there are movies like Asteroid City that are releasing next month and don't seem to have a care in the world one way or another. It's a strange time for a Wes Anderson movie to come out since his films usually get an awards push, so maybe this one is a dud, and Focus Features is trying to bury it. If there were ever a month that something could get buried, it would be June or July 2023. The film is still getting marketed, though, and does have an impressive cast plus all the hallmarks of an Anderson film for those that enjoy his work. We have three new character posters spotlighting Tom Hanks, Scarlett Johansson, and Jason Schwartzman. We also have three clips featuring all three of them and some of that classic Anderson back-and-forth between people who always sound just not quite human. However, considering the topic of Asteroid City, that actually tracks this time.
Asteroid City: Summary, Cast List, Release Date
Asteroid City takes place in a fictional American desert town circa 1955. The itinerary of a Junior Stargazer/Space Cadet convention (organized to bring together students and parents from across the country for fellowship and scholarly competition) is spectacularly disrupted by world-changing events.
Asteroid City, directed by Wes Anderson, stars Jason Schwartzman, Scarlett Johansson, Tom Hanks, Jeffrey Wright, Tilda Swinton, Bryan Cranston, Edward Norton, Adrien Brody, Liev Schreiber, Hope Davis, Stephen Park, Rupert Friend, Maya Hawke, Steve Carell, Matt Dillon, Hong Chau, Willem Dafoe, Margot Robbie, Tony Revolori, Jake Ryan, and Jeff Goldblum. There will be exclusive engagements in New York/Los Angeles on June 16th and in theaters everywhere on June 23rd.
---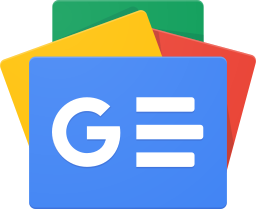 Stay up-to-date and support the site by following Bleeding Cool on Google News today!