Up for Auction: Michelle Pfeiffer's Catwoman Corset, Boots, Gloves
However you may feel about Tim Burton's Batman Returns film, you have to agree that Michelle Pfeiffer's Catwoman costume was one of the iconic moments from the picture.
Good news if you have several thousand spare pounds if you are a fan of that version of Catwoman, as her underbust corset, boots, and a glove are going up for auction via Propstore Auction next week.
The underbust corset (lot #63) is listed as:
The corset features "M. Pheiffer (sic), Stage 3, No. 4" handwritten on a tag, indicating the level of distressing applied, how far into the film it was to be used, and that this was one of several outfits created for production. Catwoman's corset is presented on a black wooden custom display stand. It displays intentional distressing and wear from production, including red, green, white and orange paint and make-up residue. Dimensions: 50 cm x 30 cm x 23 cm (19 ¾" x 12" x 9")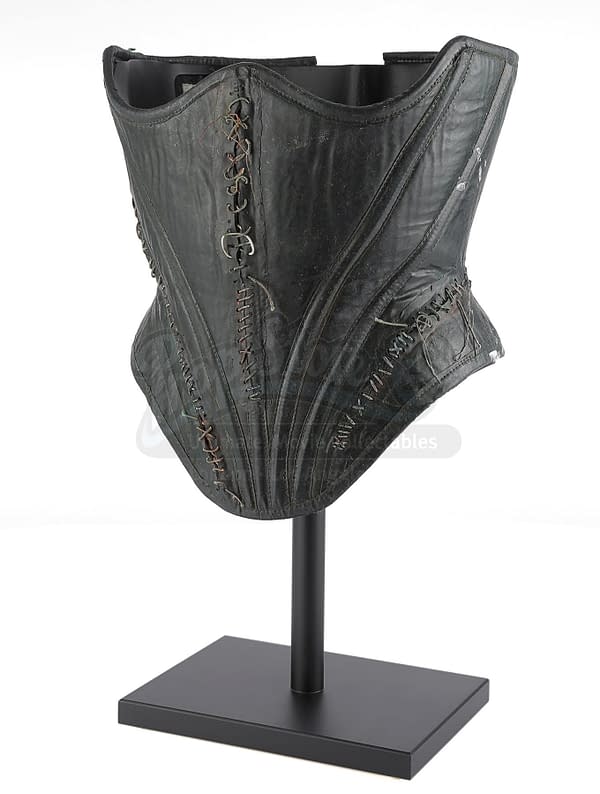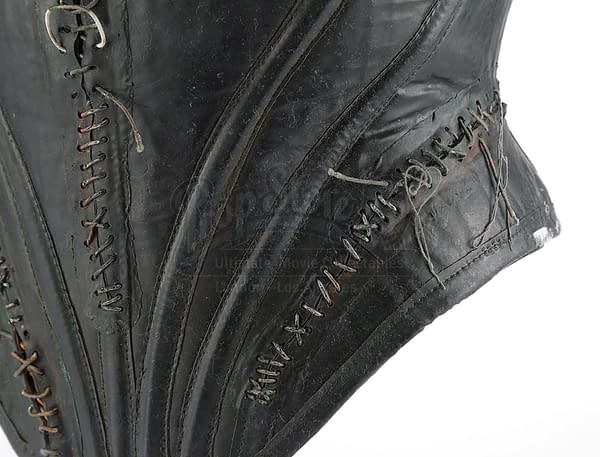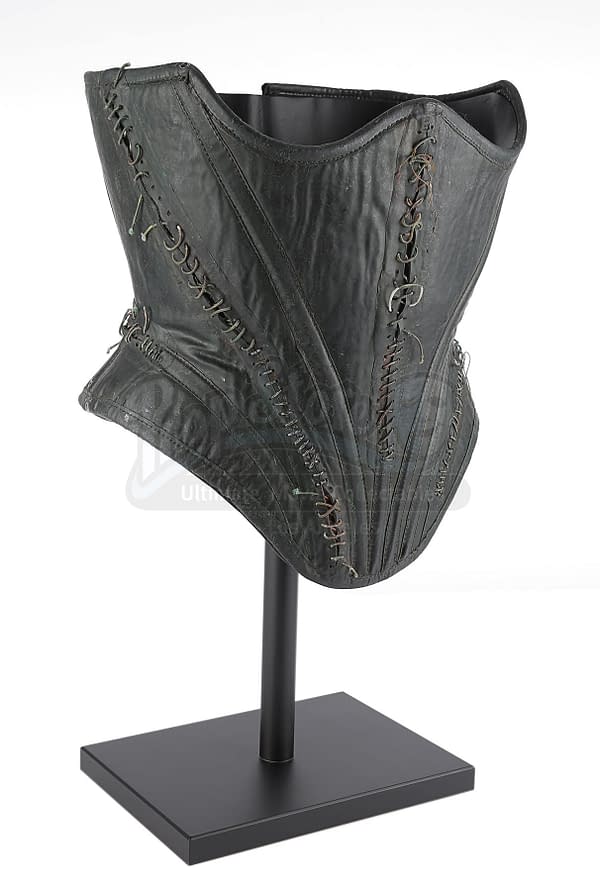 So obviously, this is her battledamaged look from the end of the film.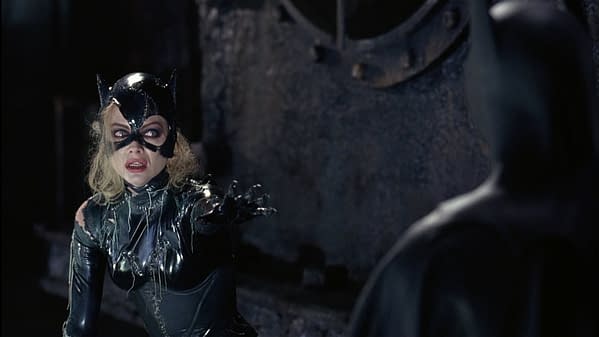 Then, there is one of her clawed gloves from the film, lot #65:
Made from black pleather, the long evening glove features five metal claws, which are finished in black paint and sewn onto each fingertip. Each claw is a unique creation fashioned from thimbles, razors, wires and other sharp sewing implements. The glossy, latex coating has deteriorated since production and is now nearly completely stripped off the glove. Displayed on a custom-made stand, signs of age are evident, including paint chips and a coating of surface corrosion over each claw. Dimensions (displayed): 13 cm x 13 cm x 43 cm (5" x 5" x 17")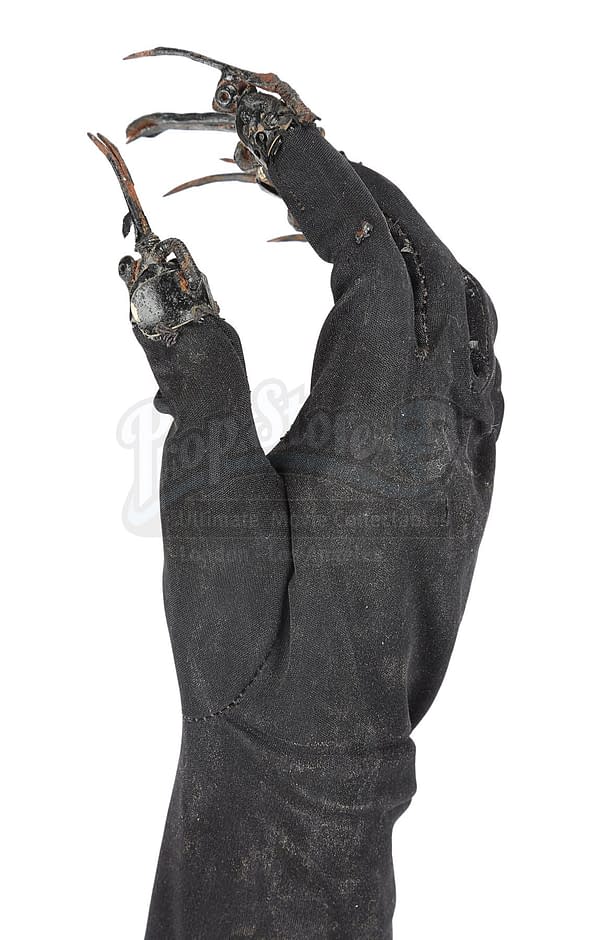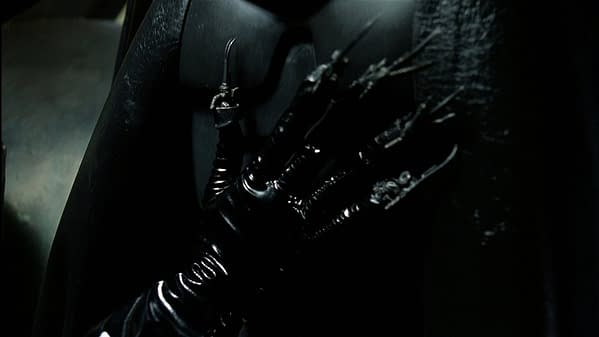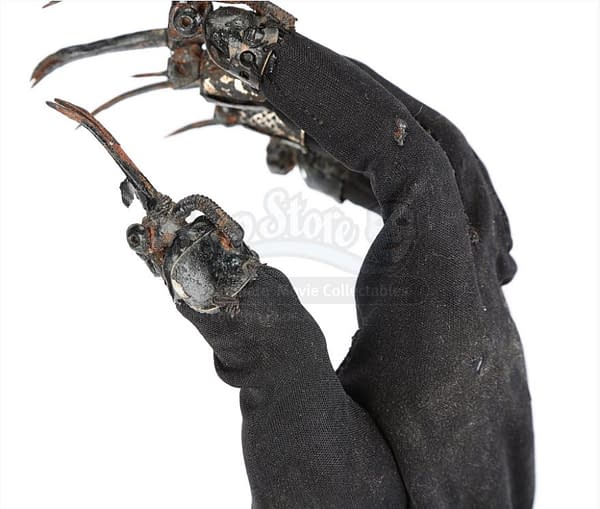 And, perhaps the most gorgeous piece, lot #64, THE BOOTS:
Inspired by a sewn-together German sculpture, costume designer Bob Ringwood modernised Bob Kane's classic Batman villain with a striking, handmade suit. These knee-high black leather boots feature high stiletto heels, pointed toes, high soles and subtle stitching. The laces fasten in a criss-cross pattern through 29 eyelets, and are tied at the top. Each toe features V-shaped detail, while the heel portions comprise curved leather pieces.

Catwoman's boots are presented on a custom-made display. They show creases and scuffs from production use, especially around the heels, toes and soles. Dimensions (displayed): 49 cm x 24 cm x 20 cm (19 ¼" x 9 ½" x 8")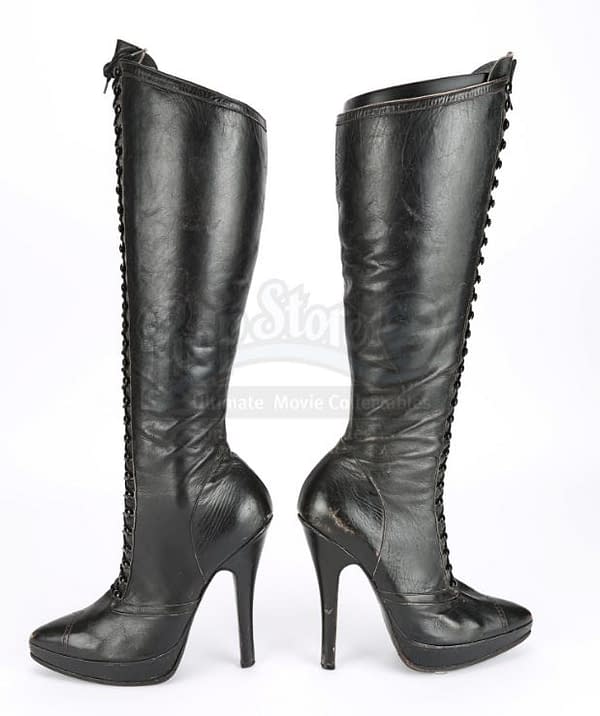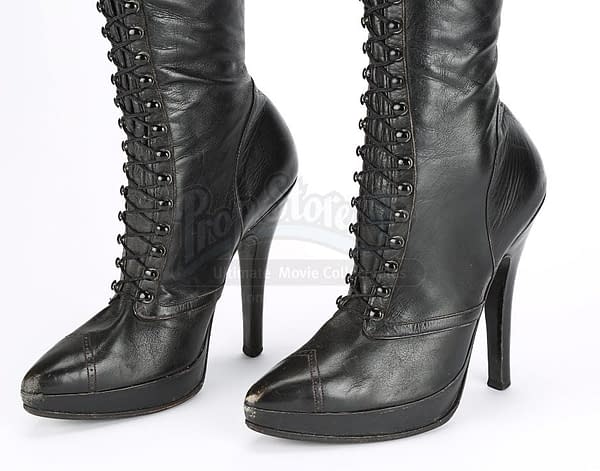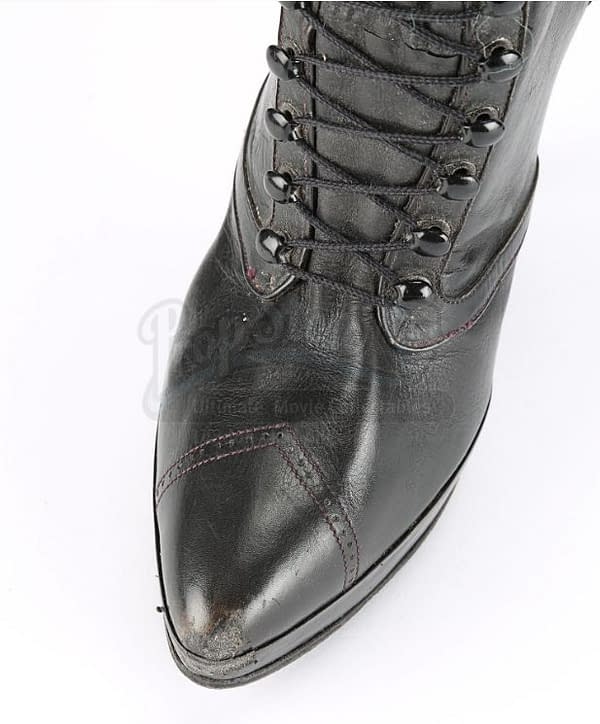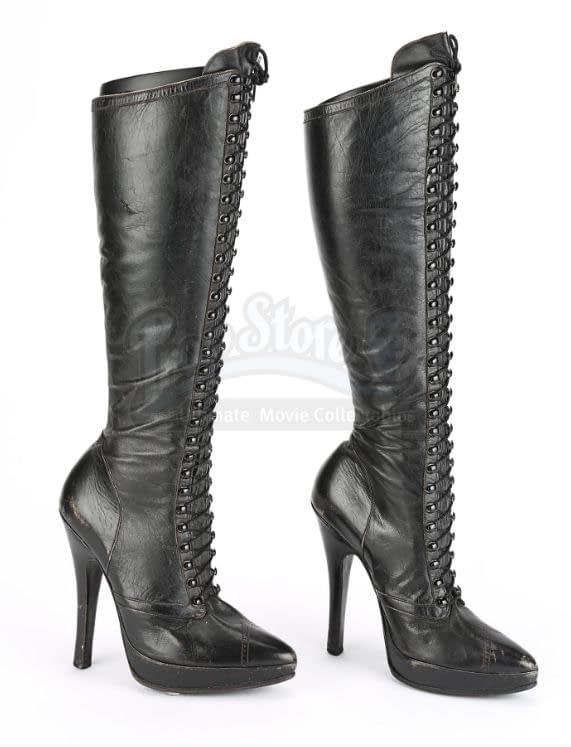 WHO KNEW THE GILLIE DETAIL WAS PINK?!? We cannot get over that factoid.
Perspective buyers can start the bidding process now, with the actual auction completing next week. Cant wait to see what these items go for!