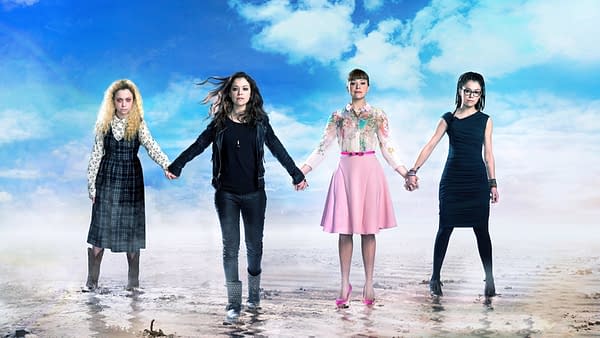 With the final season of Orphan Black fast approaching, there has been talk about what to expect from the season's big bad, P.T. Westmoreland, the man behind Neolution. Series co-creator Graeme Manson told EW.com:
P.T. is the top of the pyramid and is the, apparently, 170-year-old founder of Neolution. He's kind of the end of the line, and for the final season, I think that for everyone, bringing Neolution down is the objective.
As for how the character could be 170 years old, co-creator John Fawcett isn't revealing but did say:
It was important for us that the big bad represents the patriarchy that has kept all the sestras down and sought to control them.
Still… 170… he must moisturize.
Enjoyed this article? Share it!