Marvel's Black Panther hits stores today, and to go with it the Screen Junkies have done up an Honest Trailer for the film. The movie did extremely well at the box office and with critics, making it one of the top Marvel movies of all time — which makes doing one of these more difficult. But they are able to find a few things to pick on the film about… like the CGI rhinos.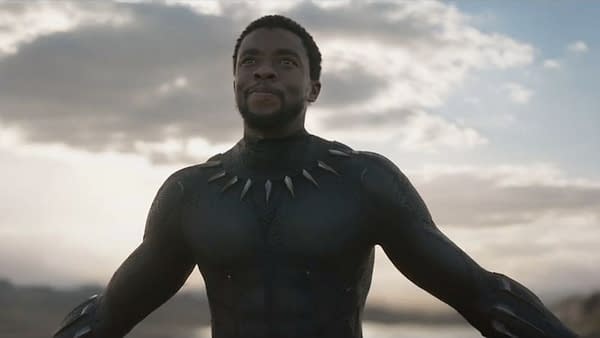 The last Honest Trailer I saw that was this positive towards the film had to be Captain America: The Winter Soldier, which the Screen Junkies loved, and you get the feeling they loved this movie as well. But that doesn't stop them from pointing out things like the film is incredibly nuanced yet still contains the standard hero/villain tropes that you need in a Marvel film. There is the big-battle third act, the villain with almost identical powers to the hero, and the use of Vibranium to fix almost any problem.
They also point out how strong the women are in the film, yet they still fall back on them having to be rescued or how the villain's argument is right, but he still chokes someone to show that he is the bad guy. But I think my favorite joke in the whole thing has to be just how bad Elliot Ross (Martin Freeman) is at keeping control of prisoners with one arm.
Enjoyed this article? Share it!