Bleeding Cool Picks Their Favorite Christmas Films (And Shows)
Everyone here at Bleeding Cool is caught up in the holiday spirit (yes all of us). With families and friends getting together over the next couple days, we figured we would make our picks and let you know not only what we are going to be watching with everyone, but our recommendations for what you and yours can enjoy over the holidays.
Andy Wilson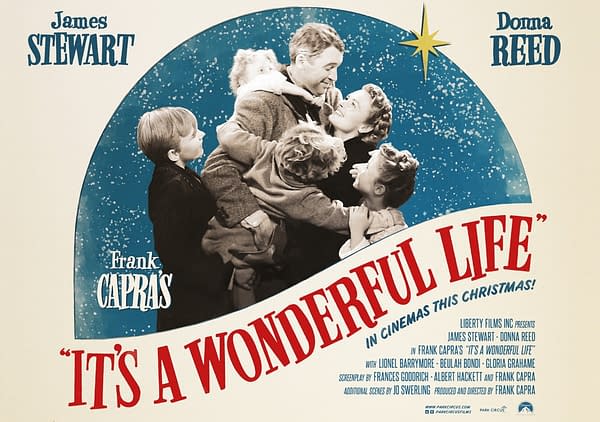 There is no greater movie during the holidays than It's a Wonderful Life. I'm a sucker for Frank Capra's sunny optimism and 1940's film aesthetics and verbal patter. Also, Jimmy Stewart and Donna Reed. George Bailey is all of us– full of dreams and ambition, and then life sort of happens, you make choices to put others first over your own selfish gains, but — like The Joker said — you're really only one bad day from ruin and madness. George gets it into his head he's worth more dead than alive — a feeling we all feel at the holidays sometimes — and then gets to see how his actions changed the face of a town and so many lives. Old Man Potter is the 1% and deserves to be booed. But the town comes together to save George in his time of need and it makes me misty every single time. I'm old enough to remember when the copyright had lapsed on this classic and it was free to air for any television station, helping make it extra ubiquitous. Still, it's required viewing every year in my household.
Jess Dale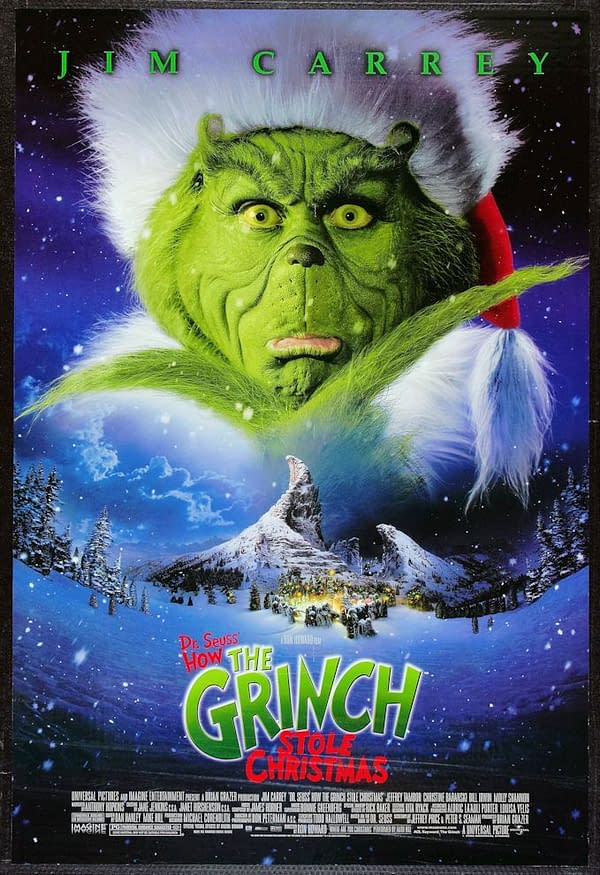 Not a holiday season goes by for me without watching How The Grinch Stole Christmas with Jim Carrey. Carrey's version of The Grinch not only takes me back to being a little kid sitting in front of the TV watching the original with a My Little Pony while my dad rag-curled my hair, the movie also has just enough _edge_ to keep me entertained nowadays as an adult. I have already watched it three times since Thanksgiving, and I'm sure that I'll enjoy it at least once more before the holiday season is over.
Kaitlyn Booth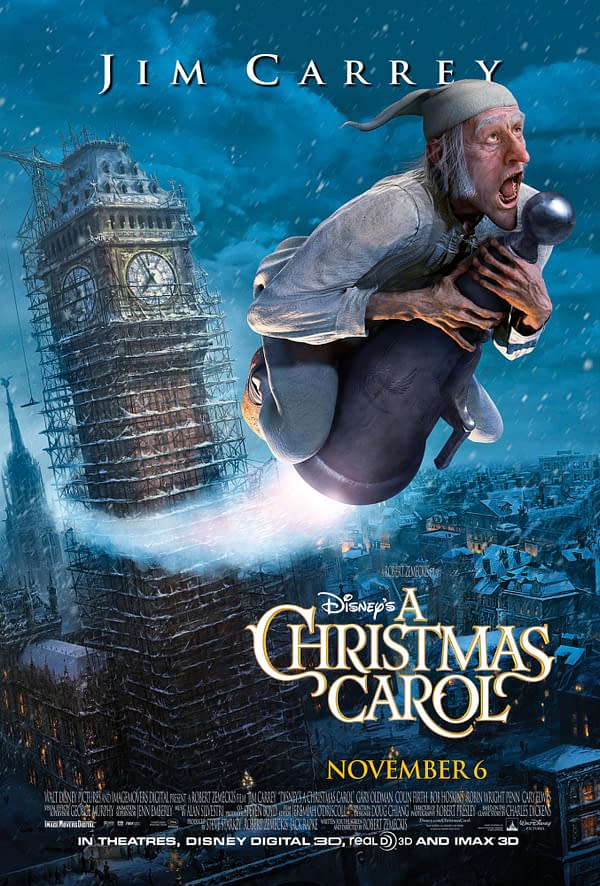 I have the fondest memories of watching the classics. The Peanut Christmas special, the stop motion Rudolph, but the one I seemed to like the most was the Disney version of A Christmas Carol. I loved the story and how different the various ghosts were. I especially loved the Ghost of Christmas Future scene because it was pretty dark for a kids cartoon and scared me a little. It made me appreciate a literary classic at a young age and I've remained fond of that story ever since.
Leigh Kade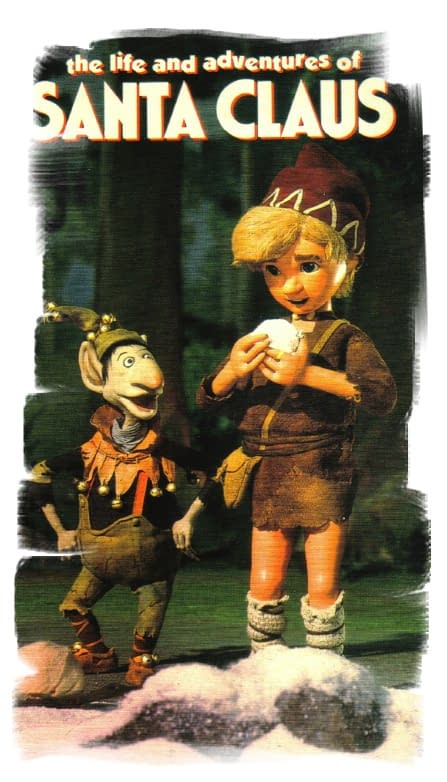 Rankin Bass' The Life and Adventures of Santa Clause from 1985 was, to me, the coolest holiday anything I had seen up to that point. The story carried the traditional Rankin Bass stop motion, but combined some amazing old-world mythology into their interpretation of L. Frank Baum's book.
Mary Anne Butler
I would have to say favorite Christmas movie (I have mixed feelings about the holiday to begin with) are Batman Returns and Trading Places. Both feature strong women in non traditional roles, with a nod to the season, stellar soundtracks and perfect costumes.
Ray Flook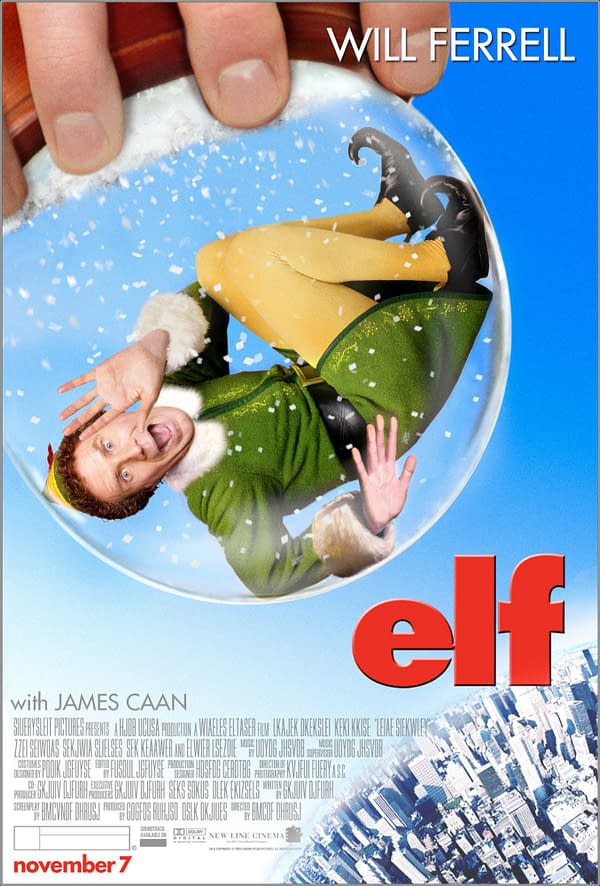 While it's tempting to wade into the Die Hard debate (and don't get me started on how Boogie Nights should be in the conversation), I'm still a big fan of Elf for three reasons: Will Ferrell's total commitment to the role – no "wink-wink-nudge-nudge/Look at me! I'm funny!" to the audience ("SANTA!!!!!!!"); the ending, because seeing the people of NYC coming together to save the day gets me every time (Damn you for making me like you even a little, Ghostbusters II!); and _so far_ the pop culture gods haven't totally beaten it to death exposure-wise like they did with A Christmas Story ("Your ass used to be beautiful. … What the hell happened to you, man?" – Ordell (Samuel L. Jackson, Jackie Brown). At least not yet…
Mark Seifert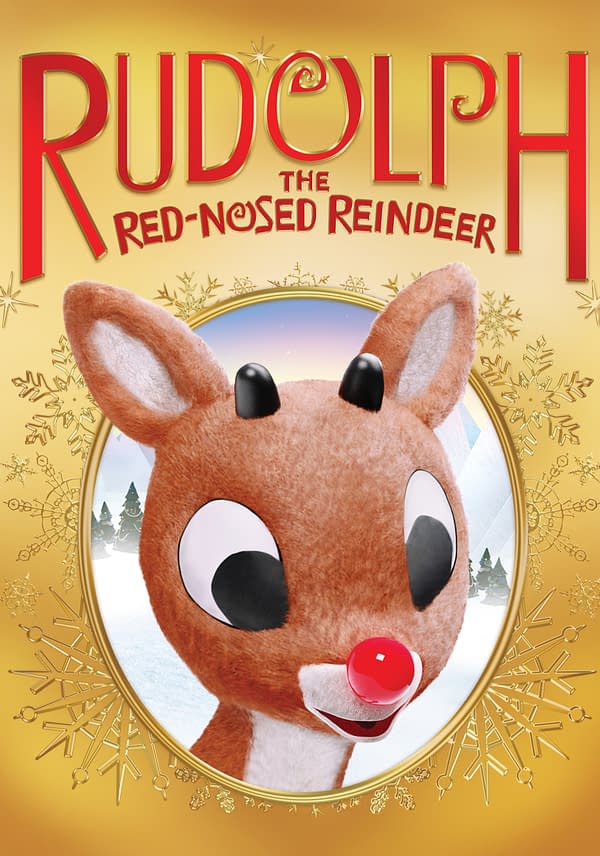 The mid-1960s produced a trio of television specials which have become Christmas classics in the decades since: Rudolph the Red-Nosed Reindeer, How the Grinch Stole Christmas, and A Charlie Brown Christmas. These were followed by another noteworthy classic, Frosty the Snowman, in 1969. It's damn near impossible to remember how limited the television landscape was then as compared to now, so I'll just stay on point and note that these specials aired once every year in December, and when you were a very young kid in this simpler era before Christmas TV commercials started right after Halloween, seeing these is how you knew for sure that Christmas was right around the corner.
Of these four, Rudolph the Red-Nosed Reindeer was my clear favorite. I liked the traditional cartoon animation of the others just fine, but the stop-motion animation of Rudolph added to the suspension of disbelief. As a young kid, you could almost believe that Rudolph — and Santa Claus — was real.
Rich Johnston
The Box Of Delights – this ran on BBC in 1984 and is watched in our house in one gulp every year. Three hours worth. Based on the John Masefield novel from the forties, it begins with the most haunting theme tune that dissolves into The First Noel. A fantasy adventure about school boy Kay coming home from the holidays who is preyed upon by the clergy – who turn out to be wolves. A homeless man (played by Patrick Troughton) who turns out to be a pagan wizard who entrusts Kay with a magical box which allows him to travel in time and space, and shape shift. So, yes, it's basically a Doctor Who spinoff. It was one of the first pure fantasy things I'd seen on TV, and it had state of the art mixture of live action and animation, and at the time was the most expensive children's series the BBC had made. With modern eyes it looks like something you knocked up on YouTube this afternoon, but the story is utterly magical. It is Christian and pagan, it challenges authority and it hold you to be true to yourself. Because you are the real Box Of Delights. We watch this on Christmas Eve in one go.
Jeremy Konrad
Favorites like Jingle All the Way, Home Alone, All I Want For Christmas, and a few others are tempting, for me my favorite will always be A Charlie Brown Christmas. It makes me feel like a kid every time I watch it, and if I am not feeling in the Christmas spirit, all I have to do is throw this one and let Vince Guaraldi's score wash over me. Also, the horror fan in me has a special place in my heart for Michael Dougherty's Krampus. His Krampus film does the same for Christmas that he did for Halloween with Trick r Treat.
Happy Holidays everyone! What do you and yours enjoy watching together during the season? Let us know below.