"Bloodshot" Will "Open the Door" For Other Valiant Heroes
The cinematic universe is the thing that every single studio wants its own version of these days. It's the way of the future and Sony Pictures is keen to not only have one but two. They have their interconnected Spider-man movies and they are also looking to start a cinematic universe with Valiant Comics and their heroes. The first of those movies, Bloodshot, finally comes out this month and star Vin Diesel said during an interview with Superhero Thailand that this movie will open the door for other heroes to make their way to the big screen.
"I think what this does is it opens the door for all of them. I think you're going to see all of them," Diesel said. "If you're a fan of Valiant Comics, then you are going to be delighted to hear — I think they're going to wait until the movie comes out — but they're gonna start putting out to the press all the Valiant comic books that are going into the cinematic universe. It's going to be very exciting. I would stay tuned to that."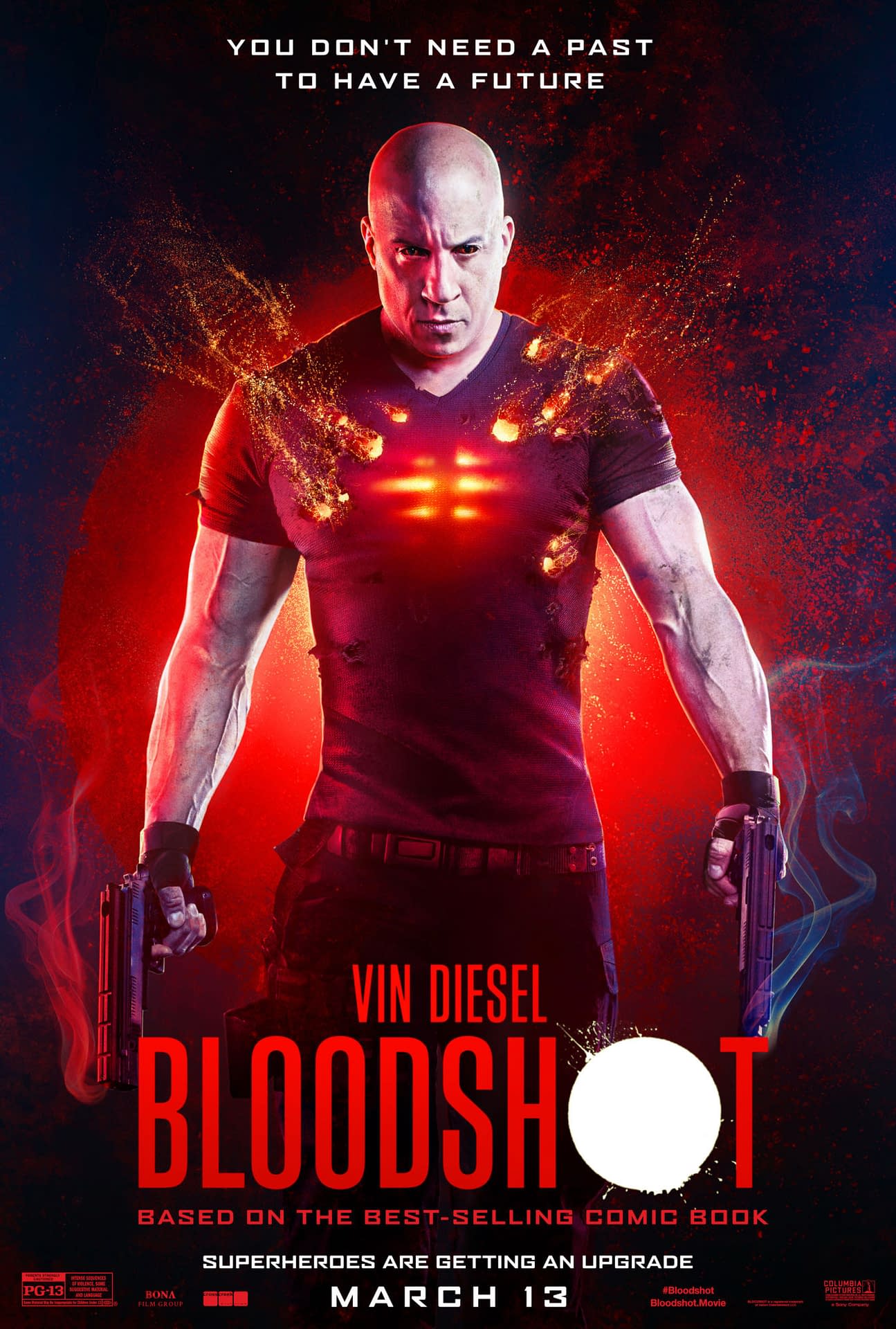 In terms of budget, Bloodshot is damn near an indie for a superhero movie with a $42 million budget. There hasn't been a ton of marketing and the general idea is you take the listed budget, cut it in half, and add it to the preliminary budget and that is the cost including marketing. So Bloodshot is in profits well before $100 million at the box office. Whether or not the movie is any good is very much up the air, they don't appear to be screening it for many critics, but if it connects with audiences and pulls in enough money Sony could greenlight sequels. It's going to be interesting to see how this plays out come Monday morning after its released.
After he and his wife are suddenly assassinated, Marine Ray Garrison is reborn by a team of scientists. Enhanced with nanotechnology, he becomes a superhuman, biotech killing machine – Bloodshot. As Ray first trains with fellow super-soldiers, he struggles to recall anything from his previous years. But when his memories flood back and he remembers the man that killed both him and his wife, he breaks out of the facility hellbent on revenge, only to discover that there's more to the conspiracy than he originally felt.
Bloodshot, directed by David S. F. Wilson, stars Vin Diesel, Eiza González, Sam Heughan, Toby Kebbell, and Guy Pearce. It will be released on March 13, 2020.