Brian K. Vaughan Will Write Legendary's Live-Action 'Gundam' Film
Back in July of 2018, Legendary Pictures announced they were looking to adapt the classic anime Gundam in a live-action film. Nothing had really been announced since then, til this morning.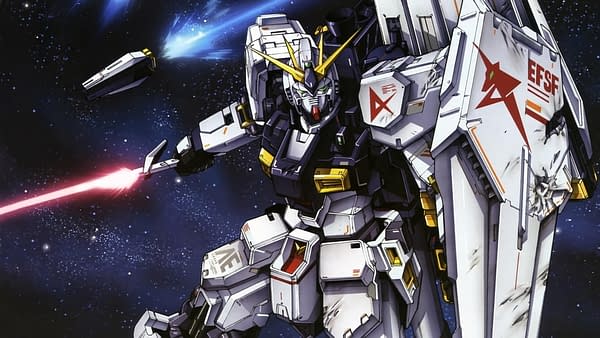 According to Deadline, LOST writer Brian K. Vaughan will be handling the screenplay for Gundam. This makes sense, considering Vaughan currently has a 3-year deal with Legendary.
April of 2019 will actually be the 40th anniversary of Mobile Suit Gundam, the mech anime series that began the world-wide phenomena of giant robot suits.
The official adaptation announcement was made at Anime Expo, with a description that read:
The original Gundam series is set in the Universal Century, an era in which humanity's growing population has led people to emigrate to space colonies. Eventually, the people living in the colonies seek their autonomy, and launch a war of independence against the people living on Earth. Through the tragedies and discord arising from this human conflict, not only the maturation of the main character, but also the intentions of enemies and the surrounding people are sensitively depicted. The battles in the story, in which the characters pilot robots known as mobile suits, are wildly popular.
We'll let you know what else we hear about the project as news becomes available.