[rwp_box_recap id="0"]
Transformers fans may be excused from not being excited about the return of the franchise to theaters. After an okay start in 2007, the franchise has continued to make money despite itself. The final straw for most of the audience was last years The Last Knight, which was the worst reviewed and lowest grossing of the films. So, Bumblebee arrives as a palate cleanser if you will. They won't call it a reboot, so let's just say it is a restart of sorts.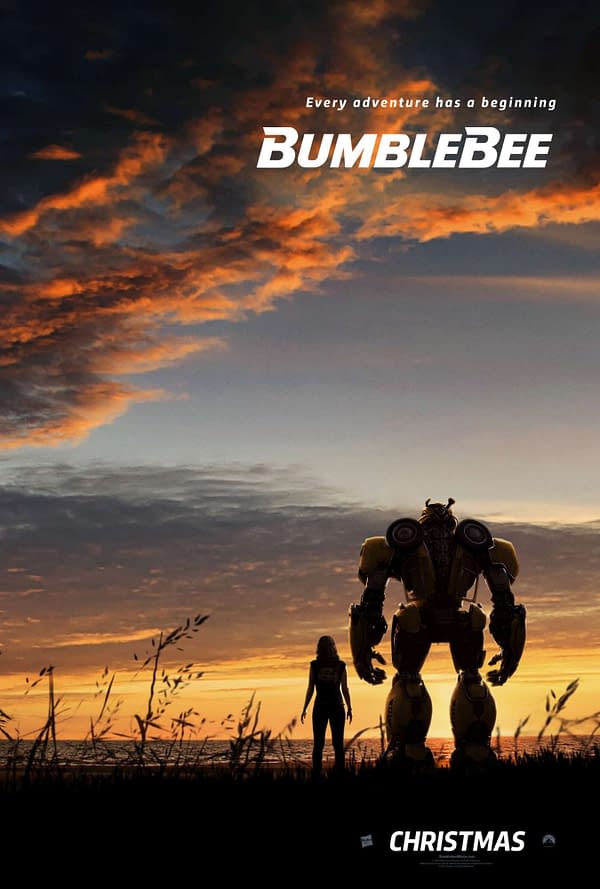 What a restart it is. In a complete turnaround, the Transformers film franchise has a pulse again. After seeing a glimpse of the war for Cybertron, Optimus Prime sends Bumblebee to Earth. After escaping Agent Burns (John Cena) and his men, Bee is found in a junkyard by teenager Charlie (Hailee Steinfeld). The two bond and go on an adventure to stop the Decepticons Dropkick and Shatter from beaming a signal to let the other Decepticons that Earth can be taken over.
The reason this film works as well as it does has everything to do with the stellar performance of Steinfeld. She is hugely talented, and the relationship between her and Bee is so full of heart and genuine emotion. It plays like a 80's buddy film like Mac and Me and others, and grounding it as a that type of film was a fantastic decision. Travis Knight and Christina Hodson are the pair that Transformers fans have to thank for all of it, as Knight brings Hodson's beautiful screenplay to live with zeal. Again- there is so much heart and soul put into this film that you can't help but smile through the whole thing. Visually you can actually tell what is happening on the screen, a first for this franchise.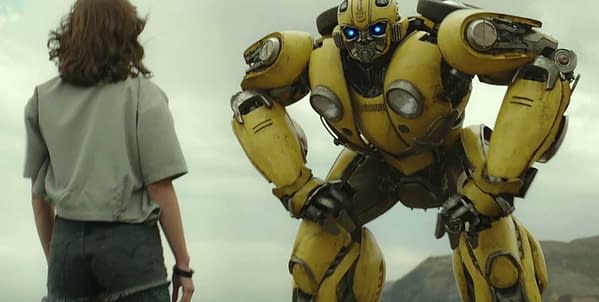 Plenty of easter eggs are all over the screen the entire film, but by far the coolest thing you will see as a fan is the battles on Cybertron. No spoilers here for what you will see, suffice to say that there are plenty of things to keep an eye out for. There are also tons of great one-liners and humor. Even John Cena gets in on the act (They are called Decepticons!). Actual humor is also new territory for this franchise, and there is so much of it.
At the end of the day however, this is a film about a girl and her robot friend. Fans of Transformers and film alike should seek this one out over the holidays. If they had started with this one in 2007, nothing would be bigger than Transformers at the cinema. This one of course sets up a sequel, and as long as they are like this film moving forward, they will be some of the most anticipated films releasing in the years to come. Quite the turnaround.
Enjoyed this article? Share it!