[Cannes] Zach Braff Joins All-Star Cast in 'The Comeback Trail'
Zach Braff will join quite the company of seasoned actors signing on to the George Gallo written-and-directed action-comedy The Comeback Trail.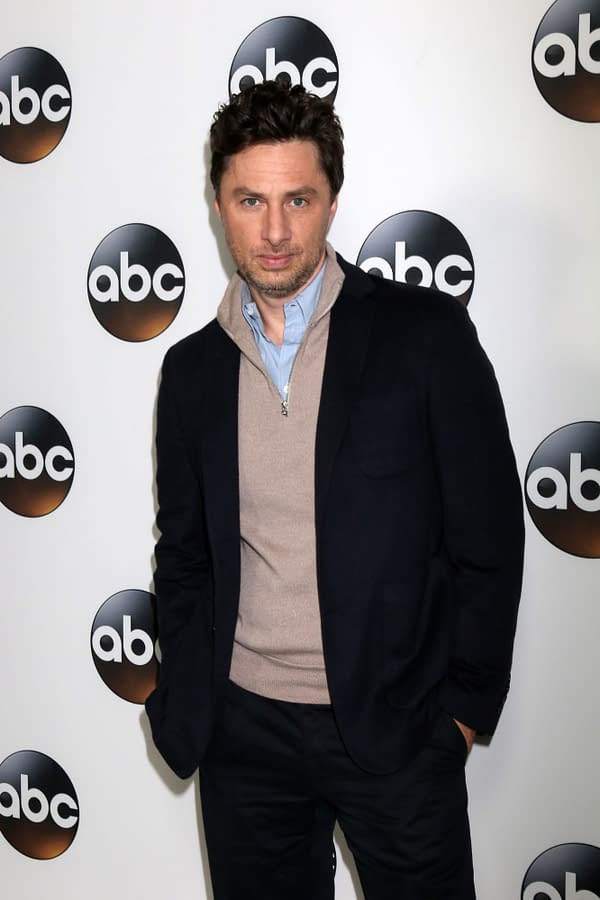 The former Scrubs star joins Hollywood legends with over 150 years combined on screen in Robert De Niro, Tommy Lee Jones, and Morgan Freeman in the film for Storyboard Media, who is promoting at the Cannes Film Festival.
Max Barber (De Niro), a man in debt to a mob boss (Freeman), who creates an insurance fraud by casting washed-up, suicidal cowboy/movie star Duke Montana (Jones) in a poorly-written Western with the intention of killing him during the first days of filming. Duke somehow rises to the occasion, redeems his past misdeeds and brings Max and others along on the same journey.
Braff will play Max's producing partner Walter Creason, according to Deadline. Freeman previously worked with Braff as director in 2017's Going in Style for Warner Bros.
Gallo directed and wrote the film's screenplay with Josh Posner. The film, a remake of Harry Hurwitz film over 30 years ago. Steven Tyler Sahlein, Richard Salvatore, David Ornston, Joy Sirott Hurwitz, and Julie Lott Gallo will produce the film. Justin Calvillo, John DeMarco, Philip Kim, Patrick Hibler, Elizabeth Costa de Beauregard, Ben Ruedinger, and Joerg Fischer will be executive producing.
No release date is set. In addition to De Niro, Jones, Freeman, and Braff, the film also stars James Marsden, Eddie Griffin, Vincent Spano, Joel Michely, and Kate Katzman.
What do you think of the cast so far? Does it look like something you might want to see? Sound off.