Chris Evans Denies Anxiety Incident At Wizard World A story broke on the internet over the weekend about Captain America star Chris Evans having had an anxiety attack after a fan tried to kiss him at a Wizard World Philly event. Evans was appearing along with other Marvel stars Chris Hemsworth, Tom Hiddleston, Anthony Mackie and Sebastian Stan. Evans has admitted to having anxiety issues while promoting big blockbuster films, so when the story came out his fans believed it and a backlash started to build against whoever the person who tried to kiss him was.
Except it didn't happen. Evans has posted on his twitter account that the incident didn't happen and he has no idea how the rumor got started.
The anger within Evans' fan base has already began to subside with the news that the story was false. But one blogger, saw a deeper problem with the organisation of the show that made such a story believable.
A celebrity shouldn't have to miss a flight or sign until the lights go out because you overbooked everything. Like you always do. I understand that things can run behind but when photos are an hour, or two, or hell even more, late that is a huge problem. When someone misses a photo op by mere seconds because the schedule board isn't updated and everything is late to begin with, that isn't their fault. It's yours. When your talent is saying "Why is everyone yelling?" during a photo op set up, you know you have a problem. I heard fans mention that they were going to miss flights home. I heard a staff member tell someone that they've waited 4 hours, what's 5 more minutes? Really? Are you f-cking kidding me? I even had a friend who when she picked up her photo it was BLACK. There was NOTHING. How did the photographer not notice that when they took the photo? What kind of professional are they? I have no problem waiting a few seconds in order to make sure that another fans photo actually took. I personally know that people came from as far as the UK to attend this convention. And bless the people who came with children. I don't know how they survived this.
She is far from alone.
---
---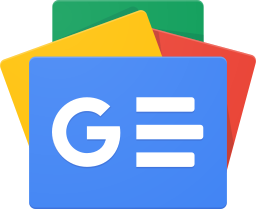 Stay up-to-date and support the site by following Bleeding Cool on Google News today!