Chucky Just Wants to Play in New 'Child's Play' Trailer
The full trailer for Child's Play has been unleashed, and it looks terrifying. This is the stuff of my nightmares. Watch it below, in it you can hear Mark Hamill's Chucky voice for the first time as well.
In the new Child's Play, Mark Hamill will play a sinister entity that has been updated to match today's marketplace concepts of playthings. This time around, Buddi is an "Artificial Intelligence human companion" manufactured by the Kaslan Corp, the world's leading developer of interactive tech products for home and lifestyle. When Karen (Plaza), a single mother, gifts one of the state-of-the-art toys to her son, Andy (Bateman), playtime takes a terrifying turn.
Rising filmmaker Lars Klevberg ("Polaroid") directs from a script by Tyler Burton Smith ("Sleeping Dogs," "Quantum Break" video games) based on the original motion picture. David Katzenberg and Seth Grahame-Smith produce under their KatzSmith Productions banner ("It"). Aaron Schmidt and Chris Ferguson executive produced the project.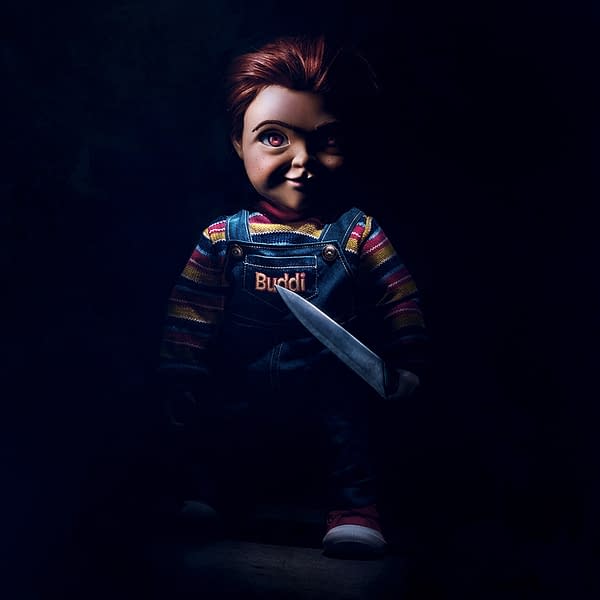 Child's Play will star Aubrey Plaza, Gabriel Bateman, Brian Tyree Henry, Ty Conciglio, Tim Matheson, and David Lewis. Lars Klevberg is directing from a script by Tyler Burton Smith, and the film will feature a score by Emmy-winning composer Bear McCreary.
It hits theaters on June 21.