Godzilla was all over CinemaCon this year. There was a large standee with characters printed against the letters. We have some pictures thanks to roaming photographer Denzel Eslinger.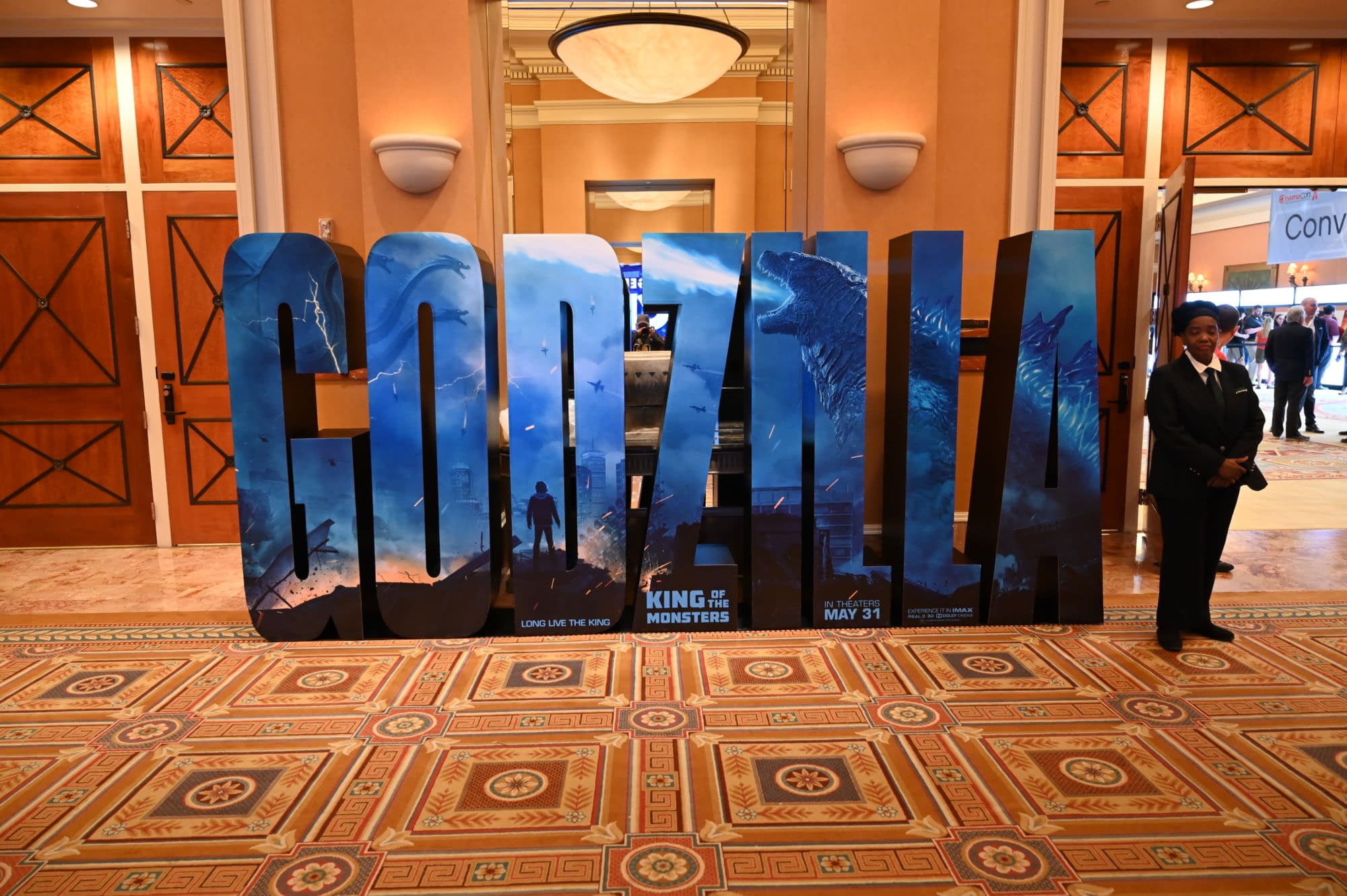 We have a large standee version of the poster with Godzilla using his atomic breath.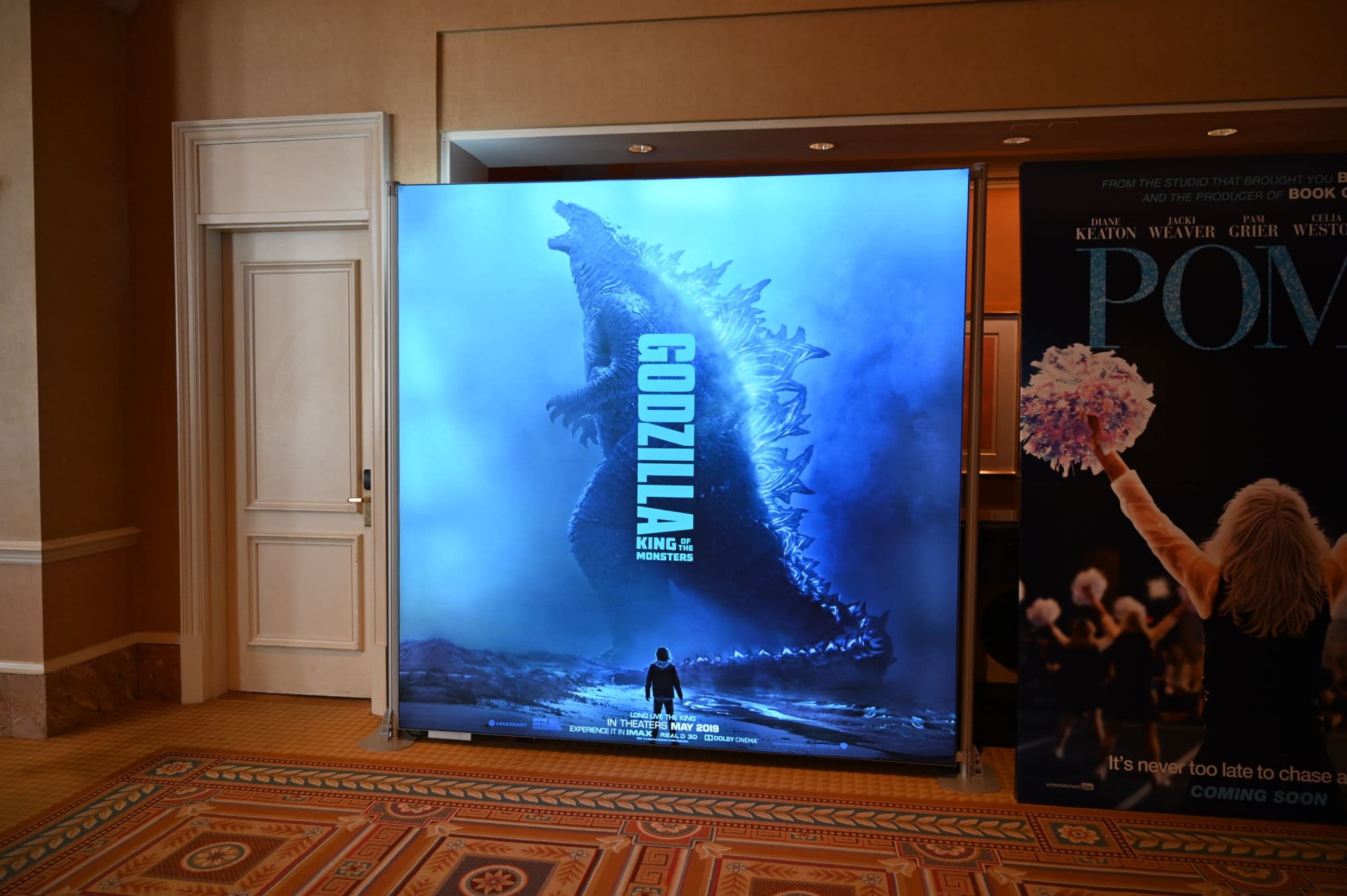 Finally, we have the four colored character posters, which are not new, but lined up together they look really awesome.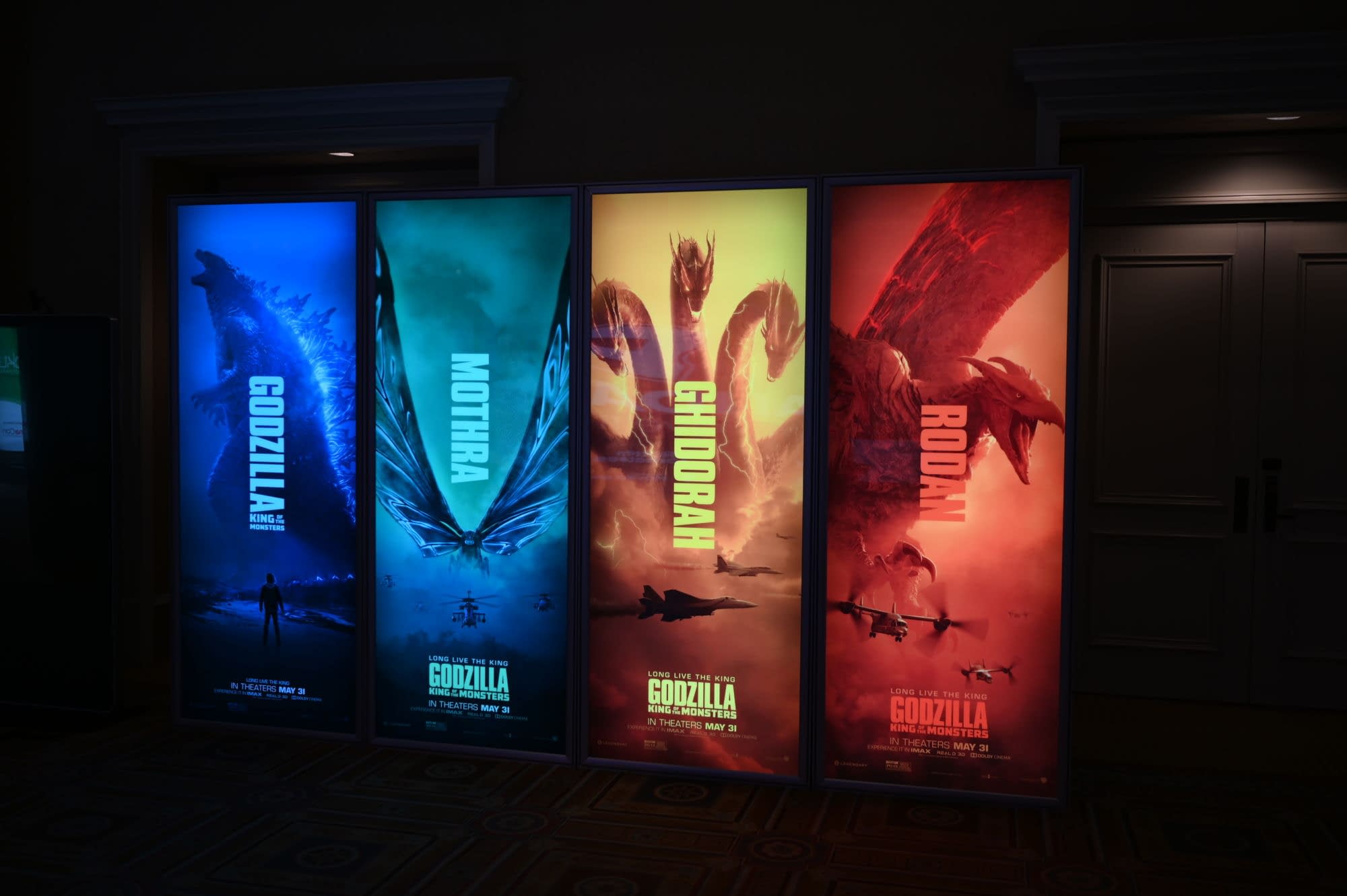 Warner Bros. and Legendary are likely going to be pushing Godzilla: King of the Monsters in the coming weeks.
Summary: The next chapter in Warner Bros. Pictures' and Legendary Pictures' cinematic MonsterVerse: an epic action-adventure that pits Godzilla against some of the most popular monsters in pop culture history.
Godzilla: King of the Monsters, directed by Michael Dougherty, stars Vera Farmiga, Millie Bobby Brown, Bradley Whitford, Kyle Chandler, and Thomas Middleditch.
It's gonna roar into theaters on May 31st, 2019.
Enjoyed this article? Share it!