It wasn't just monsters, pokemon, and superheroes at the Warner Bros. presentation. There were dramas, comedies, thrillers, and a DC/Vertigo adaptation on the horizon. The presentation started off with a first look at the thriller The Good Liar which looks like it's going to be some really cool. We were told over and over again that this is a movie that you cannot spoil for people lest you ruin the entire experience. They brought out star Helen Mirren who declared "I love Netflix but fuck Netflix" to the cheers of theater owners. Warner Bros. remains, as ever, committed to the theater experience. We got the first teaser for the upcoming thriller which also stars Ian McKellen. It's one of those stories where everyone is lying to each other and we have no idea what everyone's motives are. McKellen and Mirren are two of the best actors ever so seeing the two of them in a thriller together? That's something to see this coming year.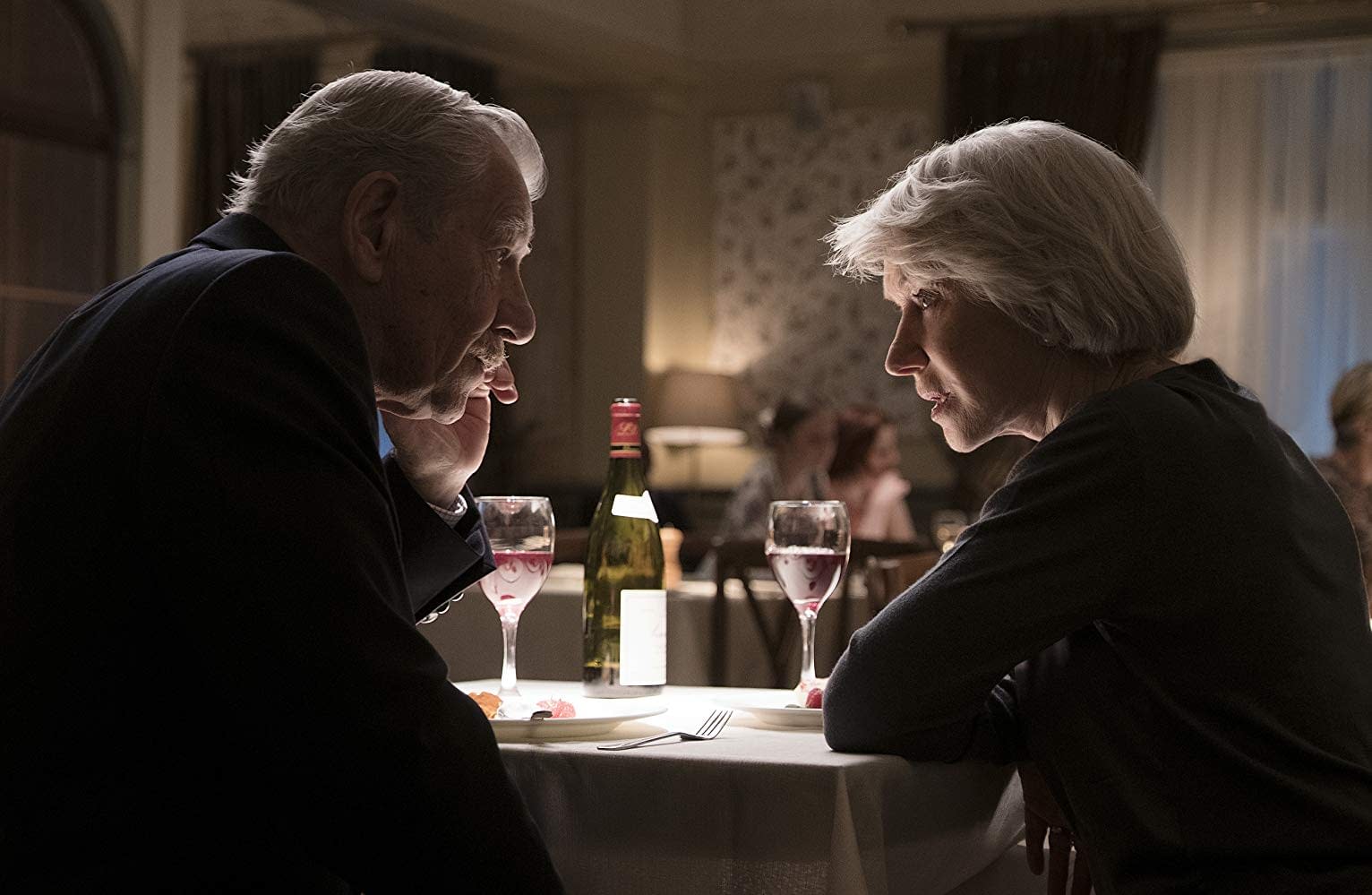 Warner Bros. also showed off some footage for the upcoming young adult adaptation of The Sun is Also a Star follows the story of two young people who are trying to fall in love in one day because her family is going to be deported. It looks to be exactly what you would expect from that sort of genre and fans of that sort of movie will seek it out. Whether or not it can find an audience beyond that will depend largely on what kind of buzz it gets. Warner Bros. is throwing a lot of publicity around the indie Blinded by the Light that they picked up from Sundance earlier this year. It revolves around a young man who finds Bruce Springteens music when he is at a bad time in his life and how it impacts him going forward. It got pretty strong reviews from Sundance though no one who saw the movie on Tuesday night was able to review it. The reasons, according to the rumors, is that the movie is still being tweaked for its wide release.
We got some looks at the animation side of everything. We got some brief shots from the new Scooby Doo animated movie, confirmation that DC Superpets is still happening, and more confirmation that Space Jam 2 is happening but no images or information about it. There wasn't anything mentioned about the LEGO series of movies which isn't that surprising after The LEGO Movie 2: The Second Part performed so badly at the box office.
We got two previews for Melissa McCarthy movies that could not be more different when it comes to tone. The first is Superintelligence which features a sentient AI that has decided it is going to decide the faith of humanity depending on McCarthy's life. The presentation for that movie started of extremely awkwardly. McCarthy and several other cast members came out in crazy outfits with all sorts dancers trying to do a "this is comic-con!" type of bit. It didn't land, at all, though that seemed to be a running theme for a lot of the jokes and set pieces during presentations this year. The footage they showed off didn't look very promising either. Superintellgance looks like another McCarthy comedy that you can skip.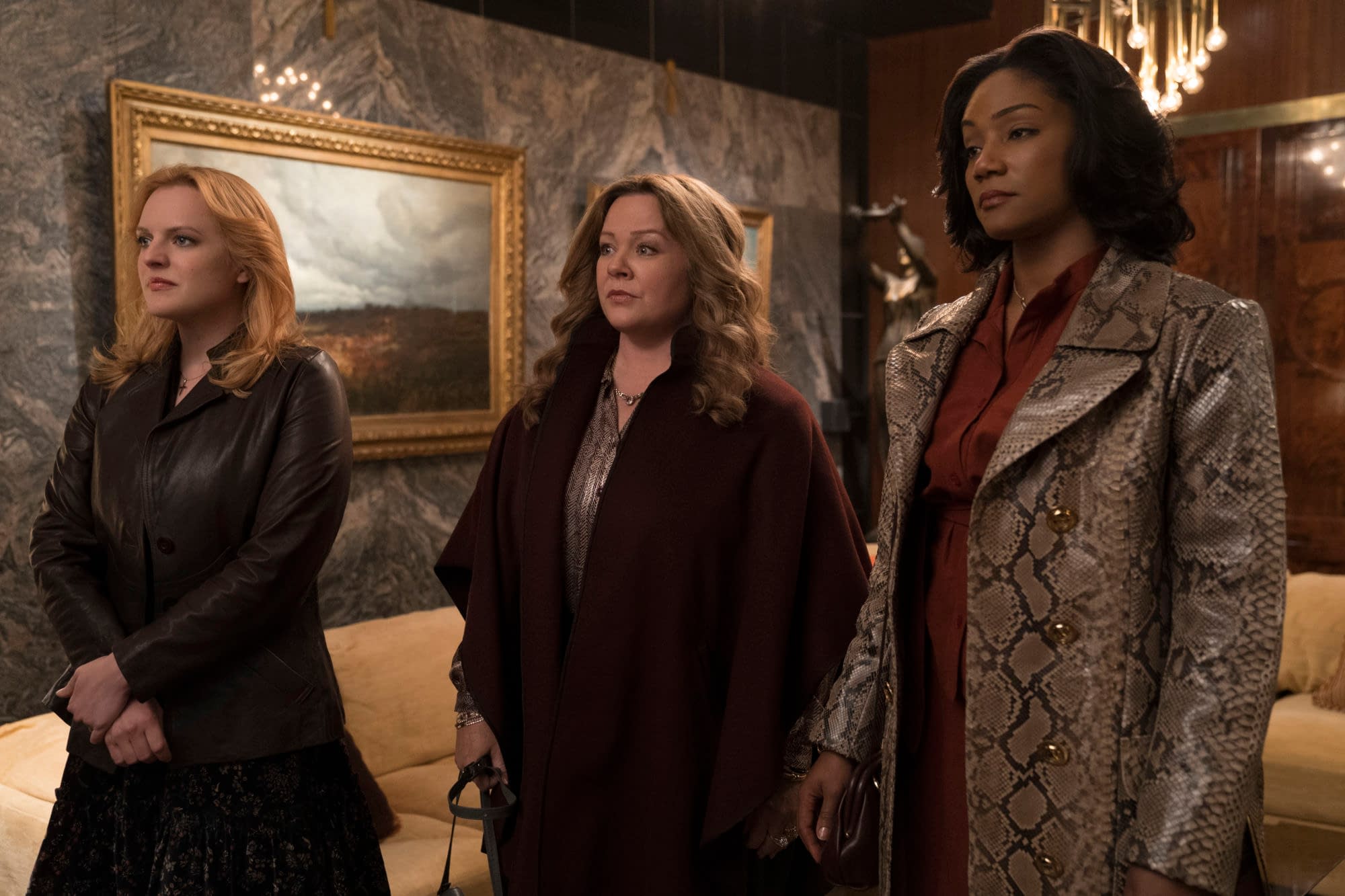 The Kitchen is not only the complete opposite as far as tone but also as far as quality. This is a movie based off of a popular DC/Vertigo comic and follows three wives of mob bosses, played by McCarthy, Tiffany Haddish, and Elizabeth Moss, who takes over the business when their husbands go into prison. This movie might feature two actresses known for comedy roles this movie looks gritty as hell. We see plenty of footage of people looking down on these women and they at one point say that the men see them as something to make babies and that's it. We see McCarthy talking her daughter about using beauty to get people to do what you want. The casting is sure to make people think this movie is going to be one thing but it looks like this production is going to do the graphic novel justice. Director and writer Andrea Berloff said: "This was a chance to portray women in worlds they don't often get the chance to be in."
Finally, there were two more dramas that look like they are fishing for Oscar gold. We have another mob movie with Motherless Brooklyn which follows a cop with Tourettes trying to take down the bad guys. Edward Norton directs and stars though there is a concern that the movie will try to use the Tourettes as a punchline which it certainly isn't. The early footage looks a little cookie cutter as far as mob movies even more so following the much more unique hook of The Kitchen. Finally, we have the The Goldfinch which follows a young man dealing with life after his mother is killed in the Metropolitan Museum. The footage looked about what you would expect for a movie like this but the presentation got off to a weird start with some microphone issues and some weird tension between cast members Finn Wolfhard, Aneurin Barnard, Ansel Elgot, and Oakes Fegley.
Overall, the presentation [aside from weird technical issues] went very well and there are some very interesting movies coming out this year from Warner Bros. to keep an eye on The Good Liar and The Kitchen are without a doubt the two standouts from this part of the presentation. We can hope footage from both comes out soon.
Enjoyed this article? Share it!