Posted in: Movies, Paramount Pictures | Tagged: cinemacon, Mission: Impossible - Dead Reckoning Part One, Paramount Pictures, Teenage Mutant Ninja Turtles: Mutant Mayhem, Transformers: Rise of the Beasts
---
CinemaCon 2023: Paramount Pictures Presentation Liveblog
Paramount Pictures takes the stage for a presentation at CinemaCon to look at its 2023 slate featuring some big movies, and we are here to liveblog it all.
---
The movie industry has descended on Las Vegas for another CinemaCon this week. The annual event brings theater owners and studios to look toward the rest of this year and beyond on the big screen. Seeing the event evolve in a pre and post-pandemic world has been interesting. In 2019, no one at the event was even a little concerned about streaming or same-day streaming releases. By the time the event was able to return in August 2021, the tone had changed drastically, and things have only continued to change. The industry needs to evolve to keep up with the changing times, and it's always interesting to see who is embracing change and who is fighting against it. Almost all of the major studios showed up this year, though some players are missing. It's the last day and this morning we are watching a nice little presentation from Paramount Pictures.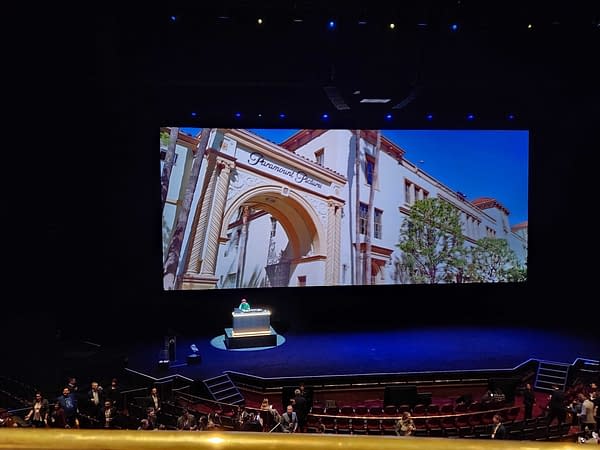 We saw "little" in that this presentation is under two hours long. Last year, Paramount made the decision to screen all of Top Gun: Maverick for the CinemaCon audience and if I were a betting woman, before the schedule for this year came out, I would have sworn Paramount would be screening again this year. However, that isn't the case. The studio already has a couple of movies under its belt for 2023 including Sream VI and Dungeons & Dragons: Honor Among Thieves, but they don't have a ton on the books for the rest of the year. However, the movies they do have are pretty massive swings that need to do well at the box office to get out of the red.
One of those is Teenage Mutant Ninja Turtles: Mutant Mayhem which has been all over this convention and all over the status in the hotel so we know this one will make a showing and this is probably the closest to a big kids movie that Paramount has for this year so they are going to want this one to do well with family and kids who are an interesting demographic to rope in.
The other big one that is all over the convention is Transformers: Rise of the Beasts. While we might have liked Bumblebee here at Bleeding Cool, the box office didn't reflect that, and now Paramount is making another swing to see if this franchise is still viable. Your guess is as good as mine as whether or not this will be any good, but it will make an appearance in this presentation.
Finally, Mission: Impossible – Dead Reckoning (Part One) aka the movie that makes SEO angry. They have been hyping this movie up at CinemaCon for actual years and this was the one I was convinced Paramount would screen for us because Tom Cruise loves this convention. He loves to come out and excitedly tell us how the latest stunt he did in this film nearly got him killed while Christopher McQuarrie stands next to him and also explains the moments when he thinks he might have killed one of the biggest movie stars in the world. It wouldn't be a surprise to see one or both of them here to hype this one up and considering this film is the COVID canary in the coalmine, it would feel a little like closure for all of us to see it released.
We'll be liveblogging all of this below so jump in and let's talk Paramount at CinemaCon!
CinemaCon 2023 Paramount Liveblog
Liveblog will load below after about 20 seconds
---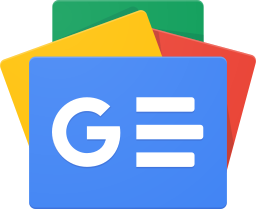 Stay up-to-date and support the site by following Bleeding Cool on Google News today!