CinemaCon: Universal Drops 1st Look At Jurassic World: Dominion & More
Day three of CinemaCon, and we are here for another more in-depth recap of the presentation from the night before. Thank you if you joined us for the liveblog of the presentation, and we hope you'll join us for Paramount Pictures and Lionsgate today. Right now, we have a massive panel from Universal Pictures and Focus Features to go over. This post is just Universal, and Focus Features is right here if you'd like to look at that. There was a lot to go over, so let's get into it. They did have a video of the F9 cast thanking everyone for making the movie hit and failed to take advantage of the opportunity to have Vin Diesel call everyone FaMiLy. Missed opportunity if there ever was one. Oh, and Universal did have an executive show up which was the first time we've seen one in person since MGM.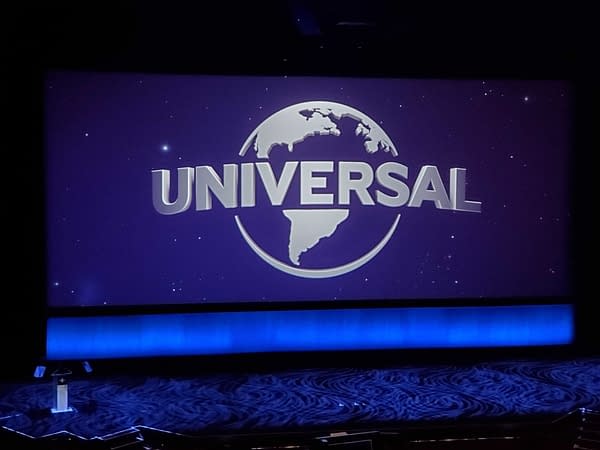 So, first of all, the way the Universal presentation was done was if a movie already has a trailer out, they just released an extended trailer. So we'll do our best to tell you about all the new footage in these trailers, but it can be difficult sometimes to remember what was in a trailer and what wasn't. First out of the gate for Universal was Sing 2. The original Sing was one of those low-key hits that made over $600 million at the worldwide box office on $75 million budget. The sequel is coming out this December, and we got some more story points about it. We very much hope that you like Bono music because he's in this movie and the trailer was to a U2 song.
Next was the extended trailer for Halloween Kills. This is one of those extended cut trailers where it was a little harder to tell what footage was new and what was old because I'm not our own Jeremy Konrad who watched the trailer about a billion times. Universal and Blumhouse have said this movie is coming, and nothing is stopping it, so that's good for fans [and Jeremy Konrad]. The main thing this trailer featured was some new footage of Laure's daughter and granddaughter being stone-cold badasses and a brief look at the return of Tommy Doyle, the kid that Laurie babysat in the original movie.
Next was one of the first look debuts of the presentation. We have a new horror movie directed by Scott Derrickson based on a short story by Joe Hill with Ethan Hawke starring. Hawke has said that he had a thing about not playing bad guys but made an exception for this movie and plays "darkness itself." He is a serial killer who abducts kids and puts them in a room with a black phone that doesn't work. However, this latest kid starts to get phone calls from the victims of the killer. They are teaching him how to escape. Meanwhile, another girl in town is having visions of the boy and his predicament. They both start to have visions of the bodies of the victims, and Hawke is crawling around in the background, just being the creepiest. This movie actually feels much more like something Focus would put out instead of Universal proper. It has an indie feel to it, and the trailer is absolutely terrifying. We only have to wait until January for this one.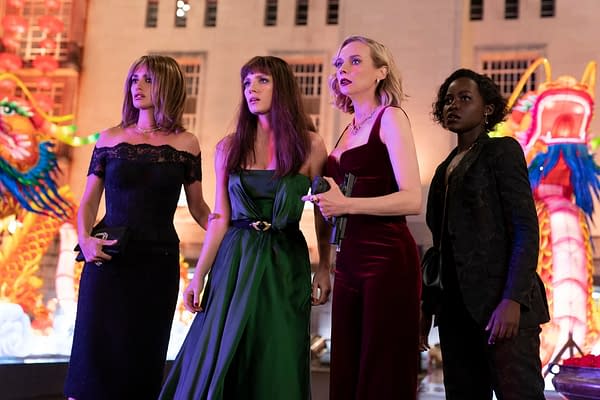 Next, we have The 355 also out in January. This is another movie that had new footage spliced with an existing trailer that I haven't watched in a while. The cast with this one is absolutely fantastic, so it needs a good script and a good director behind the camera. The problem is the person behind the camera is Simon Kinberg, and he whiffed so hard on Dark Phoenix he nearly gave himself a black eye. Maybe this one will be more his speed, but we'll have to see in January. After that, Universal gave us a first look at Marry Me. This is a new romantic comedy featuring All The Trope, but people who see these movies don't mind. Jennifer Lopez is our female lead who plays a pop star who was going to get married on stage at a concert. However, just as the show is about to start, she finds out her partner is cheating. So she goes on stage and picks out Owen Wilson at random in the crowd. Hijinks follow. This one looks kind of cute and is the first time Lopez has sung in a movie since Selena. Look for this one on Valentine's Day.
All right, Universal, what do you have next for me? It turns out it's a Michael Bay movie, and that's all right. Ambulance features two adopted brothers who decide to rob a bank. A cop comes in and kind of messes up the whole thing, so they must take him hostage. However, there is a scuffle, and the cop gets shot but survives. The cop is placed in an ambulance which the two brothers eventually hijack to try and escape. The cops can't just take the ambulance out because they might kill one of their own in the back. It's here; it exists, but using the LAPD in a movie that was shot during the pandemic and thus during Black Lives Matter is an interesting thing to see. It's hard to tell how much if any Bay will glorify them, but it's Bay, he probably will, and that just isn't a great look. Dreamworks shared some very rough footage of The Bad Guys about a gang of talking animals who are, well, bad guys who decide to turn things around and become good guys. The footage wasn't bad, but Dreamworks movies tend to be hit or miss these days. That one reportedly comes in March.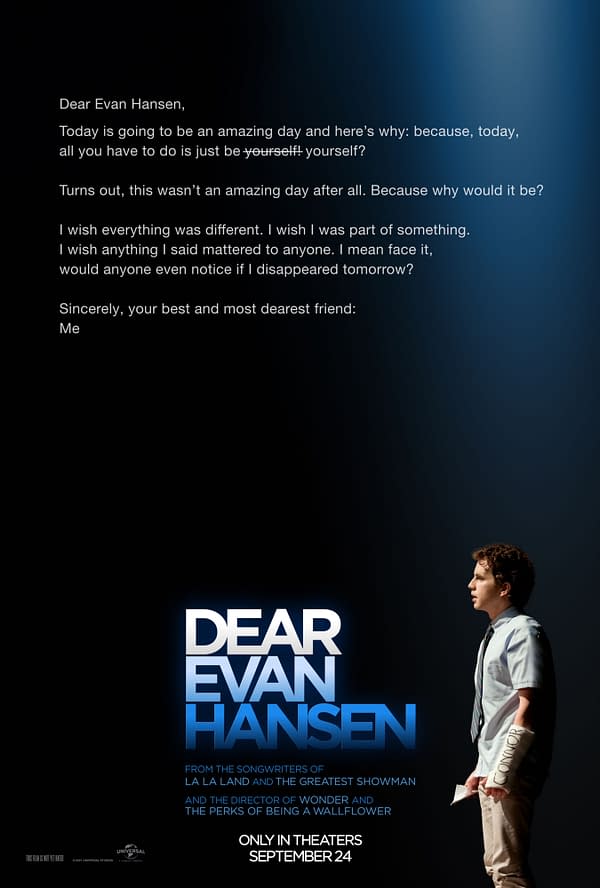 Universal did another extended trailer for Dear Evan Hansen, which is going to be an interesting movie and not just because star Ben Platt does not look like a teenager at all. The stage and the screen are very different and where these things fail tends to be when they fail to take that into account. You don't see a play the same way you watch a movie, just in the sheer way that you don't have an audience to interact with. So how this movie handles that is going to either make or break it. The music is good, the acting will be good, and it'll probably make people cry, so it's almost guaranteed to be at least good. However, that adaptation and whether or not they nail it will be the thing that will either let this movie ascend into greatness or simply staying just good.
Universal took a break to cover their Focus releases for the year, which is getting its own article; this thing is already too long, but they came back to close the show out with some first-look footage from Jurassic World: Dominion. It was new footage buried in a featurette with maybe 90 seconds of actual footage from the movie. They were all extremely brief glimpses, so it's hard to give any sort of detailed write-up. We saw some dinosaurs on a snowy plane; we saw Own chasing some down. We got some shots of the old cast in a couple of different locations, including in a cave that was very Indiana Jones-like. Director Colin Treverrow said this movie would close the Jurassic story and ask, and answer, the question 'what would happen if dinosaurs were among us, would we be safe? The answer is no." There was truly too much going on to get into any real detail about this final look at the movie, but as a critic that didn't like Fallen Kingdom? I'm apprehensive at best about this next outing.