The movie formerly known as God Particle, but which may apparently no longer be about a god particle, and which is now a part of the Cloverfield cinematic universe, has launched a new viral website that answers absolutely none of the questions anyone might have about the movie, according to a report from our fellow blood-themed entertainment website Bloody Disgusting. The viral website consists entirely of an animated image of an encrypted computer error message: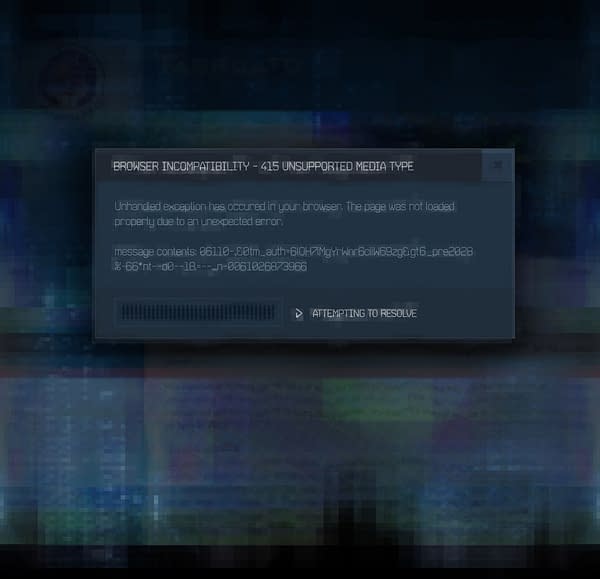 Hmm, wonder if that message can be decoded? Of course it can, and the arch nerds on Reddit are on the case:
Tokyo – January 18 2018: Tagruato has begun development on a revolutionary new energy technology in what Ceo Garo Yoshida called a technological great leap foreward for our planet. This renewable technology will take at least 4 years to complete along with another six years International regulatory bodies to bring the powerful revolutionary energy source by April 18 2028
Untitled Cloverfield Movie is set to hit theaters in April, by which point presumably we'll know what it's actually called. Untitled Cloverfield Movie, or God Particle, or Cloverfield 3, or whatever you want to call it is written by Oren Uziel and Doug Jung, directed by Julius Onah, and stars David Oyelowo, Gugu Mbatha-Raw, Ziyi Zhang, Elizabeth Debicki, Daniel Brühl, and Chris O'Dowd. It's about something, of that we can be sure. If you're still confused, and we can't blame you if you are, Bleeding Cool's Kaitlyn Booth has a decent primer on how this movie came to be here.
Enjoyed this article? Share it!