Spike Lee's New Film Da 5 Bloods Debuts On Netflix June 12th
Spike Lee's new film Da 5 Bloods will debut on Netflix next month. The iconic director made the announcement on his Twitter account today. Lee co-wrote the movie with Danny Bilson, Paul Demeo, and Kevin Willmott. It is his first film for the streaming giant, who he previously worked with on a tv series of his film She's Got to Have It. Da 5 Bloods stars Chadwick Boseman, Jonathan Majors, and Paul Walter Hauser. The film follows four African American war veterans returning to Vietnam to search for their dead squad leader's body and the promise of buried treasure. It will debut on Netflix on June 12th. Along with the announcement, he also debuted the poster for Da 5 Bloods as well. Variety reported the news.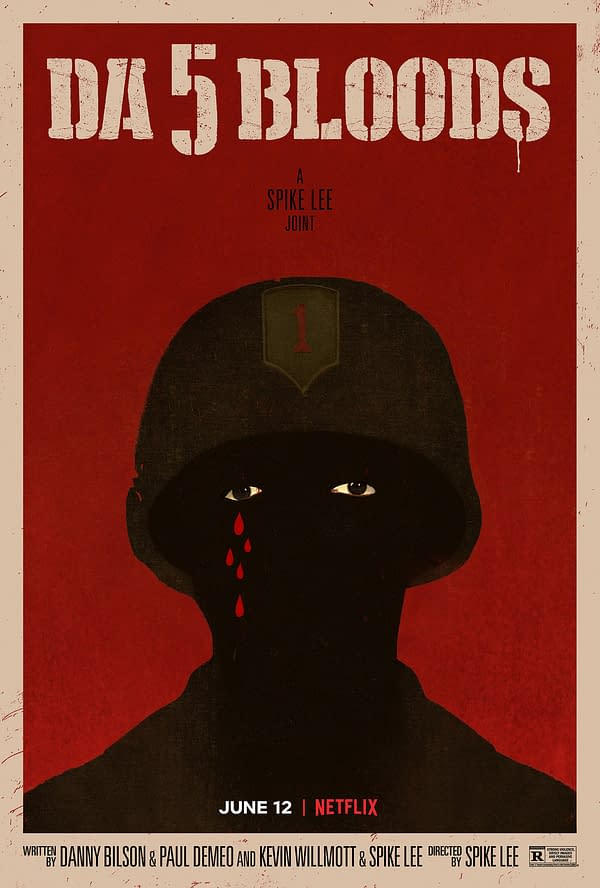 Da 5 Bloods Looks to Continue Lee's Hot Streak
Spike Lee has been on fire as of late. The director's last film, BlacKkKlansman, was a substantial critical and commercial success. It made a star out of John David Washington, and it was nominated for six Academy Awards, including Best Picture, Best Director, and Best Supporting Actor (Adam Driver). Lee won the award for Best Adapted Screenplay. He was also just selected as the first black president of the Cannes Film Festival jury, although we do not know when the festival may take place and in what form this year.
One thing is for sure; Da 5 Bloods has a lot of buzz. One thing everyone respects about Lee is his ability to make any kind of film, even if it is not something necessarily in his wheelhouse. This is one of those cases and sounds like an interesting turn for him. Look for the film to be one of the most-watched movies on Netflix when it drops on June 12th, and don't be surprised if it gets awards attention.