Deadpool 2: Zazie Beetz Would Love a Domino Origin Movie
While people were expecting Zazie Beetz as Domino to stand out in Deadpool 2, no one was expecting her to be the breakout character the movie or steal every single scene that she's in. The movie even found a way to take Domino's powers extremely cinematic, which is a little surprising. "Luck", as the movie is helpful to point out, doesn't seem like it would be super power. We don't know that much about her, but we do find out one small detail about her. In an interview with CBR Beetz talked about wanting to explore where Domino came from in an origin film.
"I would love to see an origin story. I would like to see where Domino came from, because it is kind of a dark and interesting background," Beetz said. "With her luck, she doesn't really have to worry if things are going to go her way or not, because they just do. Which I think lends itself to a lightheartedness and a light-footedness in everything."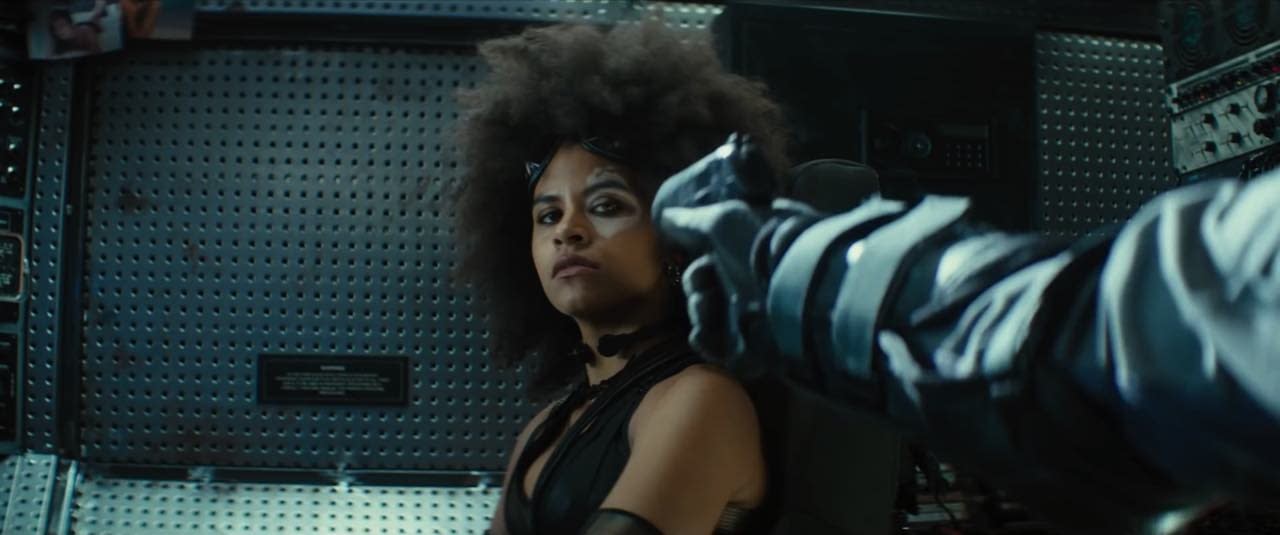 Domino was first introduced in X-Force #8 in March of 1992. Her backstory, in the comics, is that she was part of a secret government experiment to create the perfect soldier. She was the only one to survive the experiments but they deemed her a "failure" because her powers of "luck" wasn't what they wanted. We don't know how much (if anything) of that is part of Domino's history in the movie, but Beetz seems to think her past is very dark and the way her powers present would make for a good juxtaposition.
"I think it can also lend itself to, [she] kind of doesn't really care about anything at all, because she doesn't have to… that was sort of an interesting place to explore," Beetz said in regards to Domino's origins. "Also, her past is really dark, and I think she sort of has to let go of a bunch of stuff. Things work out. That is fun — it lightens when things go super-dark."
Considering that everyone walking out of Deadpool 2 seems to agree that Domino is a badass and Fox could use a woman of color as a lead in their superhero movies, it wouldn't be that surprising if this came to be. Or if we got some sort of Domino spinoff where we get to see her backstory as a flashback.
Summary(?): After surviving a near fatal bovine attack, a disfigured cafeteria chef (Wade Wilson) struggles to fulfill his dream of becoming Mayberry's hottest bartender while also learning to cope with his lost sense of taste. Searching to regain his spice for life, as well as a flux capacitor, Wade must battle ninjas, the yakuza, and a pack of sexually aggressive canines, as he journeys around the world to discover the importance of family, friendship, and flavor – finding a new taste for adventure and earning the coveted coffee mug title of World's Best Lover.
Deadpool 2, directed by David Leitch, stars Ryan Reynolds, Morena Baccarin, T.J. Miller, Josh Brolin, Brianna Hildebrand, and Zazie Beetz. It's out now.