After the multitude of dollars made by The House of Mouse on their film franchise based on a piratical ride, it seemed likely another attraction themed movie was only a matter of time. (Shh, yes, we remember The Haunted Mansion with Eddie Murphy, but not for lack of trying) Two years ago it was announced that Disney was going to be making a Jungle Cruise film, based around the Disneyland ride. Dwayne The Rock Johnson was announced almost immediately as the star, but additional information had been hard to comeby until today.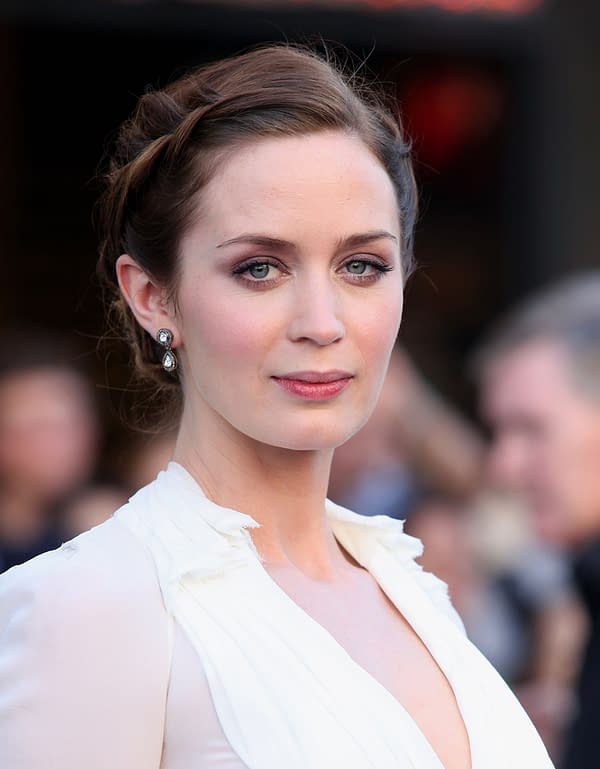 Variety reports that a source has confirmed to them that Emily Blunt will be joining The Rock in a staring role. No stranger to Disney at this point, Emily just finished production on the upcoming Mary Poppins sequel Mary Poppins Returns as well as the Into The Woods version produced by Disney.
Jaume Collet-Serra is directing, Oscar nominee Michael Green (Logan) wrote the most recent version of the script. Apparently The Jungle Cruise script is taking a lot of cues from the classic film The African Queen, using it as a base for much of the interplay between the leads.
We'll let you know once more information about the project is cemented, like a release date/etc.
If there isn't a backside of water joke somewhere in the film, I am gonna be so mad.
Enjoyed this article? Share it!