Do Yeoh & Quan's Golden Globe Wins Make for Hollywood Success Stories?
Does Asian actors Michelle Yeoh & Ke Huy Quan's Golden Globe wins for Everything Everywhere All at Once make them Hollywood success stories?
---
The path for Asian actors to become Hollywood success stories is a long and complicated one as most of the international top talent for the longest time since the days of Bruce Lee were seen as novelties and solely vehicles for martial arts action. The career journeys of Michelle Yeoh and Ke Huy Quan are quite different, but both won at the 2023 Golden Globe Awards for A24's Everything Everywhere All at Once. For Yeoh, it was for Best Actress in a Motion Picture – Musical or Comedy, and Quan won the general Best Supporting Actor in a Film. While the Hollywood Foreign Press is still on the road to repairing its tarnished image, its recognition of the actors provides a bold first step toward mainstream acceptance of their careers. It may not necessarily translate to Oscar success, but it helps perpetuate the buzz for the 2022 film to continue to bolster the careers of its stars.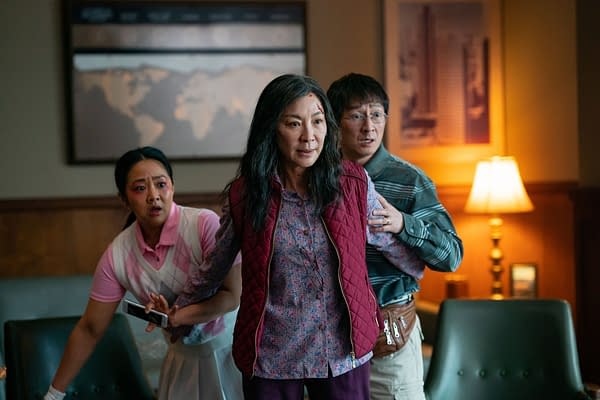 How Yeoh and Quan Are Part of Evolving the Asian Actor Beyond Martial Arts Specialists
While Everything Everywhere was one of the most unique cinematic experiences, its success was a testament to the talent involved and the potential the actors always had but didn't necessarily have the opportunity to showcase. Yeoh's long established herself as an action staple but ran into the hurdle of mainstream acceptance of her Asian contemporaries. Other crossover stars like Jet Li, Chow Yun-Fat, and even Jackie Chan could never graduate beyond action typecasting. Even the martial arts epic in Ang Lee's Crouching Tiger, Hidden Dragon, didn't translate much follow-up success for its core cast, including Yun-Fat and Yeoh. Zhang Ziyi occasionally takes on American projects but is largely still predominantly acts in Hong Kong. It surprised me her most recent American film appearances were in 2018's The Cloverfield Paradox and 2019's Godzilla: King of the Monsters.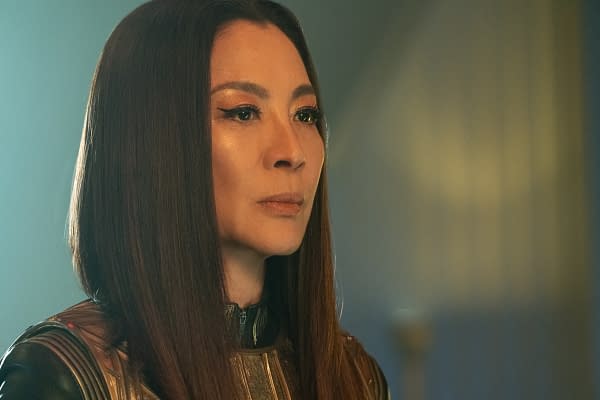 As far as Yeoh's career, she reunited with Ziyi for 2005's Memoirs of a Geisha while acting more in supporting roles throughout the 2000s, including appearances in the third and final Stephen Sommers Mummy film in Tomb of the Dragon Emperor with Li in 2008. While she wasn't as active in the early 2010s, she landed roles in Netflix's Marco Polo and Crouching Tiger sequel in Sword of Destiny, reprising her role as Yu Shu Lien. Yeoh's profile elevated significantly in the past five years with her MCU cameo in Guardians of the Galaxy Vol 2 and her starring role in 2018's Crazy Rich Asians. From there, everything became gravy with leading roles on Star Trek: Discovery, her second MCU appearance and character in 2021's Shang-Chi, and a starring role in Netflix's The Witcher: Blood Origin. I would be remiss to say that many Asian actors have benefitted since the Jon Chu Warner Bros film.
While Yeoh never really went away, it's safe to say she doesn't have to fight for the quality parts as much as she used to. With Quan, the actor forever embraces his breakout debut role in 1984's Indiana Jones and the Temple of Doom as Short Round. Following his equally iconic role as Data in 1985's The Goonies, Quan largely found success on film and TV in supporting roles, most notably in the TV series Nothing Is Easy, Head of the Class, and the movie Encino Man. The actor went to study filmmaking before finding himself back in front of the camera on a couple of occasions in 2002's Second Time Around and 2021's Finding 'Ohana before landing the memorable role in Everything Everywhere.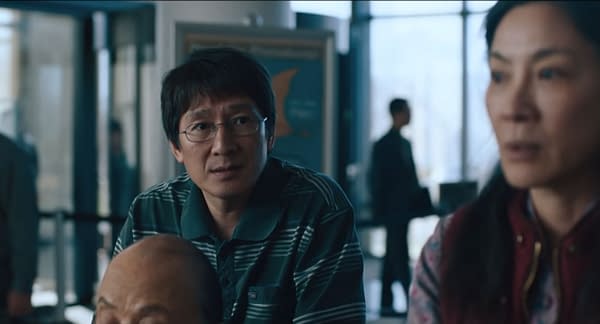 Prior to Quan's Golden Globes win, he was announced to join the cast of the Disney+ MCU series Loki, reunited with Yeoh for the Disney+ fantasy action-comedy series American Born Chinese, and the Russos' Electric Slate. When it comes to the body of his work, Quan's mostly worked on American projects save for 1987's Japanese film Passenger: Sugisarishi Hibi and 1997's Red Pirate. It will be interesting to see if Hollywood allows him to be the leading man he was never allowed to be when he started.