Dracula To Single-Handedly Keep Vampire Trend Hot As Subject Of Two New Movies Linda Ge writes for Bleeding Cool.
Is Hollywood capable of moving a project into production without a rival breathing down its neck? Perhaps they enjoy the fire that direct competition lights under their asses, because it seems to keep happening.
There were two Sherlock Holmes at one point (only the Robert Downey, Jr version made it to theaters while Sacha Baron Cohen and Will Farrell were left out in the cold) and two Marilyn Monroe biopics (hello Michelle Williams, sorry Naomi Watts) and who doesn't know about the epic showdown happening right now between Relativity Media and Universal Pictures with their battling Snow White movies?
And there's even more in development, with three rival Jeff Buckley biopics currently in various stages of planning and two Princess Diana movies gearing up (let's hope Naomi Watts actually gets to see this one through), two romantic triangle tales involving 19th Century artist muse Effie Gray, even two biopics on famous violinist/composer Vivaldi.
Another character joins their ranks today: Bram Stoker's most iconic of all vampires, Dracula.
Vulture's Warner Bros spies have reported that the studio is talking to Russell Crowe about taking the lead role in Dracula tale Harker, which retells the vampire story from the POV of Jonathan Harker, traditionally a mild-mannered lawyer but retold here as an investigator with Scotland Yard checking out the bloodsucker's many murders. Jaume Collet-Serra, who the studio had set to direct Akira, has become attached to the film since that high-risk remake went on hold over budget concerns.
Whether Crowe will become a vampire hunter for the studio is still in question as well, because as we know, the guy's hot right now and has his pick of projects. The sometimes prickly Aussie actor has been refreshingly candid about it all on his Twitter, directly confirming or denying the various rumors floating around when fans ask. Tally so far: It's a no on Robocop and a maybe on Darren Aronofsky's Noah.
Meanwhile, Universal Pictures, never one to back down from a potential rivalry, got wind of Harker and wasted no time in announcing that they, too, are still in the Dracula business. Deadline reports the studio has revived and is negotiating with Gary Shore to direct Dracula: Year Zero, the Alex Proyas–Sam Worthington origin tale that had stalled sometime in 2010.
Proyas left to do Paradise Lost, which just went from delayed to dead too (ouch) and Worthington is no longer on board either, but Matt Sazama & Burk Sharpless have turned in a new version of the screenplay that the studio is apparently happy with.
Looks like we may be moving on from the Battle of the Snow Whites to the Battle of the Draculas, unless someone blinks and one project gets staked. Ha.
---
---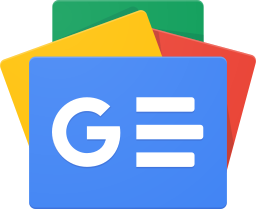 Stay up-to-date and support the site by following Bleeding Cool on Google News today!