Ever since Frozen came out in 2014 people have been wondering if this was going to be the time that Disney finally pulled the trigger and gave one of their princesses a girlfriend. Now that Frozen 2 has come out we now see that the time for Elsa getting a girlfriend is not now which is a bit of a shame. For now, we only have subtext and the feelings of the people involved. One of the people involved with this new movie is Evan Rachel Wood who is voicing Anna and Elsa's mother. Wood, who came out as bisexual eight years ago and has been an advocate for LGBTQ+ rights, was asked whether or not we would see a queer Disney character in our lifetime. She replied, to Variety, that she's not entirely sure that we don't already have one citing Mulan as a specific example.
"I'm still not convinced that we haven't already with Mulan and Hercules. Honestly, Mulan is still up for debate. I think there's a little bi-energy going on there."
Mulan is coming back to the big screen early next year in a new live-action remake. We've gotten a trailer, that got some pretty positive feedback, and now we have a new international poster from IMP Awards.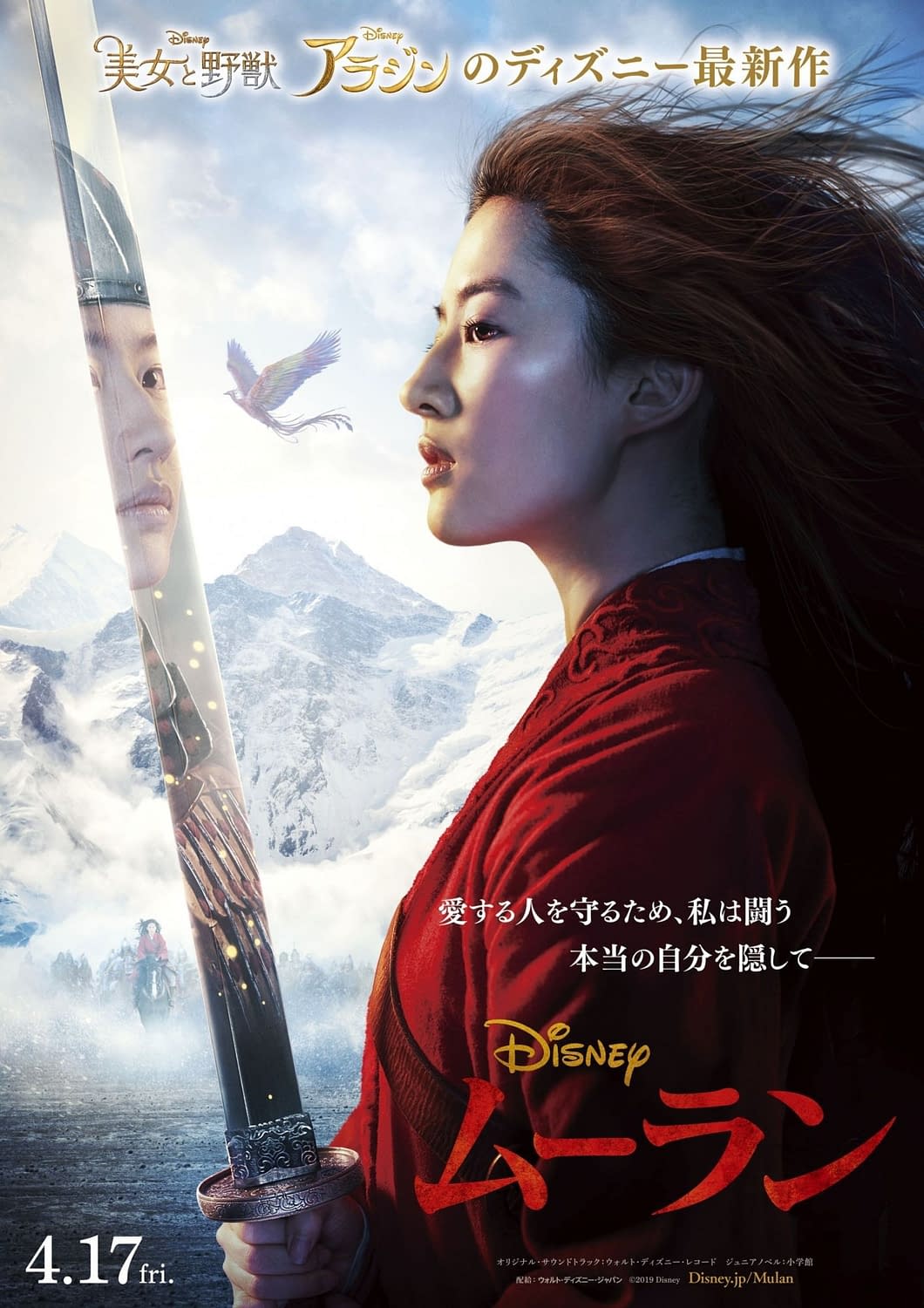 Disney hasn't talked that much about Mulan yet since they still have a Star Wars movie to promote but the marketing for this next entry in the live-action remake category should start getting some more attention toward the beginning of the year.
A young Chinese maiden disguises herself as a male warrior in order to save her father. A live-action feature film based on Disney's 'Mulan.'
Mulan, directed by Niki Caro, stars Liu Yifei, Donnie Yen, Jet Li, Utkarsh Ambudkar, Yoson An, Xana Tang, Jason Scott Lee, and Ron Yuan. It will be released on March 27th, 2020.
Enjoyed this article? Share it!