"Fantasy Island" Hits Digital April 14th, Blu-ray on May 12th
Fantasy Island, the Blumhouse reimagining of the classic television series, will hit digital platforms on April 14th, and Blu-ray/DVD on Mat 12th. Included with the disc are both the theatrical and unrated editions of the film, along with deleted scenes and a cast and filmmaker commentary for the unrated version of the film.
I didn't get to see this one while it was still in theaters, although i really wanted to. I thought it looked like a ton of fun, even though I have heard mixed things. Solid cast, and Blumhouse doesn't usually steer me wrong, so I will be picking this up. Check out the Blu-ray cover and details below: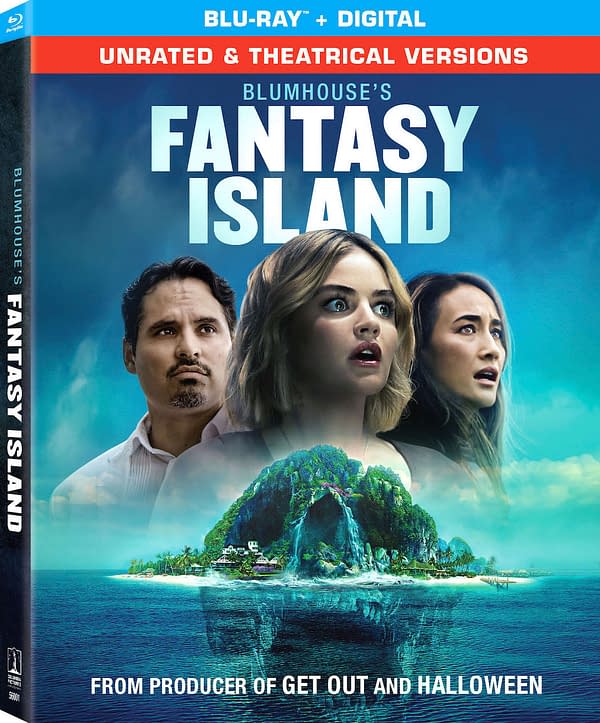 In Blumhouse's FANTASY ISLAND, the enigmatic Mr. Roarke (Michael Peña) makes the secret dreams of his lucky guests come true at a luxurious but remote tropical resort. But when the fantasies turn into nightmares, the guests have to solve the island's mystery in order to escape with their lives.
Directed by Jeff Wadlow, Blumhouse's FANTASY ISLAND is written by Jeff Wadlow & Chris Roach & Jillian Jacobs and is produced by Jason Blum, Marc Toberoff and Jeff Wadlow.
BLU-RAY, DVD AND DIGITAL BONUS MATERIALS
Deleted Scenes
Unrated and theatrical versions of the movie included
Unrated Director and Cast Commentary: Audio commentary by Director Jeff Wadlow and Cast (Unrated Version Only)