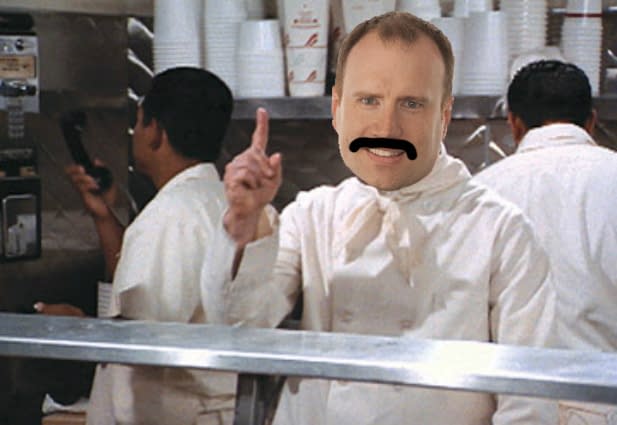 Marvel and Sony may have come to an agreement to bring Spider-Man into the MCU, but the two sides have had trouble in recent weeks agreeing on just about anything else. Will the Spider-Man spinoffs being made by Sony take place in the Marvel Cinematic Universe? Amy Pascal says yes. Kevin Feige says no. Amy Pascal says, well, kind of.
But when it comes to whether Spider-Man himself will be appearing in those spinoffs, Feige was perfectly clear at last night's Spider-Man: Homecoming premiere, as captured in this video from Variety:
Will Spider-Man appear in the new "Venom" movie? We asked @Marvel Studios' Kevin Feige | #SpiderManHomecoming Premiere pic.twitter.com/rRA8J8DKPG

— Variety (@Variety) June 29, 2017
"No," said Feige of Spider-Man appearing in the film. "No, I think the folks there are making a great 'Venom' movie and I don't know much about it, but I know they're off to a good start with Tom Hardy."
Cold.
Spider-Man: Homecoming is in theaters for all of us non-Hollywood-elite types next week.
Enjoyed this article? Share it!