Posted in: Film Promo, Movies, TV | Tagged: battlestar galactica, bsg, news, obituary, richard hatch
---
Updated: Richard Hatch, Star Of Battlestar Galactica, Dies At 71
Update 9:03PM PST –
We've added a new article with a roundup of social media reactions to the news from friends and castmates, you can read it here.
Update 5:47PM PST –
The Hatch family has released a statement:
February 7, 2017 — Paul Hatch, on behalf of the Hatch family and friends is sad to confirm the passing of his beloved father Richard Lawrence Hatch, who passed away in Los Angeles, California this afternoon.

He died peacefully with his family and friends at his side after a battle with pancreatic cancer.

Richard was well known to legions of fans for his roles as Captain Apollo in the original Battlestar Galactica television series and also as Tom Zarek in the 2003 remake of the series.

Born May 21, 1945 in Santa Monica, Richard was an actor, writer, and producer best known for his role as Captain Apollo in the original Battlestar Galactica television series, and also as Tom Zarek in the 2003 remake of Battlestar Galactica.

After beginning his career in Off Broadway theatre, in 1970 he joined the cast of All My Children and then went on to become a fixture as a guest star on numerous hit TV series and movie for television, eventually replacing Michael Douglas as Karl Malden's partner in the Streets of San Francisco.

In 1978 his starring role in Battlestar Galactica brought him worldwide recognition as well as a Golden Globe nomination.

In spite of significant roles in other series and motion pictures over the following decades, his connection with the original Battlestar as well as the remake, created an international following among science fiction fans. While continuing his acting career Richard was a popular figure at Comic Book conventions, science fiction forums and even hosted his own cruise ship events.

Further information on memorial services and tributes can be found at RichardHatch.com
Golden Globe nominated actor Richard Hatch, whose career spanned nearly a half-century, today passed into eternity while surrounded by family and friends after an extended illness. Best known as Captain Apollo in the 1978 original Battlestar Galactica, and then as Tom Zarek in the 2003 re-imagined version, His career started with a stint on All My Children in 1971 as Philip Brent, and put in appearances on series ranging from Hawaii Five-O to The Streets of San Francisco to Baywatch. In more recent years Richard has been featured in a range of independent productions.
In the decades after the original Battlestar Galactica, he had gone on to write a number of novels in the same universe and developed a short film, Battlestar Galactica: The Second Coming. Original BSG series actors John Colicos (Baltar), Terry Carter (Col. Tigh) and Jack Stauffer (Bojay) appeared in the trailer alongside Hatch. His various projects were an effort to keep the interest around the franchise alive and to try to convince Universal to revisit the series.
Richard hadn't intended to wind up as an actor, he'd often said that it wasn't something that had occurred to him because he was too shy and insecure. His dream before he discovered the stage was to become an Olympic pole vaulter. When an English class was overbooked in college, he wound up enrolling in an oral interpretation class instead. "It turned out to be my worst nightmare, because I had to get up in front of people and read." he says, laughing. "I found myself flunking the course because I would choke up. I could hardly open my mouth." Over time he managed to overcome his fears, and now helps new actors by offering acting workshops in the Los Angeles area as well as during his annual convention circuit. His classes were lauded for their ability to bring new actors out of their shells, and for helping tune skills of more experienced performers. One reviewer commented about Richard and his workshop:
Richard Hatch is a man of many gifts, not the least of which is uncanny insight into an actor's true potential and how we get in our own way and block that potential. Richard is both very tough and very compassionate. In just six months of working together, Richard has coaxed performances out of me that I never would have dreamed possible.
Even though it'd now been nearly eight years since the ending of the re-imagined Galactica series, he had continued to host annual Battlestar Galactica panels at the San Diego Comic-Con and DragonCon, where fans would listen to his stories of the series, and of his continued enthusiasm and encouragement for its future.
Richard is survived by a son, Paul.
So say we all.
---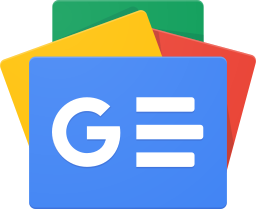 Stay up-to-date and support the site by following Bleeding Cool on Google News today!