Disney has a lot of movies coming out this year, but one of them that we've heard almost nothing about is Christopher Robin, the Winnie the Pooh reboot. Disney decided it was time to remind us that this movie is coming out this year, posting this teaser poster and an announcement that we would see the first teaser trailer tomorrow.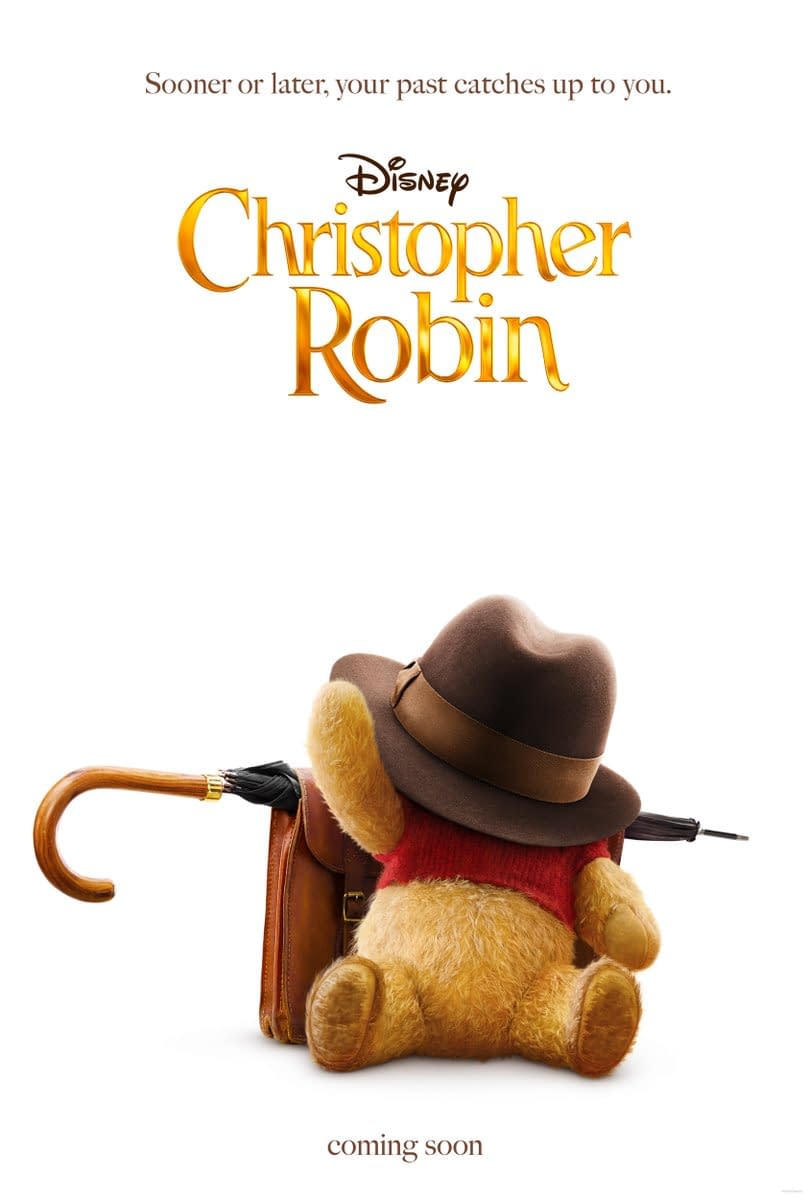 A quick look at the cast list reveals a list of very talented celebrities to voice the various characters we all grew up on. The Disney live-action remakes have been hitting them out of the park thus far, so it stands to reason that they're expecting this one to hit big too.
Working-class family man Christopher Robin encounters his childhood friend Winnie-the-Pooh, who helps him to rediscover the joys of life.
Christopher Robin, directed by Marc Foster, stars Ewan McGregor, Hayley Atwell, Jim Cummings, Chris O'Dowd, Toby Jones, Peter Capaldi, and Brad Garrett. It will be released on August 3rd.

https://twitter.com/Disney/status/970705531915583488
Enjoyed this article? Share it!