It seems that the social media embargo for the live-action remake of Dumbo has come down. It's probably a smart move on the part of Disney since there isn't a ton of buzz for this movie. They must also be confident that they have a good movie and it seems that they are [more or less] correct. The word from the critics who have seen the movie are saying that it's good and possibly up there as far as the Disney remakes go. This is a good thing since the Beauty and the Beast remake, while a commercial success, left a bad taste in the mouth of some critics.
What I think it has going for it most is it's not simply a live action remake. The animated original is an hour long and light on humans. This has people like Danny DeVito and Michael Keaton playing over-the-top, and plenty of other characters. #Dumbo

— Chris E. Hayner (@ChrisHayner) March 12, 2019
And whew. The production design is flat-out incredible. I want to visit this world. All of it. #Dumbo

— Chris E. Hayner (@ChrisHayner) March 12, 2019
#Dumbo has a blessedly surprising pro-animal rights agenda wrapped in a subtle, rebellious meta-commentary on a band of outsiders shaking up a corporate establishment. Its aesthetic design is dazzling, gorgeous & meticulous. The CG elephant is absolutely adorable. pic.twitter.com/hN0gjHUiv4

— Courtney Howard (@Lulamaybelle) March 12, 2019
I know I don't sound too enthused about this movie but it was enjoyable, and it is certainly worlds better than Beauty and the Beast and Mary Poppins Returns. For reference, the only Disney live action remakes I liked were Jungle Book and Cinderella.

— Peter Sciretta (@slashfilm) March 12, 2019
The reimagining of #Dumbo in Disney's live-action lexicon soars higher than audiences will expect with its universal storyline, relevant theming, and the adorably rendered CGI-ed elephant that will warm even the coldest of undead hearts.

— Sarah Musnicky (@sarahmusnicky) March 12, 2019
#DUMBO soars. My favorite live-action Disney remake yet! From the gorgeous blend of goth and whimsy to the sequence in which Dumbo replaces his trunk with a 32 inch machete and has an affair with a bored housewife, the Tim Burton we know and love is FINALLY back in full force🐘❤️

— ben mekler (@benmekler) March 12, 2019
DIsney is also continuing the parade of posters for this movie. This time we have one from IMAX and another that appeared on IMP Awards.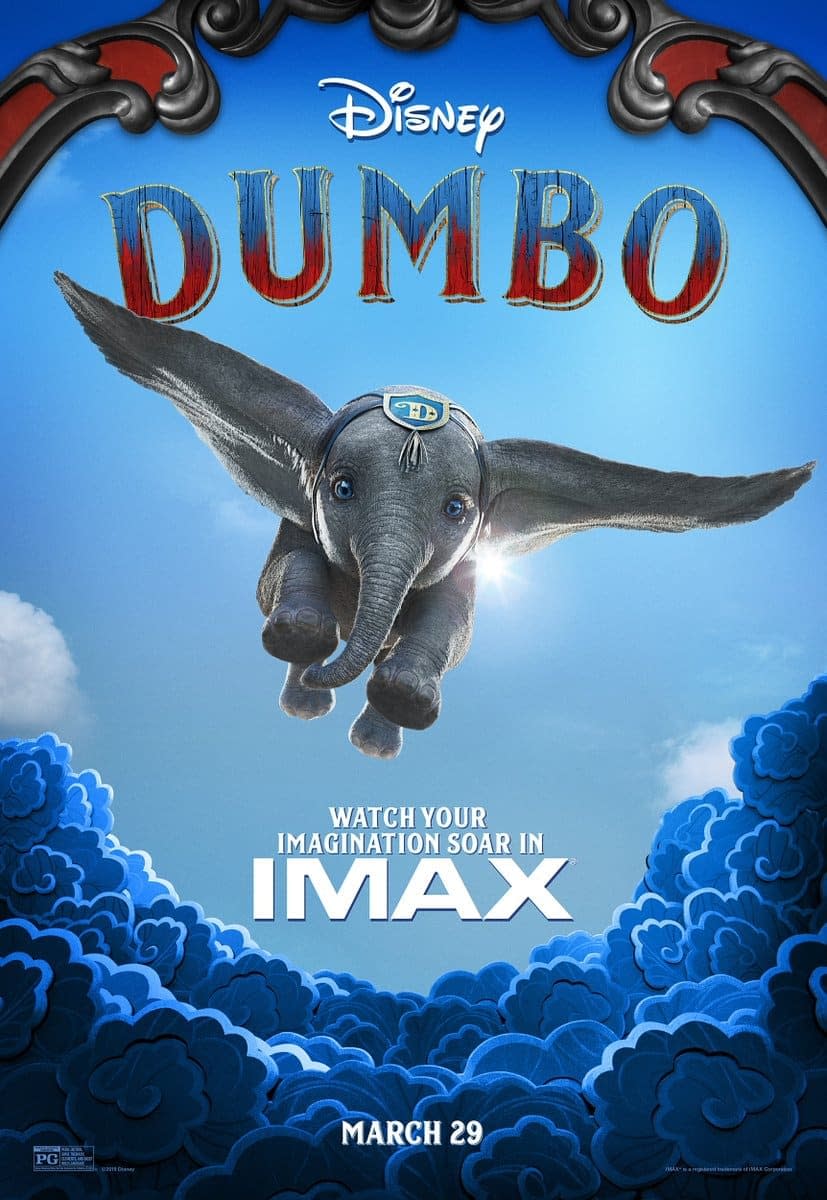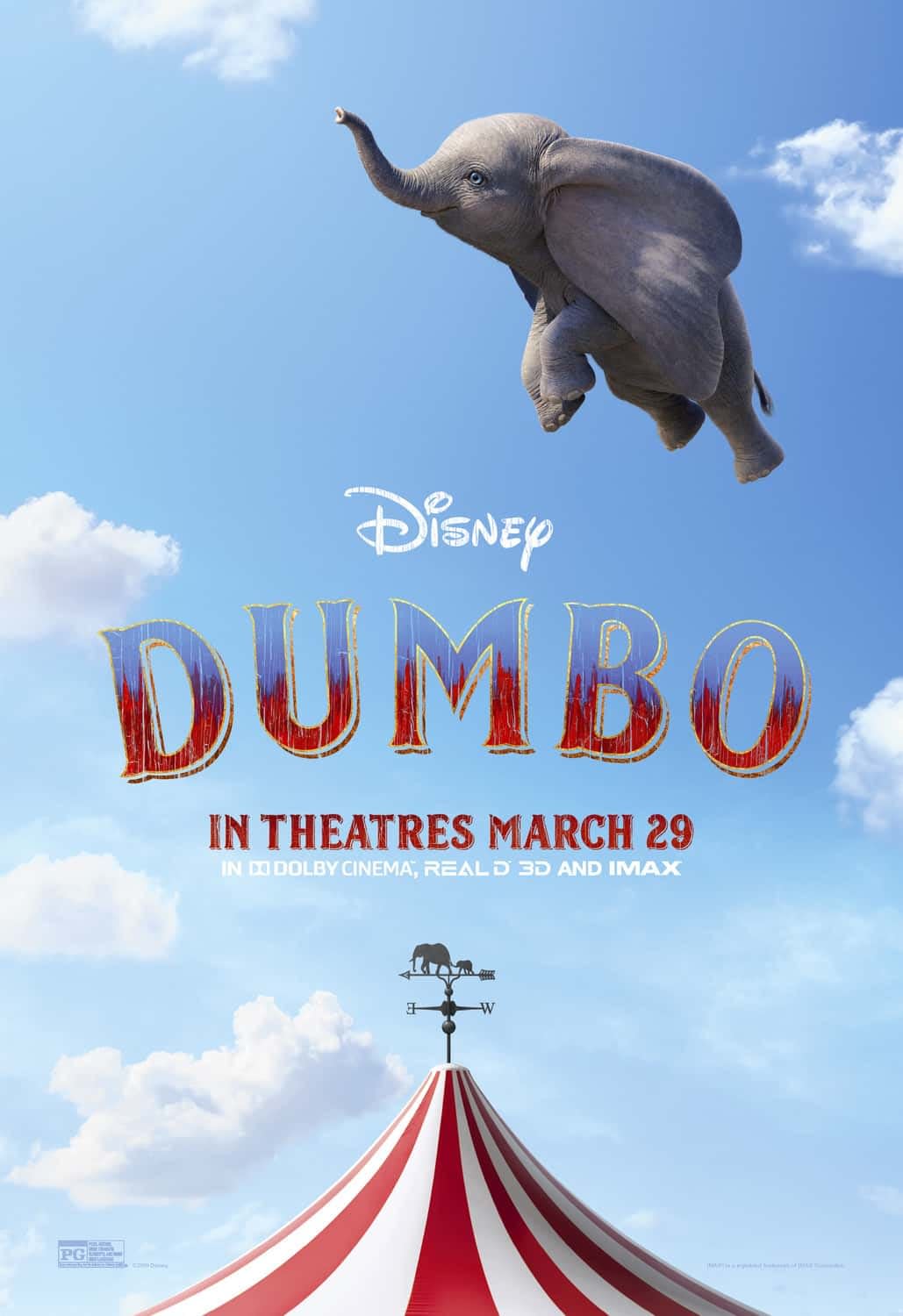 The early critical buzz is likely going to go a long way to generate some buzz for this movie. At the moment it does appear that the full review embargo is still up so look for that to drop in the coming weeks before the release later this month.
Summary: A young elephant, whose oversized ears enable him to fly, helps save a struggling circus, but when the circus plans a new venture, Dumbo and his friends discover dark secrets beneath its shiny veneer.
Dumbo, directed by Tim Burton, stars Colin Farrell, Nico Parker, Finley Hobbins, Michael Keaton, Danny DeVito, and Eva Green. It will be released on March 29th, 2019.
Enjoyed this article? Share it!