Posted in: Movies, Searchlight | Tagged: disney, poor things, searchlight
---
First Teaser And Images For Searchlight's Poor Things
The first teaser and images for Searchlight's Poor Things has been released. The film is directed by Yorgos Lanthimos and stars Emma Stone, Mark Ruffalo, and Willem Dafoe.
---
As we head into the summer, what the fall season will look like is starting to take shape. The festival and awards season always means that we get to see some really weird and fun things from studios like A24, NEON, Focus Features, and in the case of Poor Things, Searchlight. Today, the studio dropped a brief teaser for the new film from director Yorgos Lanthimos which stars Emma Stone. The summary seems to imply that this is a twist on the Frankenstein story, which should be fun since it is often misunderstood by people who haven't actually read the novel. So far, the cinematography, set, and costume design in the brief moments of the film we see in this teaser look like interesting, so hopefully, more of this one will drop soon.
Poor Things: Summary, Cast List, Release Date
From filmmaker Yorgos Lanthimos and producer Emma Stone comes the incredible tale and fantastical evolution of Bella Baxter (Stone), a young woman brought back to life by the brilliant and unorthodox scientist Dr. Godwin Baxter (Willem Dafoe). Under Baxter's protection, Bella is eager to learn. Hungry for the worldliness she is lacking, Bella runs off with Duncan Wedderburn (Mark Ruffalo), a slick and debauched lawyer, on a whirlwind adventure across the continents. Free from the prejudices of her times, Bella grows steadfast in her purpose to stand for equality and liberation.
Poor Things, directed by Yorgos Lanthimos, stars Emma Stone, Mark Ruffalo, Willem Dafoe, Ramy Youssef, Jerrod Carmichael, and Christopher Abbott. It will be released in theaters on September 8th.
---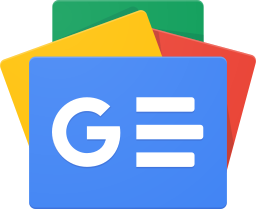 Stay up-to-date and support the site by following Bleeding Cool on Google News today!