First Trailer for "Little Women" Puts a Fresh Twist on a Literary Classic
There are a lot of movies coming out in the fall that are going to be fighting over eyeballs. While most people will be celebrating various holidays by the time December rolls around and there will be some free time most people don't spend the entirety of their break at the movie theater. It's August now so the first trailers for the December movies are starting to roll out and one of them is the new remake of Little Women directed by Greta Gerwig. The movie has a fantastic cast and the book means a lot to a whole generation of women. Sony Pictures has released the first trailer.
Entertainment Weekly got the chance to talk to Gerwig who spoke about how she wants the trailer and the movie to feel new despite its classic time period.
"We wanted [the trailer] to feel like the movie feels, which is both classical and fresh," Gerwig tells EW and PEOPLE. "We wanted it to feel light on its feet. And even though it does take place in the 19th century, we in no way wanted it to feel like it was something that was past. We wanted it to feel like it was present right now."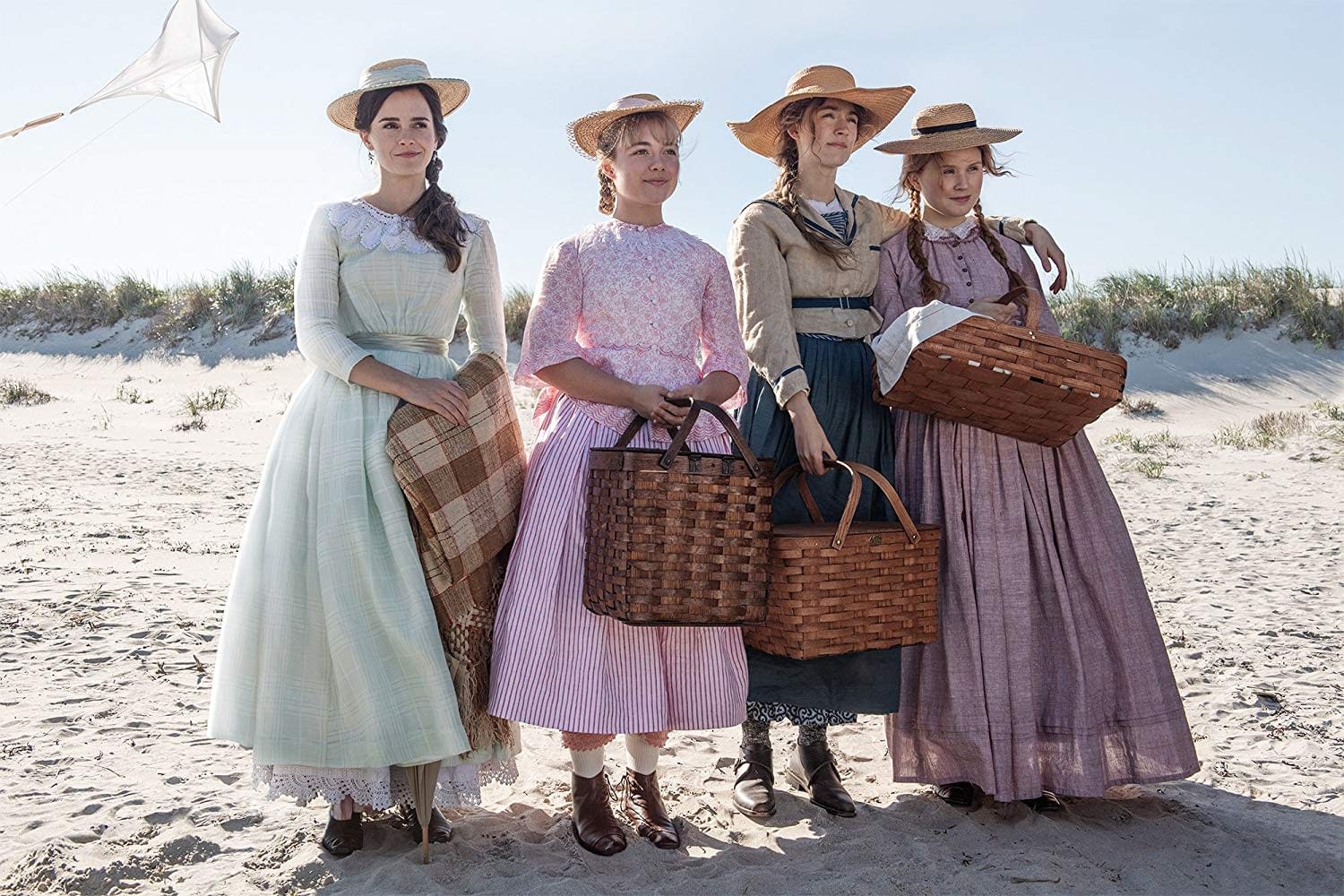 For fans of the Louisa May Alcott novel, there was a string of dialogue by Saoirse Ronan that wasn't going to be familiar. Gerwig explained that the quote, which talks about women having their own ambitions and are good for more than just love, comes from Alcott's writing and she wanted to add it to the movie.
"That's from a letter," Gerwig explains. "I remember reading it. I was alone in the woods. I read it and I just cried. There was something so alive about it."
This is going to be the Christmas movie that young women go to see in droves perhaps with their mothers or grandmothers. For a lot of us this book meant a lot and to see it come back to the big screen with so many talented people behind and in front of the camera while introducing it to a whole new generation of women? Well, maybe remake culture isn't all bad.
Little Women, directed by Greta Gerwig, stars Meryl Streep, Saoirse Ronan, Emma Watson, Timothée Chalamet, Florence Pugh, Eliza Scanlen, Laura Dern, James Norton, Louis Garrel, Bob Odenkirk, Chris Cooper, and Abby Quinn. It will be released on December 25th.