Maisie Williams Denies Reshoot Rumors for The New Mutants
There has been precious little information about why Fox decided to delay The New Mutants by nearly ten months after we'd already seen a trailer and marketing had started. That hasn't stopped people from speculating like crazy, though, and during an interview with Screen Rant Maisie Williams was asked about the rumors of massive reshoots.
"I think everything you've just rattled off is just rumors. But we're releasing early next year and I'm properly excited. I've seen little parts of it and I've done a load of ADR for it and it's really exciting watching it all back. It feels a long while since we've done it, and I always enjoy going seeing little bits of it before it's released, so I'm looking forward to it coming out."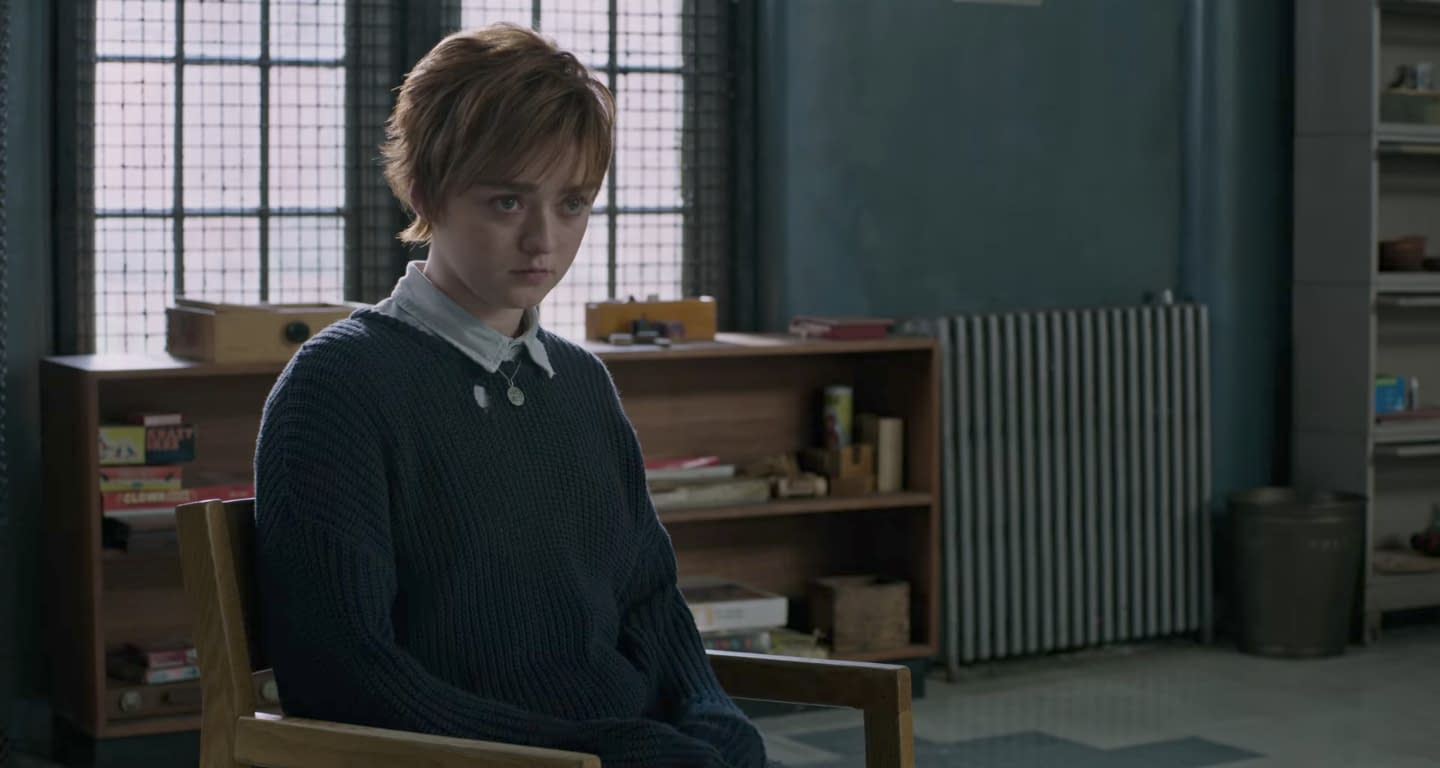 That doesn't mean there aren't going to be reshoots at some point — the movie is still a little under a year away — but at the moment Williams doesn't know about them. The movie was shot very quickly over the summer, and Fox might think this little horror movie is going to get lost in the packed 2018 release schedule. Regardless, we should know more as the year goes on.
Summary: Five young mutants, just discovering their abilities while held in a secret facility against their will, fight to escape their past sins and save themselves.
The New Mutants, directed by Josh Boone, stars Anya Taylor-Joy, Alice Braga, Maisie Williams, Charlie Heaton, Blu Hunt, and Henry Zaga. It will be released on February 14th, 2019.