Posted in: Blumhouse, Horror, Movies, News, Universal | Tagged: Andy Matichak, anthony michael hall, blumhouse, Charles Cyphers, david gordon green, halloween, Halloween Kills, james jude courtney, jamie lee curtis, john carpenter, judy greer, Kyle Richards, Nancy Stephens, robert longstreet, universal
---
Halloween Kills Teased More By John Carpenter and David Gordon Green
Halloween Kills is now delayed one year until October 16th, 2021. I would have expected that we were going to see a trailer in the next couple weeks, around when SDCC would have been taking place, but who knows at this point. So little from the film has been seen; it is kind of exciting that we just don't know much about it. The people behind the scenes know all, though, and they are here to tease us further. Halloween Kills director David Gordon Green had a chat in the new Empire Magazine, and John Carpenter talked to Indiewire about the new escapades of Michael Myers. One thing is for sure: it is going to be brutal.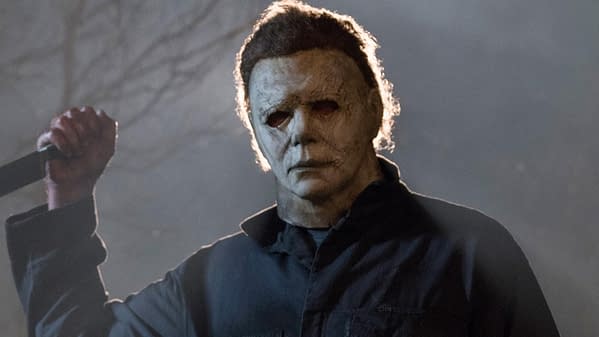 Halloween Kills Has So Much Potential
"The first one was more about Laurie's life of isolation after Michael and her attempts at revenge. It was personal. This is more about the unraveling of a community into chaos. It's about how fear spreads virally," Gordon Green told Empire.
Carpenter was even more of a tease; "The cut is done. They'll mix it in New York in the next week or so. Then it will be in the can. My work is all done," the horror master told the site. "The movie is something else. It's fun, intense, and brutal; a slasher movie times one hundred, big time. It's huge." He added, "I've never seen anything like this: the kill count! "
This new Halloween era is one that we fans have been waiting forever for. Not since the mid-80's has Michael been so front and center in the horror consciousness, and getting his just due as the most terrifying creation of all-time. Halloween Kills may be building off the last film's promise so much that it could set the bar for years to come. Let's hope so. The film, starring Jamie Lee Curtis, Judy Greer, Andy Matichak, Robert Longstreet, Charles Cyphers, Anthony Michael Hall, Kyle Richards, Nancy Stephens, and James Jude Courtney opens on October 15th, 2021.
---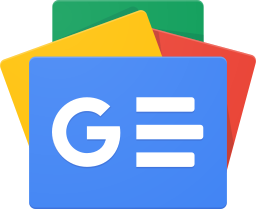 Stay up-to-date and support the site by following Bleeding Cool on Google News today!