The haunted house themed film Haunt provides a twisted and bloody good time, with a focus on trauma and survival. Set in a very familiar Halloween attraction, the Eli Roth produced movie has a gruesome time depicting the mayhem of the horror genre and goes through a journey of conquering demons in every form.
Written and directed by the Quiet Place duo Scott Beck and Bryan Woods, the film introduces us to a group of six that, by some stroke of misfortune, discover an unusual haunted house attraction. As they make their way to the almost deserted spot with the promised thrills, the group finds a selection of assumed employees who participate in what becomes a night that changes (or ends) their very lives. The film itself has multiple strong-suits for being a recurring setting in horror, becoming one Halloween story that has the potential to be considered a cult classic one day.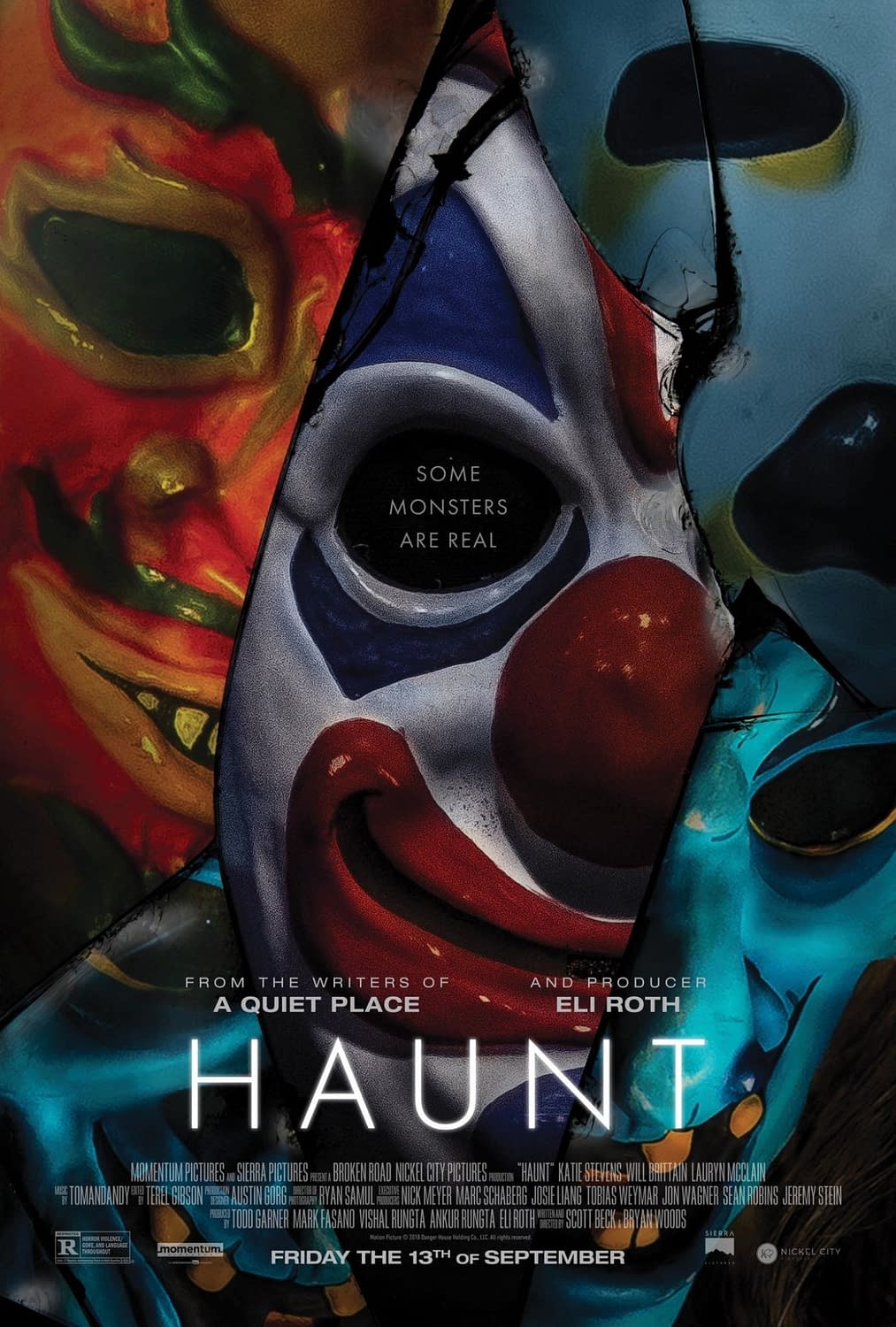 The horror is grounded
In Haunt, the idea is straightforward. You enter an event intended to scare, surrounded by masked personas with the certainty you are going to be frightened. Of course, some may handle it differently than others, and our lead Harper has that general anxious presence for her own reasons. While everyone else enjoys the fun initially being had, you can tell that trust doesn't come easy for Harper. What makes it more complicated for them is that the threat is almost self-induced, entering this establishment with no guarantee of safety or reputable word. There aren't any supernatural elements that make it outlandish, — it's a slasher movie at its core, and it becomes apparent that the only way to survive is to fight back.
The first death that kicks off their fears is brutal, intense, and impossible to miss for the others, which sends them into fight or flight. The concept of wondering what is or isn't real makes the horror that much more thrilling and raises the stakes for everyone remaining. Because it's set with straightforward people as killers, you begin to root for some to survive, and the chances of making it out are at least somewhat practical for our group of unlikely survivors.
Trauma is a focal point
Like many horror films, there's a prominent underlying thematic inclusion, and Haunt tends to embrace the effects of trauma. Horror in many ways can be a great example of overcoming trauma and facing fears, often pitting survivor against a killer who resembles a physical manifestation of one's deepest fears. Haunt is no different and embraces this head-on, as our protagonist Harper (Katie Stevens), is almost instantly acknowledged as being involved in an abusive relationship. Her friends are entirely aware, and Harper herself is shown to have witnessed the abuse of her mother, thus continuing the cycle.
As the film progresses, the fight for her life draws a parallel to her almost passive demeanor from the link to her traumas. With murders abound and no other option remaining, Harper begins to turn her fears into fuel and attacks everything without hesitation for the first time in her life. As Harper battles each masked murderer standing in her way, there is a clear sense of strength she begins to find within herself, and in the film's final moments, everything feels to evolve into something much stronger than where she started.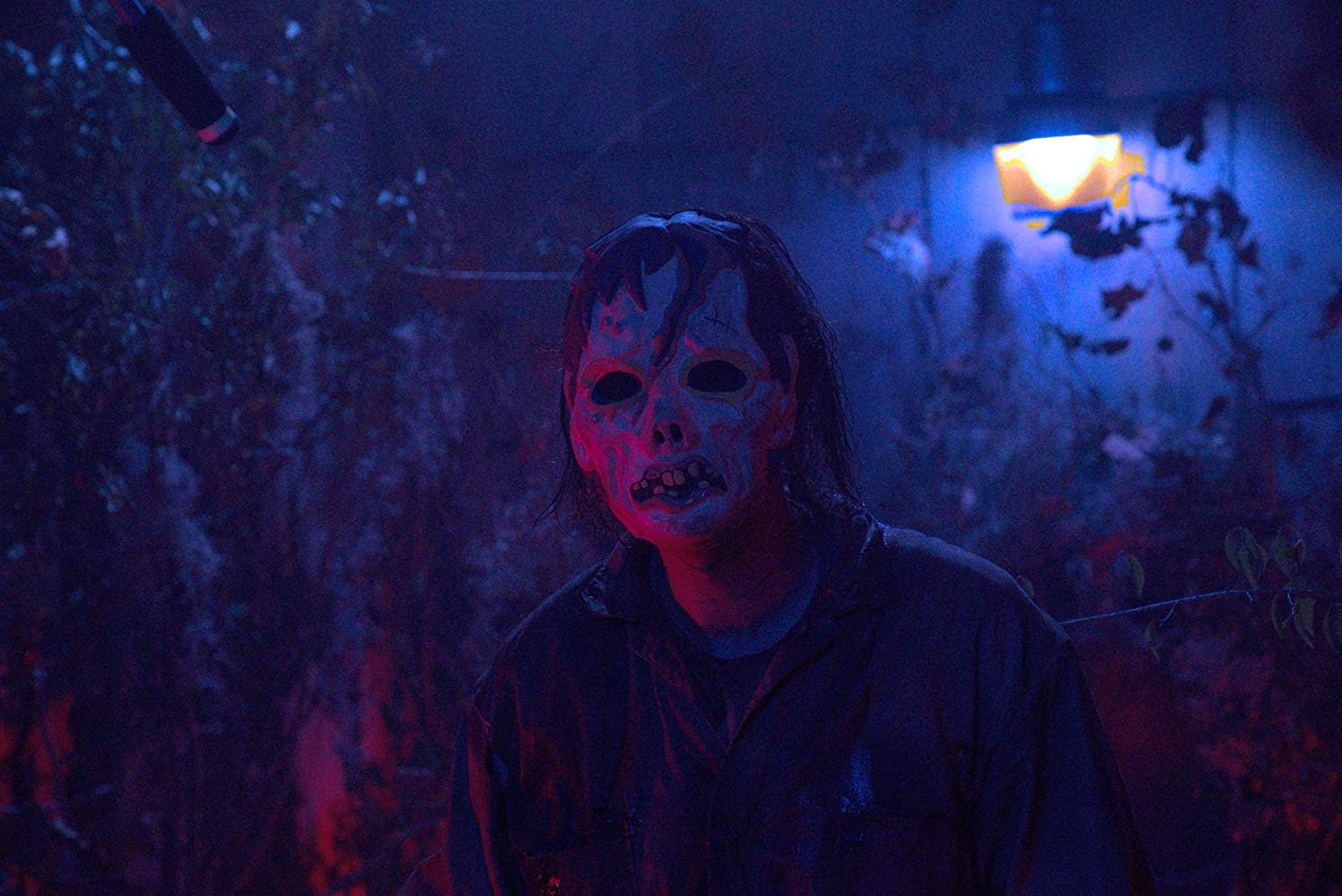 The reveal adds more mystery
In many horror films, once the opposing force is revealed, the scares come to an end, and it's more of a battle. In Haunt, the reveals are met with more questions about this frightening group of individuals and seeing their identity intensifies the scares to some degree. Some have body modifications that are difficult to stomach, and it throws a curveball at the standard murderer reveal you might find in another film of this nature.
The role of the devil (played by Damian Maffei) embodies the biggest threatening force of Haunt, which Maffei delivers. From his presence in costume to his reveal as one extremely twisted murderer, he carries that primary antagonist mantle needed to solidify which character is the most dangerous. Each of the masked killers that have a reveal manages to add spooks to the already eerie setting and adds a layer to their backstories in the most ambiguously smart choice possible.
A fresh cast that embraces the genre
Another positive inclusion of Haunt comes from the cast, who are all relatively new to the genre. Stevens (best known for MTV's Faking It) plays the levels of horror her character experiences from the heart. She feels fragile in moments and unbreakable in others, making her a reliable choice for the role of Harper. Will Brittain (Everybody Wants Some!!) is opposite Stevens portraying Nathan, someone who forms a quick bond with Harper and brings compassion to the film. He doesn't get the typical love interest role that horror can replicate but plays a pivotal role in the end-game of the film and the growth that Harper undergoes. Brittain adds some unexpected heart to Haunt and, when paired with the noteworthy resilience of Stevens, makes a great pair to utilize.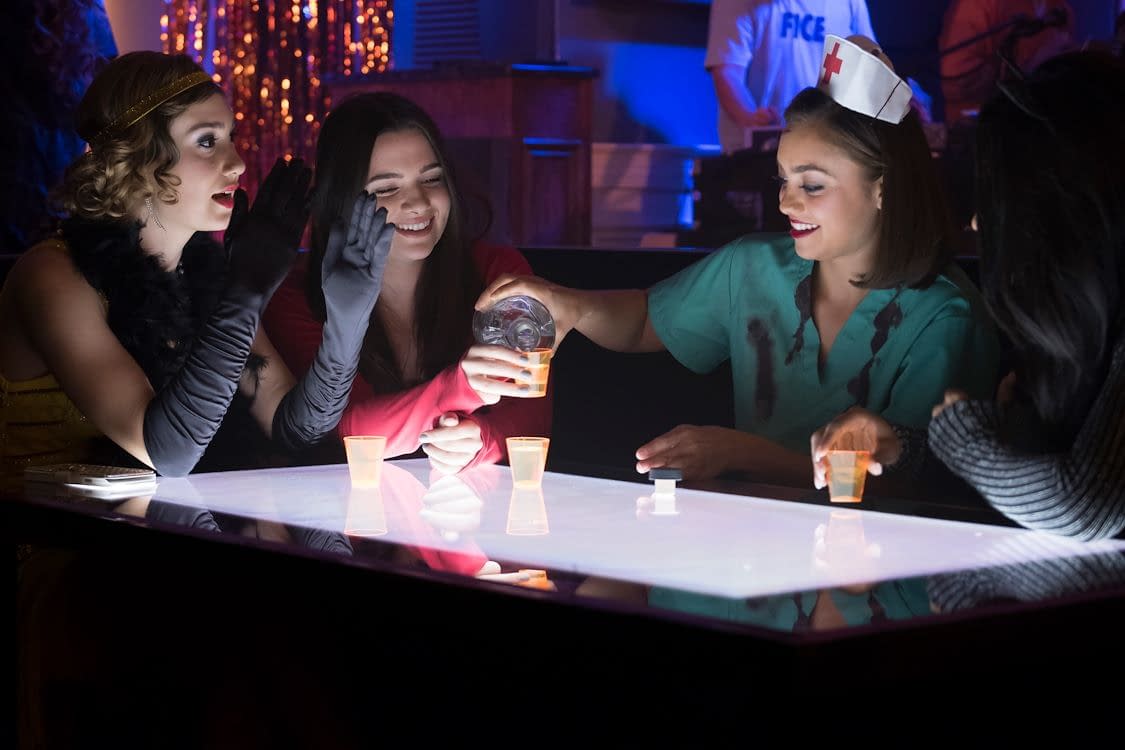 As a more independently produced film, every cast member brings something to the table in Haunt, and it doesn't go unnoticed. From the well-balanced selection of friends to the unforgiving killers on the hunt, there are plenty of moments that standout as a passion project for those involved.
Haunt is available via digital release, home video and can be streamed on Shudder, so check it out if you haven't and let us know your thoughts below!
Enjoyed this article? Share it!