Have a Hard-Boiled Holiday with 'Kiss Kiss, Bang Bang'
While there are plenty of film noir movies, and there also are plenty of Christmas movies, there is only one Christmas-noir movie. While the pedigree of Kiss Kiss, Bang Bang as a full on holiday movie may be in doubt, there is no denying that the film is chock full of holiday spirit. Take out the murder mystery, gun fights, finger severing, fetish clubs, and testicular electrocution, and you are left with a palm-tree studded winter wonderland filled with Christmas miracles.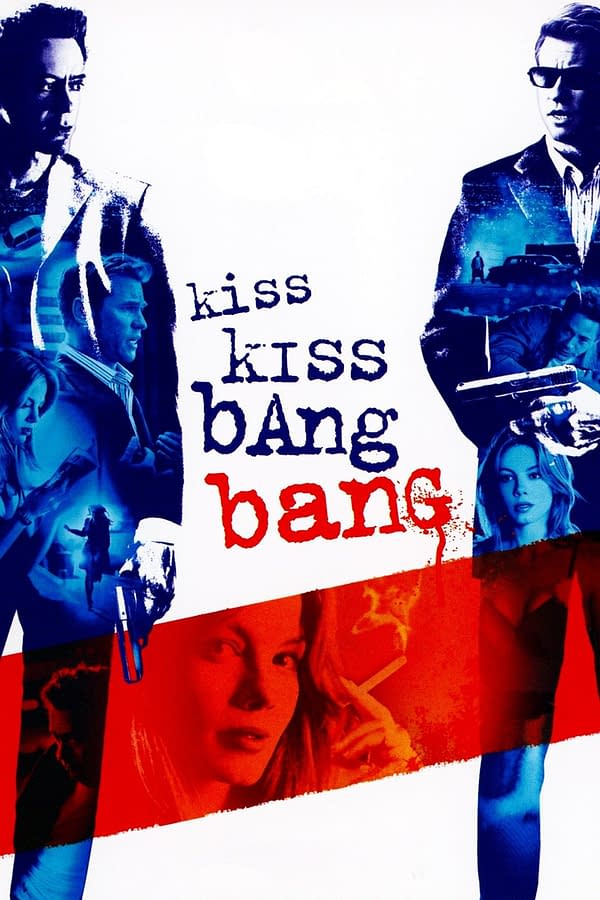 Released in 2005, Kiss Kiss, Bang Bang is acclaimed film writer Shane Black's (Lethal Weapon) directorial debut, and one of the first films Robert Downey, Jr. was featured in after years of legal issues and incarceration surrounding his battle with drug addiction. Black took a chance on Downey, and that gamble paid off handsomely- Kiss Kiss, Bang Bang is razor sharp, with dialogue dipped in acid and delivered with a comedic ripost. When Black is on point, no one writes dialogue better, and the words flow out of his character's mouths with a machine-gun chatter- no one talks like this in the real world- but wouldn't it be cool if we could?
Set completely during the Christmas holiday season, Black shoots his Los Angeles backdrop like an ode to neon and Christmas lights. Nearly every scene frames a Christmas tree, twinkling lights, or Michelle Monaghan in a Santa hat. It's boozy, profane, intoxicating, and thoroughly smitten with the spirit of Christmas, as if Raymond Chandler overdosed on Miracle on 34th Street and had a nervous breakdown afterward.
Downey plays Harry, a down on his luck petty crook who stumbles into an acting job. Flown out to Los Angeles to audition for a part, he is paired up with Perry (Val Kilmer), a private detective who is supposed to show Harry the ropes. Harry runs into Harmony (Michelle Monaghan), a girl he was infatuated with while growing up. The trio get caught up in a murder mystery, and in the process gain something all three had been lacking: a family.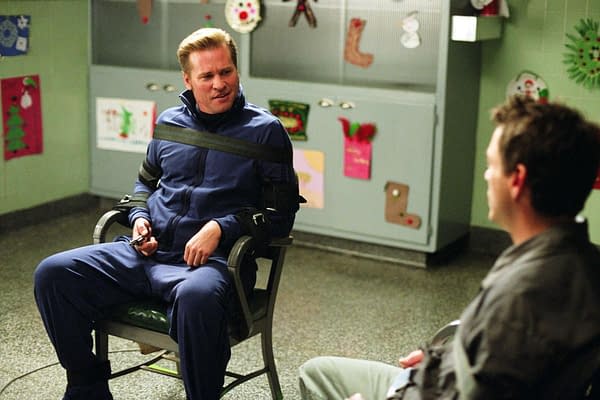 Monaghan's Harmony is the real wild card to the plot, though. While she has the look of the classic Femme Fatal of old Hollywood film noir, Harmony is in many ways the beating heart of the movie. She's certainly the smartest character in the film, and certainly braver than Harry will ever be. Her story arc veers wildly from one lane to the next; right when it feels like she's about to become a steretype, she charges across a busy street to save someone who stumbled into an ambush.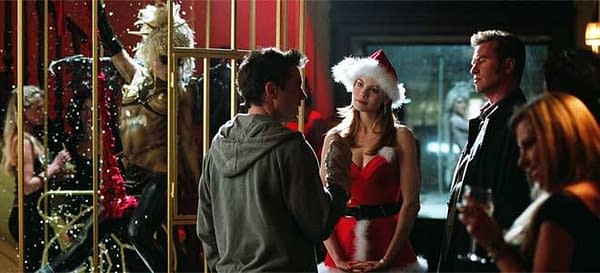 You could swap out the Christmas set decorations for any holiday, and Kiss Kiss, Bang Bang would still represent inherit yuletide cinematic qualities. It's a movie about redemption, forgiveness, and togetherness; it's about people coming together to push back against the darker, more sinister impulses of human nature. It's about shooting a bad-guy while dangling from the hand of a corpse that is precariously balanced on a freeway overpass… It's an emotional, exuberant, and joyous exploration of the human spirit.
Sure, you can have your Die Hard. But for me, Kiss Kiss, Bang Bang is the greatest Christmas movie ever made. If you haven't seen it yet, check out the trailer below: