Helen Slater's Supergirl Costume Sells for $20,480 at Auction
Profiles In History's 4 day long Icons & Legends in Hollywood auction has something for everyone, day two specifically speaking to Superman and Supergirl collectors.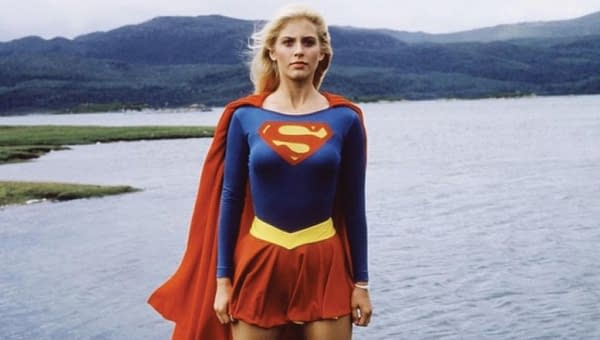 Helen Slater's costume from the 1984 film Supergirl just sold for $$20,480 (USD) during the auction. The costume was complete with cape, belt, and boots. This one just happens to be one of Slater's "flying" costumes, with reenforced holes for cable rigging.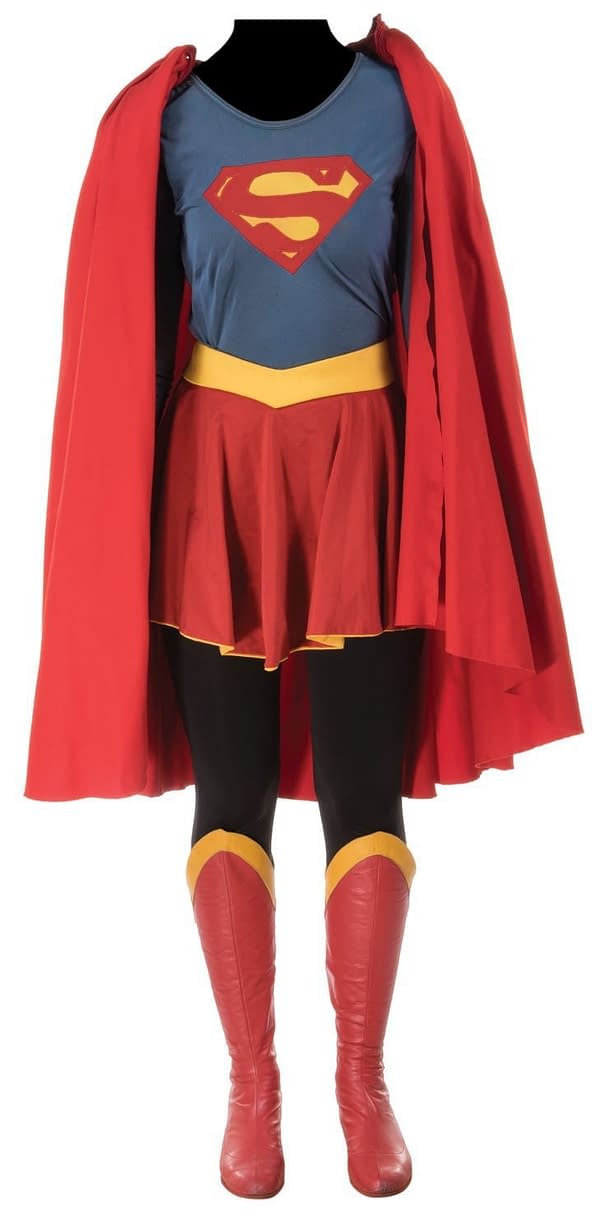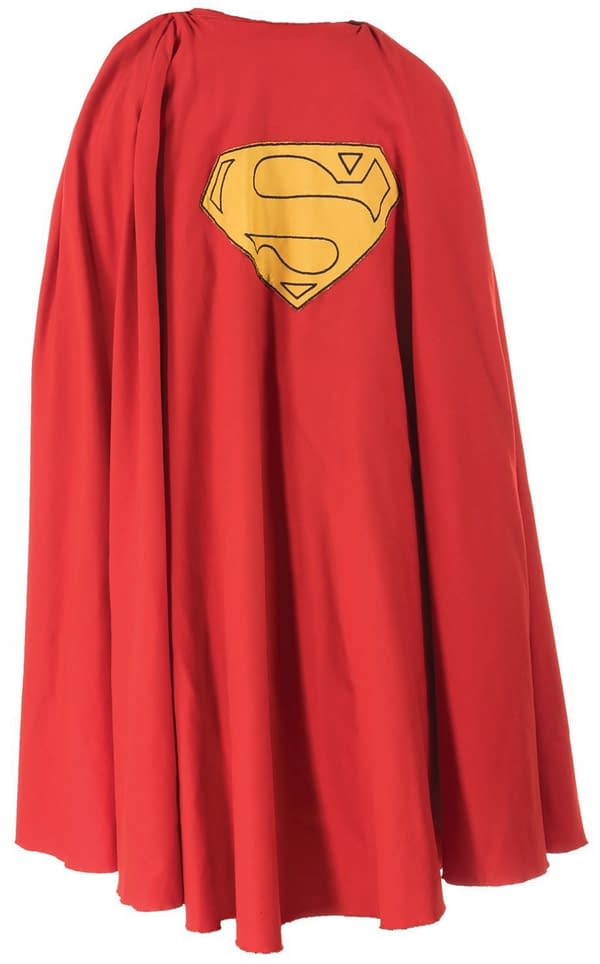 The listing for the costume reads:
797. Helen Slater "Supergirl" costume from Supergirl. (TriStar, 1984) Vintage original (4) piece superhero costume including (1) Long sleeve collarless blue spandex tunic with integral briefs, velcro and snap back closure, velcro strips on the back for affixing cape and applique iconic red and yellow "S" emblazoned on the chest, (1) red lycra "flying" miniskirt with saffron self belt and lining, 2-reinforced holes in the side for FX rigging, hook and eye and snap back closure belt waist, (1) red wool knee-length cape with snaps and velcro at collar for attachment to tunic and bright yellow "S" icon on the back and (1) pair of red leather knee-high boots with yellow leather ornaments and zipper and velcro back closure. Tunic retains maker's label handwritten, "Helen Slater". Skirt handwritten, "Blue Backing Flying". Cape handwritten, "Walking". Exhibiting wear and age. In vintage very good condition. $5,000 – $7,000