Posted in: Marvel Studios, Movies | Tagged: chris pratt, dave bautista, guardians inferno, guardians of the galaxy vol. 2, HRL, inferno, james gunn, Karen Gillen, michael rooker, Sean Gunn, star wars, star wars disco, The Sneepers, Tyler Bates, zoe saldana
---
James Gunn Explains How That Guardians' Inferno Video Came Together
James Gunn injects quite a bit of fun into his projects, and Guardians of the Galaxy Vol. 2 was no exception. With the Blu-ray coming out next week and the film available on streaming apps now, a fun extra was included: a '70s-style video for the song "Guardians' Inferno" by The Sneepers (more on that name in a minute) and featuring David Hasselhoff, that was included on the soundtrack and played over the end credits. The video is hilarious, and turns out it took quite a bit of inspiration from a silly version of a song about another galaxy-spanning story: "Many of you have asked me how and why the Guardians Inferno video has come about. As many of you know, the biggest influence on the song, written by our composer Tyler Bates and me, is Meco's disco-infused version of the Star Wars Theme, which went to number one on Billboard in 1977. It was never really a part of the Star Wars movies, but in my mind it was inextricably tied to the fun of it – I owned the 45 single as a kid and would listen to it on repeat.

There's also an outrageous 'performance' of the song on Britain's Top of the Pops on YouTube that my friends and I love to joke about. Also from the late seventies, it features folks in strange alien costumes, flappers, seemingly incongruous cowboys and cowgirls and… a lasso performance. Yes, a LASSO PERFORMANCE in a Star Wars video. You know, because of that famous, uh, C3PO lassoing Chewie scene. Or something. (Our nod to this in Guardians Inferno is Sean Gunn as a Cowboy and Michael Rooker as a lion)."
If you have not seen that video or heard that song, here you go:
As prodution went on during Guardians, Gunn and composer Tyler Bates decided they could pass up making what would become "Guardians' Inferno" with their band The Sneepers. If you don't know where that name comes from, well…
"For those of you who have been reading this Facebook page for a while, you'll know the Sneepers are a species of aliens I wanted to use from Marvel Comics in Vol. 2 – until I got a letter from the folks at Marvel legal saying I couldn't because 'sneeper' means 'clitoris' in Icelandic. I told them that was all the more reason to use it, and I would do so in honor of the Icelandic people. And, eventually, they relented – because becoming an A-list director doesn't mean you cease to be a gigantic pest."
So there is that. Seems like Marvel was fully behind it as well, since they even agreed to finance the thing. Nobody got paid to do it, and the cast and even Stan Lee had a blast filming their parts. Turns out, though, Gunn almost missed the chance to include two important members of the Guardians crew:
"While in London, I was having dinner with the cast and we were all laughing over how fun it all was, when Zoe and Chris were, like, 'Uh, guys, why didn't you ask us?'

My face made the flat face emoji.

To be honest, I really thought Zoe Saldana and Chris Pratt are such big stars and would be so busy I would be bothering them by asking them. But the truth it, they're both full team players who love bell bottoms and fake mustaches and Rooker not being able to hit a keyboard in time as much as the next person. So when we flew back, we went shot Zoe's part in L.A. and we shot Chris's part remotely from London on the set of Jurassic World 2 (and thanks to the JW2 crew members who helped us out)."
Sounds like it was quite the project, and all the evidence of what he is saying is here in the video.
Here is the full post for your reading enjoyment. Guardians of the Galaxy Vol. 2 is available to stream now and on Blu-ray August 22nd.
---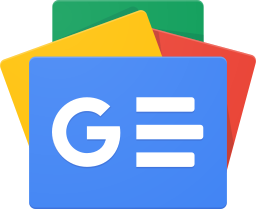 Stay up-to-date and support the site by following Bleeding Cool on Google News today!