Mindhunter's Holt McCallany Joins Gerard Butler in the 'Fallen' Franchise
Holt McCallany is one of those actors that everyone recognizes but no one knows. That started to change last year, however, as he starred in the Netflix and David Fincher series Mindhunter. Now, McCallany is taking a spot next to Gerard Butler and Morgan Freeman in the upcoming film Angel Has Fallen, the third in the Fallen franchise that has previously seen both 'Olympus' and 'London' go down.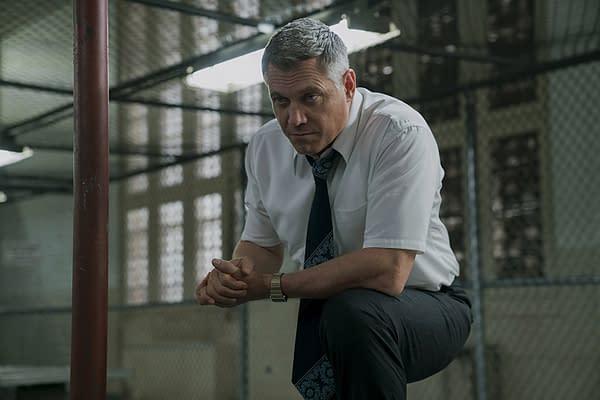 McCallany will be playing an old and close friend of Butler's Secret Service agent Mike Banning named Wade Jennings. He's an ex-military man now leading a technology company and is playing more than one side of the fence. Ric Roman Waugh is directing the film. Though no plot details have been released, we do know that the target this time is Air Force One and that Freeman will be returning as Allan Trumball — just not sure if he'll still be Vice President or have moved up to the top spot.
Though these films haven't exactly received critical praise, Olympus Has Fallen (2013) grossed 170.3 million globally and London Has Fallen (2016) pulled in $205.8 million worldwide. You can see why Focus Features wants to go ahead and have something else fall.
Production of the film starts next month, and McCallany will be on the set of Mindhunter season 2 starting in April. You might also recognize the journeyman actor from the opening scene of Justice League, or from the films Losers, Jack Reacher: Never Go Back and Sully, or his recurring roles on Blue Bloods, Golden Boy, Light's Out, CSI Miami, Heroes, and Law & Order: Criminal Intent.
Source: Deadline