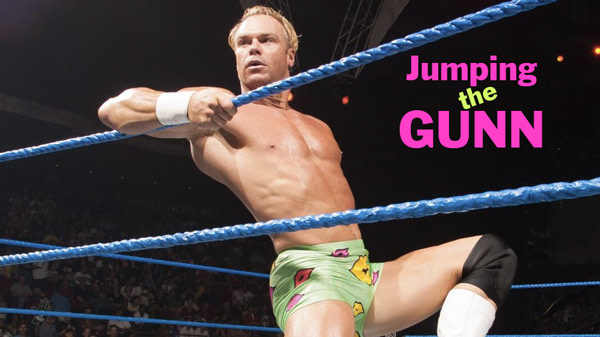 In today's unprecedented second edition of Jumping the Gunn, the column in which we closely monitor the social media feed of James Gunn and turn even the most innocuous of comments into clickbait articles just like the rest of the entertainment media does without a hint of irony, we look at James Gunn's thoughts on superhero movie trailers.
Guardians of the Galaxy 2 director Gunn is an extremely important man whose stature dictates special privileges not afforded to ordinary schlubs like us. During an impromptu Q&A session on Twitter yesterday, Gunn was asked if he'd seen the Thor: Ragnarok trailer yet, and responded in the affirmative:
@JamesGunn have you seen the thor ragnarok trailer?

— Steve Watson (@DJFate1200) March 26, 2017
Yes. It might be the best @MarvelStudios trailer ever. https://t.co/6QS5CwMKqb

— James Gunn (@JamesGunn) March 26, 2017
That's high praise, considering the trailers for Guardians of the Galaxy have been pretty well received. But while it makes sense that the very important Gunn, who plays a major role in the Marvel Studios team, would see another Marvel Studios film's trailer early, Gunn's VIP status actually affords him the chance to see even the trailers of rival superhero movie universes before you commoners.
@JamesGunn did you see Justice League trailer yet? Thoughts?

— Alaisdair (@alaisdair) March 26, 2017
I saw it a looooong time ago. I really like it. https://t.co/Iix1Umzc9K

— James Gunn (@JamesGunn) March 26, 2017
High praise from Gunn again. Does he ever have anything bad to say?
Well… you be the judge.
And also, in case you were wondering about the size of Gunn's Baby Groot:
10 inches. https://t.co/DSDEtFrRSP

— James Gunn (@JamesGunn) March 26, 2017