Is Dick Grayson/Nightwing Set To Join James Gunn's DCU?
James Gunn has been giving us clues about his upcoming movie and TV projects, running DC Studios. Bleeding Cool has been reading the tea leaves.
---
Bleeding Cool has been having a killer whale of a time looking at James Gunn, Peter Safran, and DC Studios' announcements regarding their Chapter One: Monsters And Gods TV shows and movies. James Gunn very kindly suggested that four of the eight names of DC Comics characters presented by Bleeding Cool writer Aedan Juvet for James Gunn and Peter Safran to turn into TV shows or movies might actually be happening. That would be four from Dick Grayson Nightwing, Terra, Jon Kent Superman, Arsenal, Kyle Rayner Green Lantern, Vixen, Cassandra Cain Batgirl, and Static.
James Gunn also did similar with IGN's fan-voted list of ten, suggesting five were on the cards. Five from Dick Grayson Nightwing, Martian Manhunter, Lobo, Brainiac, Deathstroke, Jason Todd, Zatanna, The Court of Owls, Mr. Freeze, and John Constantine.
Now, this could, of course, mean nine possible names. But with one on both lists, could it be just eight? Basically, is this the closest we've had to James Gunn confirming a Nightwing/Dick Grayson movie? Or is this just confirming that he'll be in Batman: The Brave And The Bold alongside Damian Wayne?
Who Is Dick Grayson aka Nightwing?
Dick Grayson has often been defined as Batman's adopted son, but Damian Wayne is both Batman's biological son and another Robin. In the Batman And Son and Batman Reborn comic books from Grant Morrison and Andy Kubert, and the Batman And Robin comics by Morrison and Frank Quitely that followed, we saw Damian Wayne become Robin to Dick Grayson's own version of Batman – might that be on the cards too?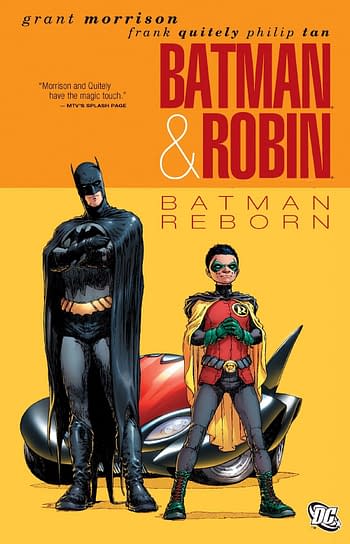 What kind of tales might James Gunn wish to tell with Dick Grayson? That's a matter for another time, I guess. As a character, Dick Grayson was the first Robin, created by Bill Finger and Bob Kane; he first appeared in Detective Comics #38 in April 1940, was declared to be the "character find of the year," and pioneered the concept of the superhero teen sidekick in comics. He was a plucky, confident young hero who counterbalanced Batman's brooding seriousness. Robin's popularity helped to cement the Batman franchise as one of the most successful and enduring in comics history. And everyone tried to copy it. Decades later, Dick Grayson would be seen to grow up, went to college, and eventually struck out on his own. He would form the superhero team Teen Titans, made up of other sidekicks. In Tales of the Teen Titans #44 in 1984, would and assumes the identity of Nightwing, created by Marv Wolfman and George Pérez. In recent decades, he also became a specialised local vigilante of Blüdhaven, the neighbouring city to Gotham. He has also played at being the superspy for Spyral, Agent 37, adding a bunch of sixties secret agent tropes to his backstory.
Why Does Nightwing Still Matter Today?
The special fondness of the DC Comics fanbase comes down to a few things – the original teenage sidekick was created to represent the reader in a superhero world of adults. His relationship with Batman has been a teenager trying to live with his parents, yet also trying to strike out on their own and establish their own identity; it just so happens that the parental figure is Batman. He has been in a continual love triangle with Barbara Gordon – Batgirl, and the alien princess superhero, Starfire. And he is known for having the cutest, tightest butt in the DC Universe. So there's that too. And while he had never been portrayed as anything other than heterosexual, the writers and artists have never shied away from the innuendo and gaybaiting of the character either…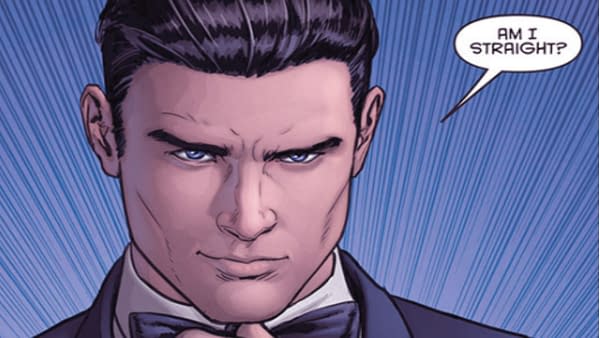 There have been six live-action versions of the character over eighty years, Douglas Croft, Johnny Duncan, Burt Ward, Chris O'Donnell, and Brenton Thwaites. However, only two of those versions are from the last thirty years in the so-called "era of the superhero." Are we to get a seventh very soon? The tea leaves can't give us a definitive answer, but considering how important Nightwing is to Batman mythos, it seems likely.