8 DC Heroes We Hope to See in Live-Action Films
From Tom Taylor's Jon Kent stories to Terra's potential to subvert expectations, here are a few DC heroes we'd like to see in live-action.
---
We've had plenty of time to process the upcoming DC slate from James Gunn and Peter Safran, that's perfectly poised to dive into the darkest elements of Swamp Thing, the inspiring potential of Superman: Legacy, and even the less-mainstream squad labeled The Authority. So one could assume that just about every DC character is on the table.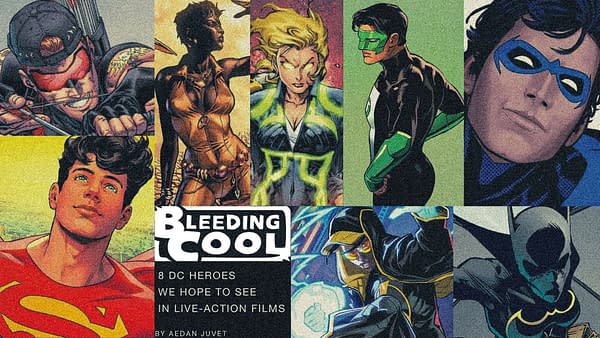 That being said, we've compiled a list of comic book heroes who we believe are worthy of getting their big-screen debut in the next era of DC films, so let's get started!
Nightwing (Dick Grayson)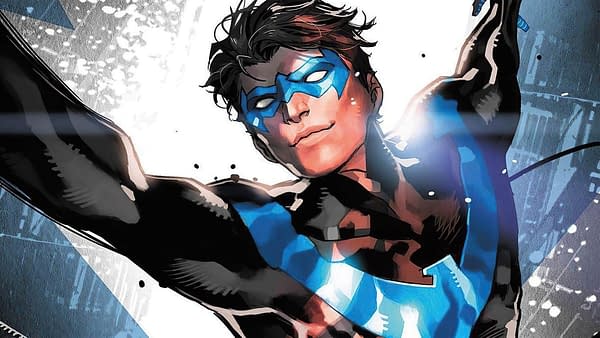 Nightwing has become one of the most popular members of DC's expansive roster, leading him into several top-tier storylines and sensational interpersonal character dynamics. After seeing Brenton Thwaites give solid performances as Dick Grayson on HBO Max's Titans (gone too soon), or the character's transition into leading the new Titans comic during a major reveal, it served as a perfect reminder that the character will always be integral to DC's storytelling as well as influencing its next-gen heroes. Plus, there's the fact that fans are regularly obsessing over Nightwing on social media, so if you put him in a film, people will watch it.
Terra (Tara Markov)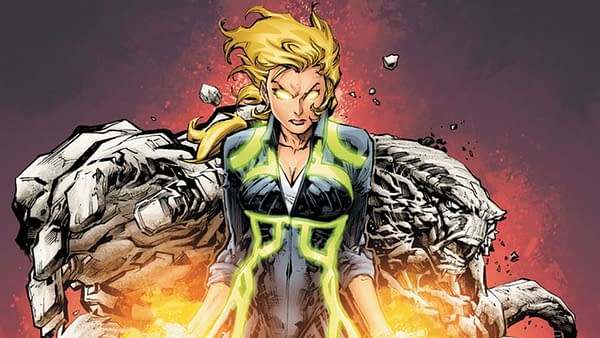 Terra is one of the most underrated and mishandled characters within DC's universe, despite having partaken in some of the most iconic event experiences for fans of comics, the animated Teen Titans series, and Young Justice. While DC has more recently made attempts to revise the unquestionably twisted connection between Terra and Deathstroke, the young hero deserves a chance to explore a little mainstream spotlight that's not rooted in her being manipulated, killed, or labeled as a traitor. Perhaps it's time to let Terra reclaim her independence and integrate her in a more heroic way since her character has a past that could benefit from a few modern changes. Also, her powers would look sick in live-action, so it's your move, DC!
Superman (Jon Kent)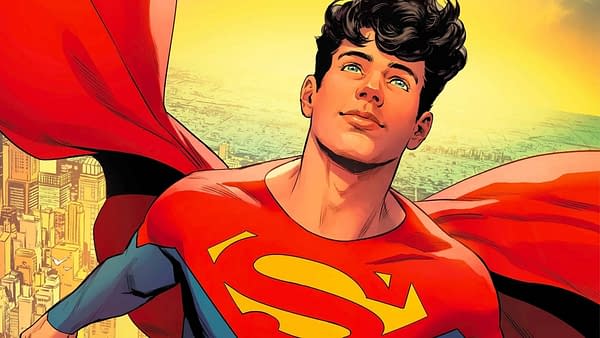 Even though we have a Superman: Legacy film on the way (meaning the titular role is obviously filled), we do know that this next adaptation won't be another iteration of a Kal-El origin story. Over in the trenches of the current DC comics landscape, Jon Kent is regularly making waves as one of DC's most impactful next-gen faces (courtesy of writer Tom Taylor), introducing a new and masterful take on a classic character. By adding Superman's son to the live-action fray, there's a chance to create new opportunities for Superman as a father, a platform for Jon to determine his own identity (with sincere LGBTQ+ conversations), and even as a nepo baby comrade for Damian Wayne. You know it makes sense!
Arsenal (Roy Harper)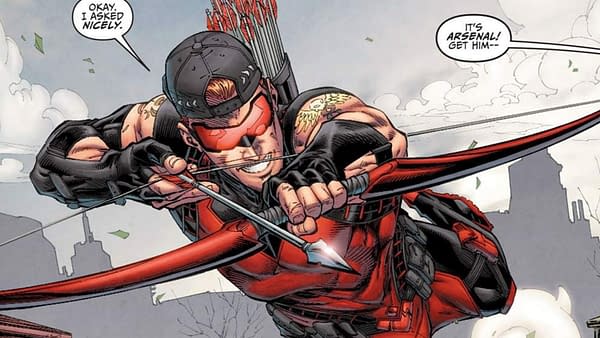 Red Arrow, Speedy, and Arsenal are just a few of the names that the DC comics archer Roy Harper has been known to go by, and despite being the rough-around-the-edges protegee of Green Arrow… he actually happens to be our favorite of the two. Nothing personal, Ollie! Harper's character has overcome some serious trauma and trickier narratives addressing topics like loss or substance abuse (another less discussed aspect in live-action content). If DC is interested in deviating from mainstream viewers' expectations while acknowledging pre-existing content, they eventually need to carefully incorporate issues outside of tongue-in-cheek humor or big-name team settings that can feel all too formulaic. Harper still has all of those components to work with when necessary (as seen via JLA, a relationship with Hawkgirl, etc.), but referencing his own human struggles in order to reach those stories would be one helluva ride.
Green Lantern (Kyle Rayner)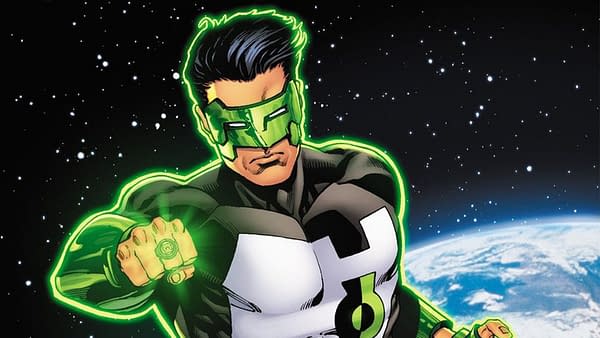 It's already been stated that a few Green Lanterns will be introduced in the upcoming HBO Max series (with True Detective mystery elements), primarily centered on John Stewart and Hal Jordan, with hints at big DC events to come. However, Green Lantern Corps. member Kyle Rayner is often overlooked despite (arguably) being one of the most powerful in the game. So much so that Rayner has even saved fan-favorite Hal, became a White Lantern, and required tons of Corps. member to counter his potentially devastating abilities. If we're trying to enlist some of the lesser-known characters, Rayner is both entertaining and worth following in the big picture.
Vixen (Mari McCabe)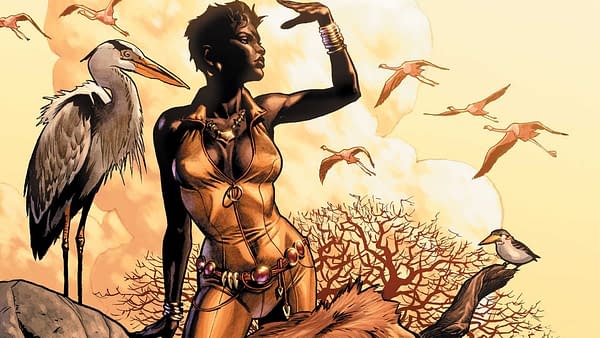 Vixen has always been a memorable character to follow in comics (including the magnetic Justice League of America Vol. 2) or in media form, manifesting her own original animated series, and a Justice League Unlimited role, thus making her a perfect addition to the next ambitious chapter of DC's vision. With the studio planning to play into its expansive lore through bridging animated and live-action avenues into one larger story, Vixen is a character who has already proven to work in one medium – so why not take her totem-wielding animalistic abilities to a broad DC team lineup where she belongs?
Batgirl (Cassandra Cain)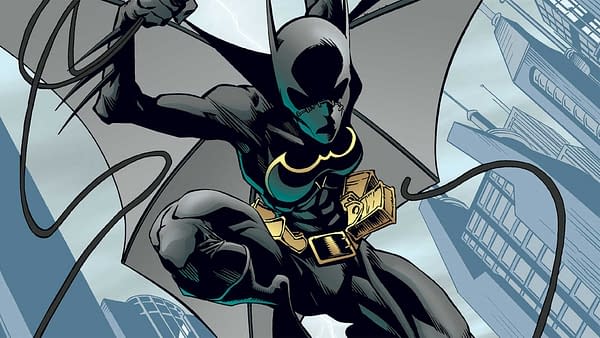 Barbara Gordon will always be our favorite Batgirl, and not just for being the original, but for being such a consistently well-written character. That being said, the recent live-action disappointment of the Batgirl movie will clearly result in a lengthy pause before the character resurfaces… so why not pivot and bring in Cassandra Cain, who is far from being a Barbara copy. Having a reputation as a fierce assassin with very little social interaction or dialogue to work with makes her a rather unique variation to the Bat Family – and her stoic strength suggests there's plenty of history and complex relationships to hone in on (thanks to Kelley Puckett and Scott Peterson's early '00s comic book run).
Static (Virgil Hawkins)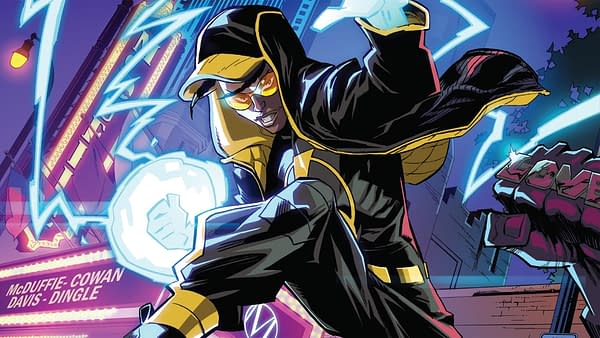 DC's hero Static is primarily known for the kick-ass animated series Static Shock. However, the comic book character was first introduced in 1993, giving him decades worth of adoration for his relatable geeky tendencies. But more importantly, his monumental influence as a Black superhero who went on to inspire a generation with game-changing representation for youth. Throughout the years, his powerful character has found his way back into comic titles (whether as a team member or earning his own run as he deserves) and, more recently, talk of a live-action film that was said to be in the works, with little to no information on its current status. Considering that the young hero Virgil has impressive powers and longstanding significance to fans of various DC mediums, Static could be just what DC needs to construct a stronger live-action world.