Is This Further Proof That The Inhumans Movie Is Gone? Last year, Bleeding Cool ran the story, sourced from well-connected contacts at NYCC, that the planned Inhumans movie was cancelled at Marvel Studios.
We reported that memos had gone round to Marvel execs saying that the film had been "deprioritised". That it wouldn;t be announced, but would be officially postponed, and eventually cancelled with an explanation that they couldn't find the right director/talent/team for the project.
We reported that the film had been pushed onto the slate by Isaac Perlmutter on behalf of the Marvel TV Studios who were ramping up the Inhumans stories in the Agents Of SHIELD TV show.
And we stated that, as a result of Kevin Feige splitting Marvel Films from the TV and Comics side of Marvel, and reporting directly to Alan Horn of Disney, that The Inhumans movie was a casualty of this change.
This report was pooh-poohed by many. Specifically Drew McWeeney at HitFlix who said
I went directly to an unimpeachable source, who told me that the film division is still planning to make the film, and there are certain elements of the "Inhumans" universe that have been declared off-limits to the "SHIELD" people as a result.
And specifically,
Here's how you will know that Marvel has cancelled the feature film. If you see the royal family, including Black Bolt, show up on the TV show, then there's a good chance the feature division has finally changed their mind.
Funny that, At a press roundtable for Marvel's Agents Of SHIELD, it has now been reported on iO9 that producer Jes Whedon said that, yes, we're going to see those classic Inhumans on the TV show.
"We do have a little more freedom," said Jed Whedon. "We've told a couple of seasons of stories but now we do have some more freedom. So when we return to focusing on Inhumans, we'll be able to do a little bit more." That freedom, Whedon and Tancharoen said, included being able to use some of the classic Inhumans.
Will that do for now?
---
---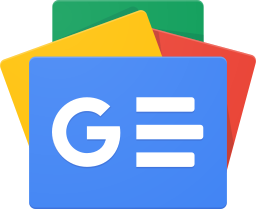 Stay up-to-date and support the site by following Bleeding Cool on Google News today!