James Cameron Still Believes in the Power of Science Fiction, But Maybe Not Superheroes
From putting a piece of scotch tape on a camera to create a signature scene in Escape From New York to two of the highest grossing films of all time (Avatar, Titanic) there is no denying filmmaker James Cameron has certainly had some hits under his belt.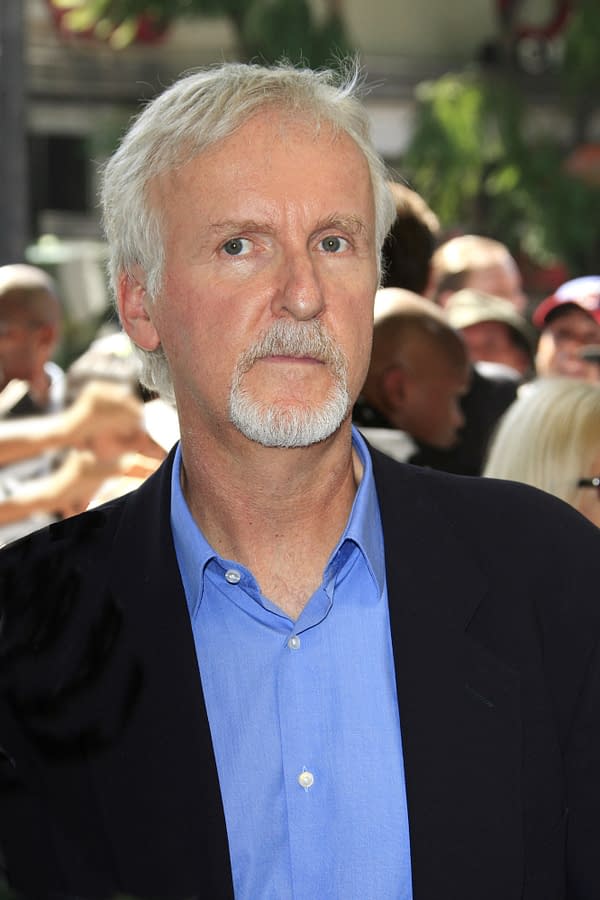 He's ventured down to the abyss of the Marianas Trench, he's responsible for why calling a traffic cam SkyNet is a bad idea, and he's also hoping for superhero fatigue to hit.
"I'm hoping we'll start getting Avengers fatigue here pretty soon," Cameron said during a recent press junket to discuss his upcoming tv series AMC Visionaries: James Cameron's Story Of Science Fiction. "Not that I don't love the movies. It's just, come on guys, there are other stories to tell besides hyper-gonadal males without families doing death-defying things for two hours and wrecking cities in the process. It's like, oy!"
Sure, a lot of outlets are running this that he absolutely HATES superhero films, maybe it's not quite so bad as that. Yes, we remember what he said about Wonder Woman (and Lynda Carter's response to him) but at least in this particular interview, he does mention an important word when discussing modern superhero cinema- fun.
"We can see the market drives us to a sort of science fiction now that's either completely escapist and doesn't require a technical consultant — an example of that would be Guardians of the Galaxy. It's just fun," he said. "We don't care how those spaceships work or any of that stuff works. And then you have scientifically responsible science fiction like The Martian or Interstellar."
He went on to say:
"Science Fiction is kind of a commercial genre. It's not really an elevated dramatic genre. In fact it's a genre as opposed to humanistic storytelling. But I would argue until I am blue in the face that science fiction is the quintessence of being human in a sense. We are technological beings. We are the only truly conscious species that we know of. We are struggling with ourselves over the issue of our own quest for understanding , our own ability to manipulate the fabric of reality , our own technologies blowing back on us and changing the way we behave amongst ourselves and as a civilization. We are living a science fiction reality. So I would say there is nothing more quintessentially human than dealing with these themes, but I agree Hollywood tends to pull short from that. They will reward science fiction films for their accomplishment visually, but they are definitely a kind of red-headed stepchild when it comes to the acting , producing , directing categories.

The irony is we now live in a science fiction world. We live in a world that would have been very, very hard to predict even twenty or thirty years ago, and we are co-evolving with our own technology. So we are sort of on the cutting edge of a big experiment and consciousness and engineering and technology , and science fiction is kind of our headlights. It helps us see what's down the road."
AMC Visionaries airs on April 30th, and will have 6 episodes including interviews from an impressive list of talent like Steven Spielberg, George Lucas, Sir Ridley Scott, Christopher Nolan, Arnold Schwarzenegger, Will Smith and Sigourney Weaver.